There are many stars that launch their kids in the industry by supporting them but they couldn't last longer because they get fame because of their parents and are not capable enough. This is why they fail to impress and cannot achieve much after their first or dream launch. There are many kids who enter the industry with a support system and couldn't survive later. There is a long list of such star kids who could not make their parents proud. Abhishek Bachchan, Karan Kapoor, Suneil Anand are some of the examples.
20 star kids who are unable make their parents feel proud are:
1. Suneil Anand:
Suneil Anand is the son of renowned personality Dev Anand. Suneil Anand was launched in 1984 in the movie Anand Aur Anand. His father is the king of many hearts and he has done many amazing movies and he has a huge fan following as well but couldn't make it. His first movie didn't appeal the audience much and after making few movies which were not like by the audience much he left the industry and now he is involved in his father's production house named Navketan films.
2. Rajiv Kapoor:
Many of you might have not heard about him, he is the son of the legend Raj Kapoor. Raj Kapoor also stole many hearts and he has given a lot to the industry. Rajiv Kapoor was launched in the industry but he left the industry soon because audience didn't like him much and he wasn't able to perform well. He acted in 13 films before parting then; he left after doing such movies because he didn't get the response he wanted.
3. Shadaab Khan:
Shadaab is the son of Gabbar Singh Aka Amjad Khan. He was launched in the movie Raja Ki Aayegi Baraat. Rani Mukerji was also cast in the film. As he was the son of the most amazing star the audience was already expecting a lot from him but he couldn't live up to their expectations and with this movie Rani Mukerji achieved a lot but people did not appreciate him much.
4. Karan Kapoor:
Karan Kapoor is the son of the incredible actor Shashi Kapoor but Karan was not able to make him feel proud in the industry. Although, he had all the qualities of a performer but still he was not able to perform well. All he could achieve throughout his career was being the model for Bombay Dyeing. He was launched with the movie Sultanat which did not bring name and fame to him therefore he tried his luck in few more movies and then he gave up.
5. Kunal Goswami: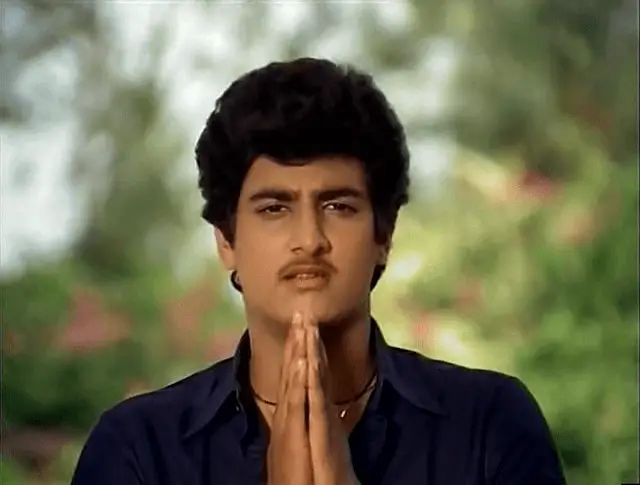 He is the son of an excellent performer Manoj Kumar. The audience expects a lot from the children of the stars but few just couldn't make it and Kunal Goswami is one of them. He was not similar to his father in any manner neither his acting was as good as Manoj Kumar nor his looks were any similar to him. He performed in B-Grade movies such as Ghungroo, Paap Ki Kamee and Kalakaar. He has done a great job and mesmerized the audience in the song Neele Neele Umber Par.
His original name is Mahaakshay Chakraborty, he is the son of the legendary actor-cum-dancer Mithun Chakraborty. Mimoh's acting skills were not too good to leave a mark therefore his career graph was moving downward slowly and gradually. He did his first debut film ' Jimmy' in 2008 which was not successful enough. Later, he did another movie with his father Mithun Chakraborty named Enemmy and this was also not successful much.
7. Aarya Babbar:
He is the son of Raj Babbar who is an astounding actor. He has worked in many popular films like ' Guru' and ' Ready' and the same time he has worked in the flop movies like Tees Maar Khan. The actor was not able to reach to his father's position and was also not able to perform like him.
8. Esha Deol:
Esha Deol is the daughter of legendary actors Hema Malini and ' Dharmendra' and she is the daughter of these two breathtaking actors. Tthe audience respects her much and the expectations of the audience were really high but she couldn't make it. Her appearance in the item number in ' Dhoom' (2006) mesmerized the viewers but later she made many flop films and then she gradually left the industry.
9. Bobby Deol:
He is the son of Dharmendra. He started his career in the industry and in the beginning he made many hit films like 'Barsaat', ' Gupt', and ' Soldier'. He also did great job in action films in 90s but later he failed when he was portrayed as Romeo in the movies. He slowly and gradually moved to the South when there was a downfall in his career and today he is involved in his father's home productions.
10. Uday Chopra:
He is the child of Yash Chopra. He did a blockbuster film ' Mohabbatein' in 2000 and appreciated for his work. Though, the superstars Shah Rukh Khan and Amitabh Bachchan were also cast in the film still Uday was admired for his performance in the movie. Later, he continued appearing in Yash Chopra banner films but he was such an excellent actor therefore the audience didn't like him much.
11. Tusshar Kapoor:
He is the son of ' Jeetendra' who is an excellent and versatile performer. Tusshar Kapoor's best performance is in Golmaal Franchise as a person who cannot speak was worth appreciating and he is admired for his performance in Golmaal. He also performed well in " Shor In The City" but he could not succeed much in the industry but he is more successful than Uday Chopra.
12. Kumar Gaurav: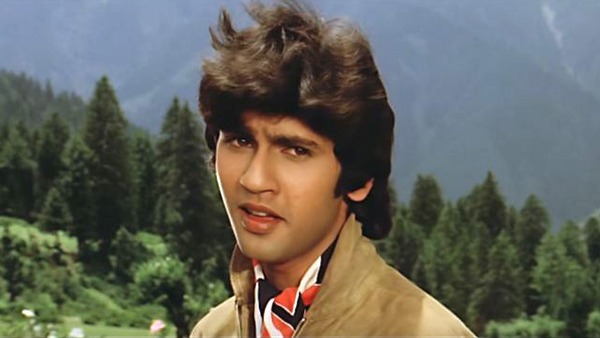 He is the son of Rajendra Kumar. He has got the looks of a chocolate boy and he is amazingly tall, fair and cute. He acted in " Mahesh Bhatt"s 'Janam' and the audience praised him for his performance in the movie. He was cast in the popular films like Love Story and Tere Naam. Later, when his career graph was falling downwards then he re-launched his career with the movie ' Kaante'. But then, the number of flops given by him was increased day by day and he left the industry.
13. Fardeen Khan:
He is the son of Feroz Khan who is the most stylish person onscreen as well as offscreen. Fardeen was launched in Prem Aggan in the late 90s and the film was good and appealed the audience. Fardeen also won the Filmfare Best Debut Award. He has done films which brought name and fame to him but later he gave many flops as well and he still trying his luck in the industry.
14. Tanishaa Mukerji:
Tanishaa Mukerji is the daughter of Tanuja Mukherjee and she is the sister of the excellent actress Kajol Devgan who has given many hits. Tanishaa was the contestant in " Bigg Boss Season 7". She is not as successful as Kajol is in the industry. She could not live up to his family's expectations and couldn't prove herself in the industry. She has worked in films like Neal N Nikki and " One Two Three" which could not succeed.
15. Sikandar Kher: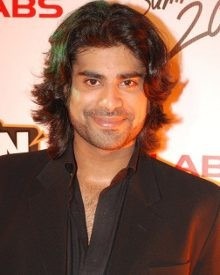 He is the son of the legendary actors Anupam Kher and Kirron Kher. Despite being the son of such a fine actor, he couldn't make it and was not much successful in the industry. He was launched with the film Woodstock Villa in 2000 and then in 2011 in the movie ' Players' which was again not successful enough.
16. Riya Sen:
Riya is herself the daughter of a star kid Moon Moon Sen is the daughter of Suchitra Sen. Her Mother Moon Moon Sen, Grandmother Suchitra Sen and sister Raima Sen has excelled in the industry, but Riya couldn't make it in the industry.
17. Puru Raajkumar:
He is the son of the excellent performer, Raj Kumar. Puru got launched in 1996 with the film Bal Bhramhachari and after few months Raj Kumar Passed away and movie 'Gor' flopped. After some time he re-launched himself in the movie Hamara Dil Aapke Paas Hai which was successful indeed. Later, his career witnessed a serious downfall and got arrested in a Hit and Run case.
18. Jackky Bhagnani:
He is the son of Vashu Bhagnani who has produced hit films such as "Coolie No. 1". Jacky did a Film F.A.L.T.U which was not successful much. He won the IIFA award for Best Debut for Kal Kissne Dekha. He later failed to appeal the audience and witnessed a downfall in his career.
19. Harman Baweja:
He is the son of the Director ' Harry Baweja' and Producer ' Pammi Baweja'. He made his first Debut film Sci-Fi Flick "Love Story 2050". Later, he did many flop films like What's Your Raashee?, and ' Victory'.
20. Adhyayan Suman:
He is the son of Shekhar Sumar who is not a popular actor but he is a well-known face because of his hit television show " Movers And Shakers". Adhyayan got nominated for Filmfare Debut Award for Hal-E-Dil. He dated Kangana Ranaut for a while.
These were the actors who were launched in the industry with the support of their parents but couldn't rise and shine and failed to establish themselves in the industry.