Women have a unique sense of determination that is so alluring. They may win or lose but they don't cease their struggle; that's the beauty of women. Having said that,  Kollywood has churned some really good films that focused on the strength of women. Let's take a look at some of these films.
Azhagi
​Azhagi is a poignant tale of love lost and regained. But when it is regained it becomes too late. Nandita Das Nandita Das is an actress and director extremely p >> Read More... is the Azhagi of this movie who happens to meet her childhood love Parthiepan after many years, that too after his marriage. The film ends with Nandita letting go… Nandita Das has given an exemplary performance as the innocent yet intense women. Thankar Bachchan enabled her to deliver a superb performance.
Kannathil Muthamittal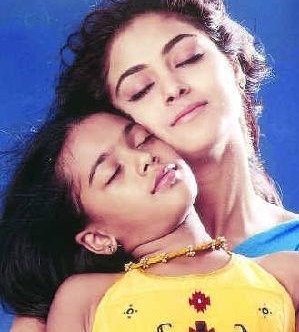 ​Maniratnam always has a flair for two things in his movies: 1) he showcases subtle emotions with perfection 2) the female characters in his movies are crafted well. Kannathil Muthamittal is one such movie wherein the women take all the accolades. Simran was simply stunning as a mother of three kids (Keerthana being the adopted one) while Nandita Das was at her natural best in the portrayal of the real mother, caught between two priorities. Which priority does she choose? That's the highlight of the film. As for Baby Keerthana, she did a great job as the girl caught in the deluge of emotions.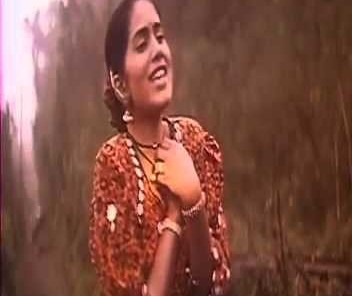 Every woman will feel a sense of independence when Sonali Kulkarni Sonali Kulkarni was born in the Marathi-speaking K >> Read More... sings the song Margazhi Poove in May Madham. The lyrics are very beautiful and give tribute to the innocent attitude of women. Sonali Kulkarni, as the woman, torn by the love of Vineeth, has given a convincing performance in the movie.
Kandukondein Kandukondein
Well, this movie has a special place in my heart since it talks about the self-realization process of two independent women. After all, love is skin deep. Even though there are three male leads in this movie it's the women who walk with the accolades. Aishwarya Rai was most spontaneous and candid in this movie while Tabu delivered an equally splendid performance. Kandukondein Kandukondein is an adaptation of the English novel Pride and Prejudice
Priyanka
Meenakshi Seshadri Meenakshi Seshadri was born as Shashikala Sheshadr >> Read More... delivered an exemplary performance in Daamini as an innocent wife who seeks justice for a rape victim with the help of a talented lawyer Sunny Deol Sunny Deol is a film actor, director and producer. >> Read More... . This movie was remade in Tamil as Priyanka and Revathy did full justice to her role. She was supported well by Prabhu, the defending lawyer of Revathy.
Anjali
And here is another Revathy movie for you. In Anjali, she ably portrayed the role of a mother who longs for the love of her differently abled child. The scene in which Baby Shamili finally calls out to her mother and the way in which Revathy responds deserve special applause. This movie is a tribute to motherhood.
Snehithiye
This movie is an out-and-out women movie. Jyothika and Sharbani Mukherjee Sharbani Mukherjee (Born: 1984) is a well-known Bo >> Read More... , who are thick friends, are caught in a murder case, and they run away from the city. Both of them show determination and tenacity in this movie. But the show stopper is Tabu, who finally turns out to be the black sheep. She has given a mature performance of a tough cop.

Aval Oru Thodarkathai Click to look into! >> Read More...
​Sujatha is the sole breadwinner of her family. Most women can relate to her character in this movie. Sujatha essayed her role brilliantly as the determined woman who braves all odds. 
Mouna Ragam Mouna Ragam is a Tamil soap opera which is a dubbe >> Read More...
Here is another movie of Revathy in this list. This film remains fresh in the hearts of Tamil audiences. Revathy, who suffered a heartbreak, finds it hard to accept her husband, but when she finally does, she does it with full conviction. Being a Maniratnam directorial venture, this movie handled emotions in a very fine manner. 
Samsaram Adhu Minsaram
​Visu is known for his women-centric films and Samsaram Adhu Minsaram is a gem in his crown. Though there are quite some female characters in the movie, Lakshmi's character deserves special mention for the solidarity and perseverance she shows in uniting the split joint family. 
Roja
And yet another Maniratnam film to crown this list is Roja. How a rustic naïve girl evolves as a courageous woman forms the crux of the story. Madhubala has done a superb job as the woman who wants her husband (who is held captive in North India) alive at any cost. Language doesn't act as a barrier for her as long as the passion to find her husband kept alive.
Magalir Mattum Click to look into! >> Read More...
Magalir Mattum that released in 1994 was directed by Singeetham Srinivasa Rao. This comedy entertainer had " Revathi Bio coming soon >> Read More... ," " Urvashi Urvashi is the stage name of Kavitha Ranjini, a pr >> Read More... " and " Rohini Rohini is a multi-talented South Indian actress, d >> Read More... " in the lead roles. " Nagesh Nageswaran C. Krishna Gundu Rao is a Tamil actor o >> Read More... " and Kamal Haasan Kamal Haasan is the most versatile actor that Indi >> Read More... played cameo roles and this film was a blockbuster hit.
36 Vayadhinile Click to look into! >> Read More...
"36 Vayadhinile" is the comeback movie of Jyothika Saravanan Jyothika is a highly famous Indian cinema artist. >> Read More... and it hit the screens in 2015. The movie showcased yet another superb side of the actress. Jyothika's natural performance in this film directed by Rosshan Andrrews Rosshan Andrrews is an Indian film director of Mal >> Read More... helped her gain more performance-oriented scripts
Magalir Mattum (2017)
This movie has no connection with the '94 movie, except Urvashi, who played in both films. This movie is about the meeting of three childhood friends after a couple plus decades and their get together happened with the sincere effort of one of their future daughter-in-law. This film showed a different Jyothika and importance of a mother and a wife.
Maya Click to look into! >> Read More...
"Maya" directed by Ashwin Saravanan Ashwin Saravanan is a South Indian director. The t >> Read More... was one among the unexpected hits in this decade. The movie that released in 2015 is of a different genre and a different treatment by the director hyped up the market of "Nayanthara." Interestingly, it is the 50th film of Nayan.
Aramm Click to look into! >> Read More...
"Aramm" directed by Gopi Nainar Gopi Nainar alias Minjur Gopi is a story writer, w >> Read More... is yet another women-centric film played by Nayanthara. The film had Nayanthara as a sincere district collector Madhivadhani, who worked for the welfare of the people. Initially, it was planned for a hero and after finding a producer and narrating it to the production banner, the movie is said to have taken a different form. Nayanthara excelled in the role and impressed the audience.
Kaatrin Mozhi Click to look into! >> Read More...
Kaatrin Mozhi, the 2018 movie is directed by Radha Mohan Radha Mohan is an Indian Film Director and Writer. >> Read More... had Jyothika as a homemaker, who wanted to achieve something in life. Her magnetic voice and her sensible speech as a radio jockey make her popular. What is the resultant of her popularity and how her husband reacts to this is the exciting theme of the film. Jyo played well in the given role.
There are many more movies that will adorn this list, but this is just a sample of female-oriented movies in Kollywood that went on to prove that women have immense grit and nerve behind their sorrow.