Television serials are loved by the audience in every country and state. Even though Hindi serials are watched by viewers all around the country, regional serials are extremely popular in their own states and do great business. Tamil serials are doing quite well in recent times and making great progress in capturing the attention of the audience. Here is a list of ten such Tamil serials which have become very popular in the recent age.
1. Vani Rani
 

Vani Rani is a Tamil TV series which airs on the channel Sun TV. It started in January 2013 and is going strong till date. The serial is about two twins, Vani and Rani, who overcome problems in their lives with the help of their strong bond and love for each other. The titular roles are played by Raadhika Sarathkumar. The show also features actors like Venu Arvind Venu Arvind, or commonly known as Venu Aravind, is >> Read More... , Babloo Prithiveeraj, Neelima Rani Neelima is a decently prestigious Tamil Actress. N >> Read More... , etc. The show records great TRPs and has a strong fan following.
2. Nandhini
...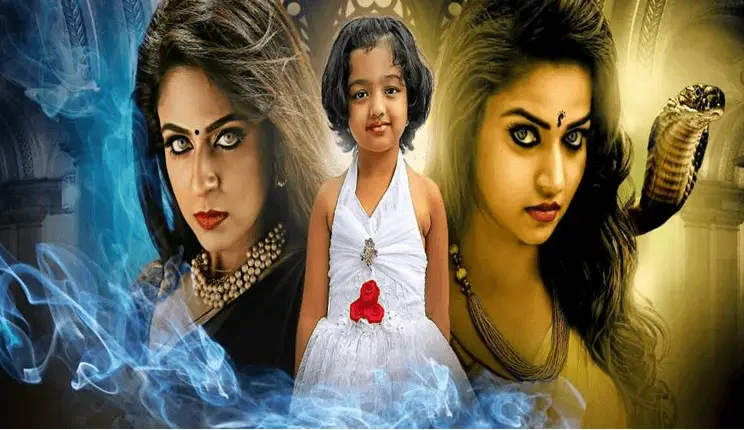 Nandhini is a Tamil serial aired on Sun TV, Gemini TV, Surya TV, and Udaya TV. It is aired in four languages: Tamil, Telugu, Malayalam, and Kannada. The show is a supernatural drama and works on a very high budget. The cast of this show includes Nithya Ram Nithya Ram is a Kannada film actress seen in Kanna >> Read More... , Malavika Wales Malavika Wales is a South-Indian film actress main >> Read More... , Gayatri Jayaraman Gayatri Jayaraman is a South Indian artist. She w >> Read More... , Vijayakumar, Vijayalakshmi, Narasimha Raju Narasimha Raju is a famous Tollywood actor born on >> Read More... , etc. The show is extremely popular regarding ratings and viewership. It began in 2017 of this year and gained a lot of attention in a short span of time.
3. Vamsam

 
Vamsam is a Tamil daily soap that airs on Sun TV. The show has an illustrious cast including Ramya Krishnan Ramya Krishnan is a South Indian movie and TV actr >> Read More... , Bharath Kalyan Bharath Kalyan is a Tamil Television actor who has >> Read More... , Sai Kirann, Sakthi Saravanan Sakthi Saravanan is a talented, hard-working, vibr >> Read More... , Sandhya Jagarlamudi Sandhya Jagarlamudi is an Indian Actress, who is p >> Read More... , Seema, Saakshi Siva Saakshi Siva is one of the most leading actors in >> Read More... , etc. The serial began in the year 2013 and is still having a successful run after completing more than 1000 episodes. The story is based on the life of Shakthi who struggles to find her relatives and comes across many mishaps in her venture. Ramya Krishnan has a double role in the serial, as Shakthi and her twin sister named Archana IAS.
...
4. Kula Deivam Click to look into! >> Read More...

 
This Tamil serial airs on Sun TV every Monday to Saturday. It stars actors like T. S. B. K. Moulee, Vadivukkarasi, Srithika, Karthi, Satish, Aravamudhan, etc. The serial started airing in May 2015. It is going on till the present and has become quite popular. It has developed a fan following of its own. It is an example of how original Tamil serials have made a market of their own and are creating their place among the serials that are aired nationally.
...
5. Deivamagal

 
Deivamagal is a serial aired on the Tamil channel Sun TV. It started airing in the year 2013 in March. It is going strong until the present day. The show has Vani Bhojan Vani Bhojan is a Tamil television serial actress a >> Read More... and Krishna in the main roles. Along with them, the show has actors like Rekha Krishnappa Rekha Krishnappa is one among the popular villainy >> Read More... , Prakash Rajan Prakash Rajan is a popular actor who is at present >> Read More... , Arvind Khathare, Manmohan, Vennira Aadai Nirmala Vennira Aadai Nirmala is a famous and well known T >> Read More... , etc. The show focuses on the lives of the lead couple, Prakash, and Sathyapriya. They fight against their enemies together and overcome great troubles with the power of their love and togetherness.
6. Chandralekha
 

Chandralekha is a Sun TV serial that began in the year 2014. It stars actors like Shwetha Bandekar Shwetha Bandekar also known as Swapna, is an India >> Read More... , Nagashree, Rishi, Meenakumari, Saakshi Siva, Jai Dhanush Jai Dhanush is an Indian film and television actor >> Read More... , Arun Kumar Rajan Arun Kumar Rajan is a Tamil television actor who d >> Read More... , Rajesh, Krithika Laddu Krithika Laddu was born on 28th November 1986 in C >> Read More... , etc. The story focuses on two girls named Chandra and Lekha. They were switched after their birth and end up living with each other's families. The show follows the journey of the daughters as they reach adulthood and lead their respective lives with confidence and virtue. The show has reached a successful position and is doing quite well commercially.
...
7. Nadhaswaram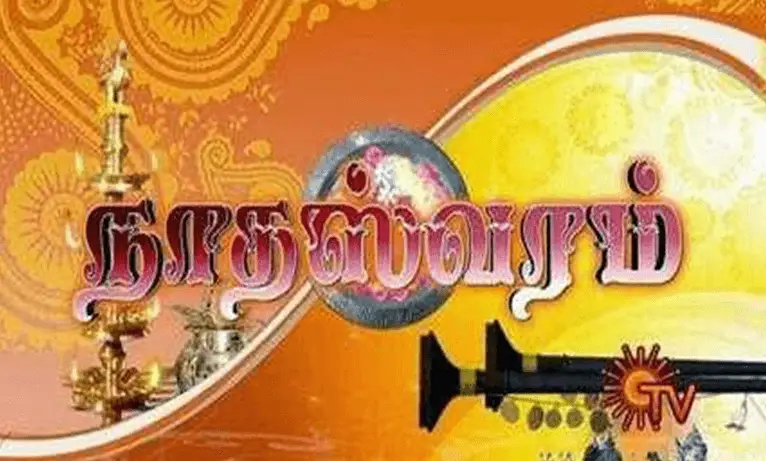 Nadhaswaram aired on Sun TV from 2010 to 2015 before it was replaced by Kula Deivam. Nadhaswaram was an extremely popular serial and used to record very high TRPs when it was running on television. It was also appreciated by critics and viewers alike. The show starred T. S. B. K. Mouli, , Srithika, Thirumurugan, etc. The show also had many new actors who proved their talent to the audience. The show has also made a world record for being the first Indian soap opera to be shown live to the viewers. It had a sober and family-oriented story.
...
8. Saravanan Meenatchi

 
Saravanan Meenatchi is a Tamil romantic serial aired on STAR Vijay. It began in the year 2011 and is continuing strongly till date. The serial focuses on the love story between the titular characters. The male lead, Saravanan, is a city boy, and the female lead, Meenatchi, is a village girl. The story follows their journey of finding love and companionship in each other. The show stars Mirchi Senthil Mirchi Senthil, born as Senthil Kumar on the 18th >> Read More... , Sreeja Chandran Sreeja Chandran is an Indian TV actress, who becam >> Read More... , Ramya Shankar Ramya Shankar is a South Indian professional TV an >> Read More... , Stalin, Kuyili, Rajasekar, S. N. Lakshmi, etc. It has had two seasons till date, both of them equally successful.
...
9. Deivam Thandha Veedu Deivam Thandha Veedu was a Tamil TV serial that wa >> Read More...

 
Deivam Thandha Veedu is a Tamil serial on Vijay TV based on the Hindi serial, Saath Nibhana Saathiya, which airs on Star Plus. The Tamil version stars Roopa Sree Roopa Sree, the stunning actress who started her c >> Read More... , Meghna Vincent Meghna Vincent or more popularly known as Amritha >> Read More... , Sudha Chandran Here is a girl who met with a major accident while >> Read More... , Nisha, , Sulakshana, etc. Continuing from 2013, the show is now in its third season and has developed a strong fan following. It has also won a few awards for its good work. Hailed as a family serial, it focuses on the characters of the Chakravarthy family in Chennai who have strong morals and family values. It depicts how their life is affected when two cousins having opposite personalities get married into the same family.
...
10. Keladi Kanmani Keladi Kanmani is a Tamil thriller serial that is >> Read More...

 
Keladi Kanmani is a Tamil serial that is aired on Sun TV. It began airing in the year 2015. The show's star cast includes actors like Arnav, Sadhana, Shanthi Williams Shanthi Williams is an Indian actress who is popul >> Read More... , Kiruthika Krishnan, , Nancy Jennifer Nancy Jennifer was born on 23rd April 1990. She ma >> Read More... , Sheela, Feroz Khan Feroz Khan is a legendary Indian film actor, edito >> Read More... , Vittal Rao, etc. The show has had two seasons until now. The first season focused on the life of Maya, a mentally ill woman who is raised by her single mother. After her mother's death, Maya life changes as she gets married and has to deal with the disapproval of her in-laws. Season 2 follows Maya's journey after becoming mentally normal.