1. Kadhalikka Neramillai Kadhalikka Neramillai was a soap opera that was te >> Read More... (1964)
Kadhalikka Neramillai is an evergreen movie, known for its quick-witted humour. This classic movie is the story of two friends who help each other in their love lives. The girls they are trying to woo happen to be sisters. How they both convince the girls' money minded father to give his daughters' hands in marriage is narrated in a comical and engaging manner.
...
2. Thillu Mullu Click to look into! >> Read More... (1981)
A happy-go-lucky youngster spins a series of lies to get a job. However, things take an unexpected turn as his boss catches him red handed. To escape from the situation, he lies that he has an identical twin. This leads to lots of confusions and how the hero manages to tackle them all form the rest of the story. The hardships that the hero goes through to maintain his lies are hilariously portrayed.
...
3. Michael Madana Kamarajan (1991)
...
This one of a kind movie made in the 1990s has Kamal Haasan Kamal Haasan is the most versatile actor that Indi >> Read More... playing quadruplets. Separated at birth, the four kids who grow up in different surroundings have unique characteristics. Destiny makes them meet and what ensues is a laughter riot.
4. Avvai Shanmugi (1996)
...
This movie is the Indian remake of the famous American film, Mrs.Doubtfire. The story revolves around a couple who get divorced. The mother is granted custody of their child. The father whose love for his kid knows no bounds decides to disguise himself as a nanny, so that he would be able to spend quality time with his daughter. The movie is sure to tickle your funny bones.
5. Ullathai Allitha (1996)
...
The hero, born with a silver spoon yet raised in a very strict environment decides to run away from his home when he finds that he has not been given even the freedom to choose his wife-to-be. He then falls in love with a girl, who happens to be the same girl whom his dad had chosen him. How he reunites with his father and marries the love of his life forms the rest of this comedy story.
...
6. Kadhala Kadhala Kadhala Kadhala is an India soap opera in the Tami >> Read More... (1998)
...
This is the story of two friends, whose lives and romantic interests are intertwined. As they pursue their girlfriends and their parents, minor misunderstandings occur. Their seemingly harmless white lies lead to a lot of confusion and how they manage to clear the mess they had created and lived happily ever after forms the rest of the story.
7. Naam Iruvar Namakku Iruvar (1998)
The hero, who is on the lookout for a stolen diamond accidentally, enters a family. What ensues is a love triangle between him and the two girls of the family. Whether he finds the diamond or not, does he marry the girl of his dreams are the questions that the movie finds answers for.
8. 'Panchathanthiram' (2002)
The hero is one among a naughty group of five friends. The friends are set out on a mission to reunite the hero with his wife, who separated due to misunderstandings. Their path clashes with a diamond mafia and his gang. One thing leads to another, and before they know it, they have all sabotaged their marriages. How they make up for the mess and get back with their families is the rest of the story.
9. 'Pammal K Sambandam' (2002)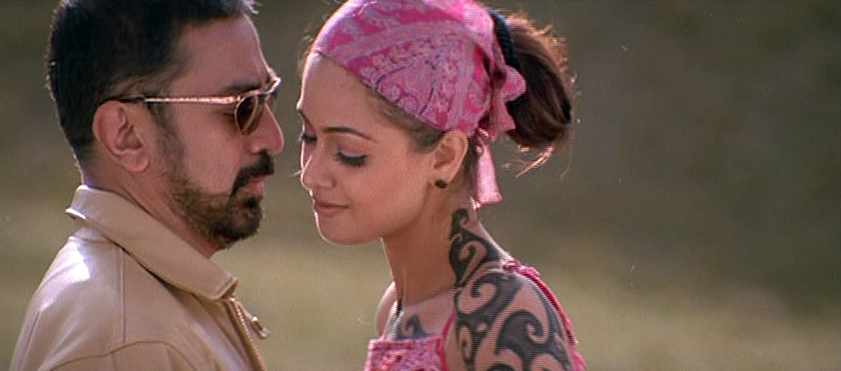 The story of two people who share a common dislike for the institution of marriage and the opposite gender ultimately fall for each other. The narration flows smoothly and is sure to keep you rolling over the floor laughing.
10. Soodhu Kavvum Click to look into! >> Read More... (2013)
Soodhu Kavvum belongs to the genre of dark comedy. With an unusual plot, hilarious screenplay, and classy actors, the film had people praising its bold and innovative attempt.