1. ' Rajinikanth 'Rajinikanth' is the name that is known in >> Read More... '
The word Rajinikanth is synonymous with the word 'Style.' The one person who had been personifying style for over four decades, Rajinikanth has an impeccable style sense. His dressing sense, attitude, and mannerism are ever so charming that he steals hearts whenever he appears on the screen.
2. Akkineni Nagarjuna Akkineni Nagarjuna is a veteran Indian actor, TV p >> Read More...
Nagarjuna, the heartthrob of South Indian girls, has been giving a reason for men to be jealous as well. His charming screen presence is strengthened by his flawless style sense. His costume designer need not worry much as Nagarjuna is sure to look scorching hot in almost anything he wears.
3. Suriya Sivakumar Suriya Sivakumar is undoubtedly the biggest star i >> Read More...
Kollywood's dream hunk Surya has a fine sense when it comes to fashion. His stylish appearance both on-screen and off-screen is being attributed to his wife Jyothika, who is said to be supervising and in some cases designing his costumes. Well, when you have a pro for a wife, it is best to leave things to her.
4. 'Nayantara'
Lady superstar Nayantara has been continuously evolving as far as fashion is concerned. She keeps fine-tuning her appearance and keeps herself updated with the latest in the fashion world. She has been seen sporting some of the most elegant pieces of dresses both on and off screen.
5. Trisha Krishnan Born on 4th May, 1983 in Palakkad by Krishnan and >> Read More...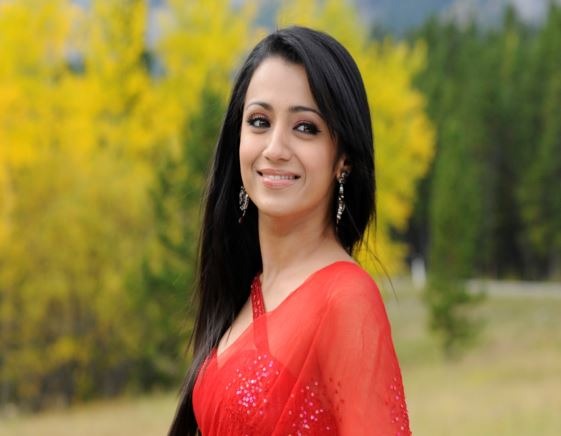 Trisha is a person who has been revered for her style and fashion sense, ever since she stepped into the industry. She has worn only what suits her. Her costume designer Syndey Sladen is said to be the mastermind behind every masterpiece she wears.
6. Mahesh Babu Born on 9 August 1975 in Chennai, Mahesh Ghattaman >> Read More...
Being dubbed as one of the most handsome actors in South India, Mahesh Babu has quite a fan following. This Prince of Tollywood is a craze among the girl fans and has been a style icon among men as well.
7. Allu Arjun The actor was born to producer Allu Arvind and Nir >> Read More...
Allu Arjun is one person who gives a lot of importance and care to his appearance. The variety he offers to his fans by changing his looks, including his hairstyle, dressing etc. is highly appreciable. You can find him sporting different looks now and then.
8. ' Prabhas Prabhas is one of the favorite heroes of the Andhr >> Read More... '
The Bahubaali actor is known for his athletic looks and well-groomed appearance. He is as classy as a person can get. Truly a style icon in the South Indian film industry.
9. Kajal Aggarwal Kajal Aggarwal is a modern Indian model and film a >> Read More...
Kajal is one person who can pull off anything she wears with utmost grace and beauty. She has what it takes to appear absolutely stunning in almost every outfit she steps into. Not only that, she has a good sense when it comes to picking her outfits; each one is unique and innovative.
10. Dulquer Salmaan Dulquer Salmaan is a popular Malayalam actor, who >> Read More...
People are already searching to get the kind of clothes he wears and trying to emulate his hairstyles. His eclectic and stylish looks have made his fans spellbound, and he is already rated as one of the most stylish men of Mollywood. DQ, as he is lovingly called is just like his dad, isn't he?