Sometimes, when you start a web show without expectations, everything changes. You find yourself watching 12 hours of stuff in less than 10 hours as if you had signed up for a marathon. That pretty much sums up the power of a compelling web series nowadays. How many of us know Bombay Begums Story Coming Soon >> Read More... , Trial by Fire, and Khakee? Famous Web series like Sacred Games This is the current sensation amongst the Indian p >> Read More... , Kota Factory Kota Factory is The Viral Fever original comedy-dr >> Read More... , and Mismatched are well-known to all of us. These aren't the shows that the Internet, your friends, and the rest of the world have persuaded you to watch; instead, they are online series that pack a punch. Hence, here are the best yet underrated Indian web series on Netflix that you shouldn't miss viewing anytime.
1. Trial By Fire
The Hindi-language crime drama web series Trial By Fire was created in 2023 by Prashant Nair Prashant Nair is a French/Indian film director, pr >> Read More... , Kevin Luperchio, and Randeep Jha Randeep Kumar Jha is an actor and assistant direct >> Read More... . Trial by Fire tells the heartbreaking story of the parents who had their kids taken away from them at the Uphaar Cinema in 1997, their strenuous quest for justice, and their battles with corruption, hostile witnesses, and countless court appearances. The web series is based on Neelam Krishnamoorthy and Shekhar Krishnamoorthy's book Trial by Fire: The Sad Story of the Uphaar Fire Disaster.
...
2. CAT
CAT is a Netflix original crime thriller series in the Punjabi language that was developed and written by Balwinder Singh Janjua Balwinder Singh Janjua is a Punjabi screenwriter, >> Read More... , Rupinder Chahal, Anil Rodhan, and Jimmy Singh. CAT is the first Punjabi-language OTT debut series for Randeep Hooda The strong macho image of Randeep Hooda graces the >> Read More... and a first for Netflix in India. In this thriller, which centred on a good guy, the action takes place in the hinterlands of Punjab. They draw him into a complex drug trafficking plot hatched by law enforcement, political figures, and gang leaders.
Sidharth Sengupta is the creator and director of the romantic crime thriller television series Yeh Kaali Kaali Ankhein (also known as These Black Black Eyes), available on Netflix in the Hindi language. The protagonist of "Yeh Kaali Kaali Ankhein" is Vikrant, whose future is jeopardized when he attracts the interest of the daughter of a prominent politician. A song from the movie Baazigar served as the inspiration for the series name.
...
4. Khakee: The Bihar Chapter
Neeraj Pandey Neeraj Pandey is an Indian movie producer, directo >> Read More... is the author of the Indian criminal thriller web series Khakee: The Bihar Chapter. Produced by Friday Storytellers under the direction of Shital Bhatia Shital Bhatia is an Indian filmmaker who is the co >> Read More... . The 2018 book "Bihar Diaries: The True Story of How Bihar's Most Dangerous Criminal Caught" by Lodha served as a basis for some of the series' fictitious content.
...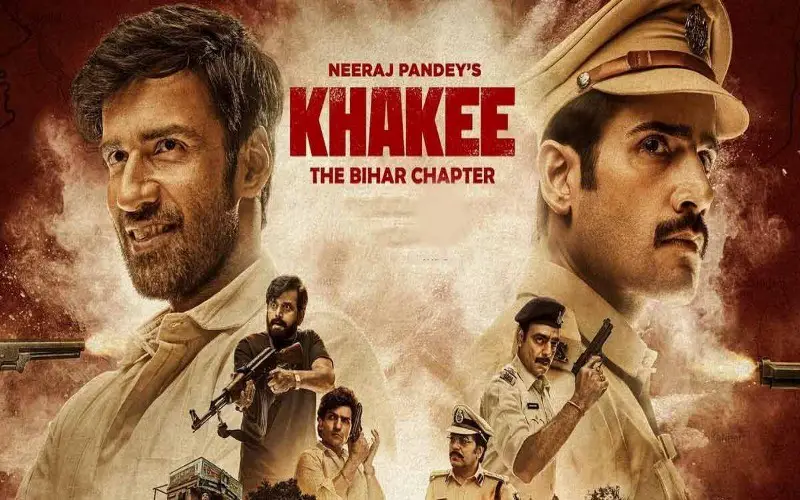 5. Eternally Confused And Desperate For Love
Rahul Nair is the creator and director of the Indian comedy-drama series Eternally Confused and Desperate for Love, which is available to stream - produced by Excel Entertainment and Tiger Baby Productions, which is run by Farhan Akhtar One of the most recognized young director of India >> Read More... , Ritesh Sidhwani Ritesh Sidhwani was born in Mumbai on January 1, 1 >> Read More... , Zoya Akhtar Zoya Akhtar has now become a household name promin >> Read More... , and Reema Kagti Reema Kagti is an assistant director, director and >> Read More... . The main character in the series is Ray, a young adult adjusting to maturity. Following the advice of his inner voice, "Wiz," Ray set out on his quest to determine whether he desired romantic relations, sex, or both.
...
Smriti Mundhra Smriti Mundhra was born in Los Angeles, California >> Read More... and Netflix have achieved what no one has been able to do for thirty years with their brand-new documentary series, The Romantics. This film stars , Shah Rukh Khan Shah Rukh Khan or also known as SRK is a prominent >> Read More... , Salman Khan Salman Khan is a very famous Indian actor and a pr >> Read More... , Aamir Khan Aamir Khan or Mohammed Aamir Hussain Khan is Bolly >> Read More... , and Karan Johar Karan Johar is one among the top ten celebrities i >> Read More... , as well as the famously reclusive director-producer Aditya Chopra Aditya Chopra is an Indian film director, scriptwr >> Read More... . And the 217-minute running time is worthwhile. Interviews with many performers who collaborated with the renowned director and producer serve as the basis of this documentary honoring the late Yash Raj Chopra and showing the legacy of Yash Raj Pictures.
...
7. Aranyak
Aranyak is an Indian Hindi-language Netflix crime thriller web series with Raveena Tandon Raveena Tandon is an Indian film actress who is kn >> Read More... , Parambrata Chatterjee Parambrata Chatterjee, born on 27th June 1980, is >> Read More... , Ashutosh Rana A versatile actor, Ashutosh has worked in Indian f >> Read More... , Taneesha Joshi Bio coming soon... >> Read More... , Anna Ador Anastasiya Hamolka (stage name Anna Ador), is a pe >> Read More... , Zakir Hussain Zakir Hussain is a veteran and prominent film and >> Read More... , and Meghna Malik Meghna Malik is an Indian television and film actr >> Read More... as the main cast. Charudutt Acharya Charudutt Acharya is a critically acclaimed Indian >> Read More... and Rohan Sippy Rohan Sippy is the son of the famous Ramesh Sippy >> Read More... are the creators of this series, and Vinay Waikul Vinay Waikul is an Indian director and scriptwrite >> Read More... also directed it. The plot centers on Kasturi Dogra, a police officer who teams up with her city-bred successor Angad to track down a foreign teen tourist who has vanished in a Himalayan town.
...
8. Bombay Begums
Alankrita Shrivastava Alankrita Shrivastava is a popular Indian director >> Read More... created the Netflix original drama series Bombay Begums and also contributed to the writing of the script with Bornila Chatterjee Bio coming soon... >> Read More... and Iti Agarwal. Chernin Entertainment and Endemol Shine Group, based in Los Angeles, are the producers of the series, directed by Shrivastava and Chatterjee. With this series, actress Pooja Bhatt This chubby star of Bollywood had a different styl >> Read More... returns to the screen. It looks at the lives of five ambitious women in modern Bombay as they deal with their goals, desires, and setbacks in places like boardrooms and the periphery of society.
...
9. Class
You can watch the Hindi version of Ashim Ahluwalia's crime drama/thriller series "Class", which is an adaptation of the Spanish television show Elite. Producing the show were Future East Film and Bodhi Tree Multimedia. Three working-class pupils enrolling at Hamptons International interact with their wealthy classmates, and they set the story in Hamptons International, a fictitious exclusive high school in Delhi. On February 3, 2023, Netflix published the first eight episodes of the Class series. Netflix announced the second season's renewal on March 6, 2023.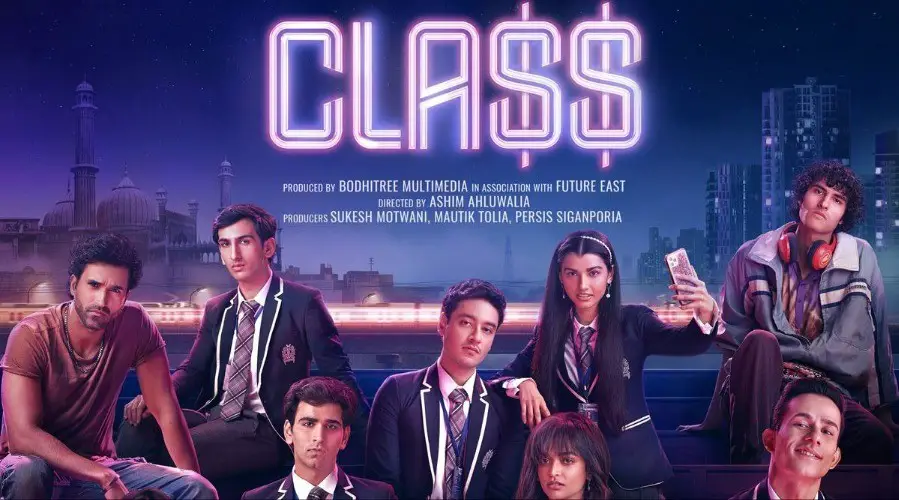 Rana Naidu is a 2023 Indian Hindi-language action crime drama series that can be viewed on Netflix. The Creators are Karan Anshuman Karan Anshuman is an Indian film director, writer, >> Read More... and Suparn Verma Suparn Verma is a distinguished Indian film direct >> Read More... . It is a licensed adaptation of Ray Donovan, a 2013 crime drama directed by Sunder Aaron Sunder Aaron is a producer of Indian origin. He is >> Read More... and produced by Locomotive Global Inc. The television show premiered on March 10, 2023, on Netflix. Rana and Venkatesh Daggubati One of the most talented face in Telugu film indus >> Read More... play a Mumbai fixer and his ex-con father, respectively, in the official version of the well-known American TV series Ray Donovan.