TV shows often become the center of public attention due to their contents and scenes. In recent times, several TV shows air bold scenes and controversial issues that were previously unseen in Indian television. These content help to make the public aware of the reality of our society.
Let us have a look at 10 such TV shows which have been associated with bold and controversial content.
1. " Bigg Boss Season 1 Bigg Boss Season 1 is a prominent international re >> Read More... ", " Bigg Boss Season 2 Bigg Boss Season 2 - The second season of the popu >> Read More... ", " Bigg Boss Season 3 The Bigg Boss Season 3 started on October 4, 2009 >> Read More... ", " Bigg Boss Season 4 The Bigg Boss Season 4 started on October 3, 2010 >> Read More... ", " Bigg Boss Season 5 Bigg Boss Season 5 is the 5th season of the very p >> Read More... ", " Bigg Boss Season 6 The Bigg Boss Season 6 started on October 7, 2012 >> Read More... ", " Bigg Boss Season 7 Bigg Boss Season 7 is the India's 7th season of th >> Read More... ", " Bigg Boss Season 8 Bigg Boss is a TV reality show aired on Colors.  T >> Read More... ", " Bigg Boss Season 9 Bigg Boss has been ruling over the other Indian Re >> Read More... "
Since its conception, Bigg Boss Show Story Coming Soon... >> Read More... has remained at the top of the charts for its controversies and bold content. The show on Colors TV has a format which requires celebrities to be kept together in a house isolated from the outside world. In this scenario, it is obvious that tempers run high, and so do romantic sparks between the inmates. Bigg Boss has seen abusive language, romance, making out, violence, drama, and all other emotions. Often, host ' Salman Khan Salman Khan is a very famous Indian actor and a pr >> Read More... ' has to intervene or rebuke contestants for their inappropriate behavior. The levels of steamy content reached such height that one season of the show had to be shifted to a late night slot instead of its usual 9 p.m. one.
2. Jodha Akbar Jodha Akbar is a very popular epic historical tele >> Read More...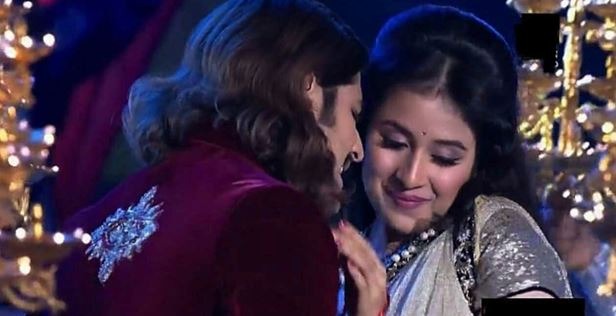 Jodha Akbar, as the name suggests, is a TV show about the Mughal Emperor Akbar and his mysterious Hindu wife, Jodha. The controversies started regarding historical inaccuracies as certain Rajput groups claimed that Jodha Bai was not Akbar's wife but his daughter-in-law. Producer ' Ekta Kapoor Ekta Kapoor; a legendry producer in Indian TV and >> Read More... ' had to put in a long disclaimer that the show is based on fictitious content. The show gained further attention after it aired bold scenes between Akbar ( Rajat Tokas Rajat Tokas is a prominent Indian television actor >> Read More... ) and Jodha ( Paridhi Sharma Paridhi Sharma is popularly known as the beautiful >> Read More... ).
3. " Bade Acche Lagte Hai Bade Acche Lagte Hai was an Indian Television Fami >> Read More... "
This Ekta Kapoor show on Sony Entertainment Television was based on the concept of love after marriage. This show shocked the audience when it aired consummation scenes between its protagonists: Ram ( Ram Kapoor Ram Kapoor is an acclaimed and renowned television >> Read More... ) and Priya ( Sakshi Tanwar Sakshi Tanwar is a leading Indian television and f >> Read More... ). The sequence was the first such content on Indian television. It shows quite bold scenes and even a lip-lock between the lead pair which became viral on TV and the internet.
4. Laut Aao Trisha 'Laut Aao Trisha' belongs to drama genre ( >> Read More...
Laut Aao Trisha on Life OK was a series serial about a missing girl and her parents' journey of discovering the truth about their daughter. The serial dealt with many aspects which can be considered too sensitive for the Indian audience which included homosexuality, incest, abuse, and other such issues. Starring ' Nalini Negi Nalini Negi, is a new face in Indian TV screens, r >> Read More... ', Bhagyashree Patwardhan Born and brought up in Mumbai, this film and TV ac >> Read More... , and Jai Kalra Jai Kalra is an Indian actor who has made his appe >> Read More... , the show had to be later turned into a crime thriller series after a change in format due to its controversial nature.
5. " Sapne Suhane Ladakpan Ke The Sweet Dreams of Childhood as it is translated >> Read More... "
This show on Zee TV followed in the footsteps of Bade Achhe Lagte Hain and showcased a lip-lock scene between the pair of Mayank ( Ankit Gera Ankit Gera is an Indian TV actor and TV presenter, >> Read More... ) and Gunjan ( Roopal Tyagi Roopal Tyagi better known as Gunjan from Sapne Suh >> Read More... ). Their love-making scene also became viral and gave a twist to the serial which was otherwise focused on the experiences of the youth and how it shapes their life and personality.
6. " Bani Ishq Da Kalma Bani — Ishq Da Kalma was an Indian television dram >> Read More... "
The controversies regarding this show started right when its title was announced. It was originally titled Gurbani, which means the holy compositions of Sikh Gurus. The title had to be changed to Bani before the serial started airing. Furthermore, this show depicted the abandonment of wives and fraudulent marriages for financial gain. It also showed physical and emotional abuse by the husband. Bani starred Shefali Sharma Shefali Sharma was born in Amritsar, Punjab. Very >> Read More... , Neha Bagga Neha Bagga belongs to Chandigarh. She is around 23 >> Read More... , Gaurav Chaudhary Gaurav Chaudhary is a Television actor and a model >> Read More... , and Adhvik Mahajan Adhvik Mahajan was born on November 30, 1985 in Pu >> Read More... .
7. Sacch Ka Saamna Do you speak lies?...That's not a tough question b >> Read More...
This reality show on Star Plus had a quite bold and controversial theme. Guests were asked 21 questions related to their life which they had to answer honestly. The truth of their answers was then tested by a polygraph machine. The questions were very personal in nature and often made the guests very uncomfortable. The public objected saying that this is not morally accurate in India and these confessions would make the public more tolerant towards immoral deeds. The issue also came up in the Rajya Sabha to stop this show's airing.
8. Maryada: Lekin Kab Tak?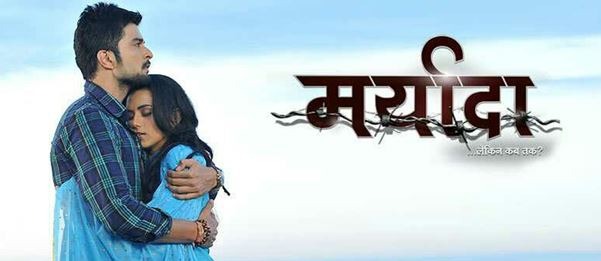 Maryada was a show on Star Plus about the lives of four women belonging to the same family, played by 'Indrani Halder', Kamya Panjabi Kamya Panjabi is a popular Indian actress. She mos >> Read More... , , and Vindhya Tiwari Intro: Vindhya Tiwari is beautiful bubbly girl fro >> Read More... . The show had several social issues embedded in its concept. It dealt with evils such as corruption, alcoholism, marital abuse, and rape. It also showed a father-in-law trying to abuse his daughter-in-law. The show's concept was very bold and strived to educate the society about such evils which can be present within a family itself.
9. " Ek Tha Raja Ek Thi Rani Season 1 Ek Tha Raja Ek Thi Rani belongs to the drama genre >> Read More... "
This Zee TV show is a period drama about a royal family and its dynamics. It gained popularity due to bold and intimate scenes between the Raja and Rani. It also featured a homosexual character whose sexual orientation is hidden from the world, and he is married off to a girl to produce heirs. Furthermore, it also depicted the incident of a priest being brought in to consummate with the wife of the homosexual person to produce an heir. All these scenes made the serial bond and garnered controversy.
10. " Kaisi Yeh Yaariyan Season 1 Kaisi Yeh Yaariyan was a youth show. MTV India bro >> Read More... ", " Kaisi Yeh Yaariyan Season 2 Kaisi Yeh Yaariyan Season 2 took forward the story >> Read More... "
This show on MTV can be considered one of the boldest shows in this age. It explores several socially relevant topics through its characters and their experiences. It has talked about freedom of dressing according to choice, sex education as a part of our curriculum, and the taboo associated with the LGBT community. Apart from that, the show has depicted several bold scenes, lip-locks, and intimate moments between the main characters.