The connection between romance and Indian cinema is very old. There are several films of romantic genre that has stroke the right chord with the audience. Whether it is the intense love between the lead pair in K Balachander's Ek Dujhe Ke Liye or the different approach to it in Thankar Bachchan's Azhagi or the impromptu romance in most of Maniratnam's films, Tami cinema has touched most types of romance. Here then, romance between old couple is something that is being showcased in some films in Tamil cinema.
Well, Power Pandi is one film that is getting rave reviews for its realistic concept and simplicity. The loving dialogues spoken by Rajkiran are also the highlights of the movie. In this film, the onscreen characters of Rajkiran and Revathy (though Revathy is seen in the big screen after a gap she is getting good reviews for her performance) share a beautiful bond and that is shown in a cute manner in the film. The cuteness to this old age relation is what that adds weight to the film.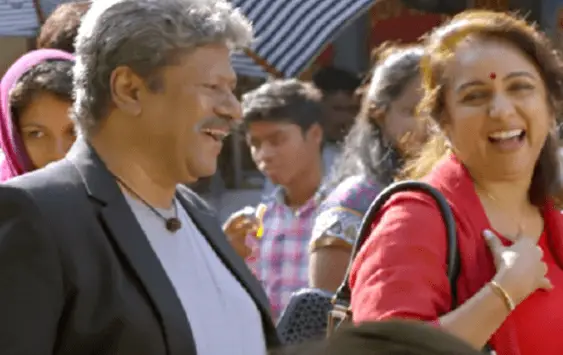 Well, when we talk about such old age romance then another film, though not released recently, that comes to my mind is Indian wherein there was a cute (this word fits for most of the old age romance between the couples) bond between the old Kamal Haasan and Sukanya. Their chemistry was somehow suppressed by the getup of Kamal Haasan, costumes, choreography etc. But looking back this film surely will be one of those which showed old age romance in an appealing manner. The onscreen characters of Sukanya and Kamal Haasan were also very strong and it deserved attention, especially the way both the characters support each other.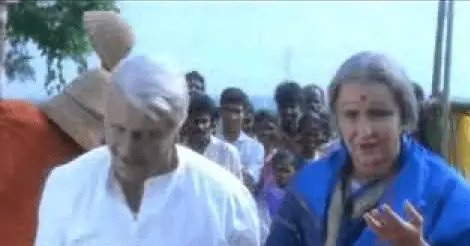 And another film that touched old age romance is Kabali of Superstar. Though Rajinkanth and Radhika Apte had only few scenes to share together their onscreen chemistry was good.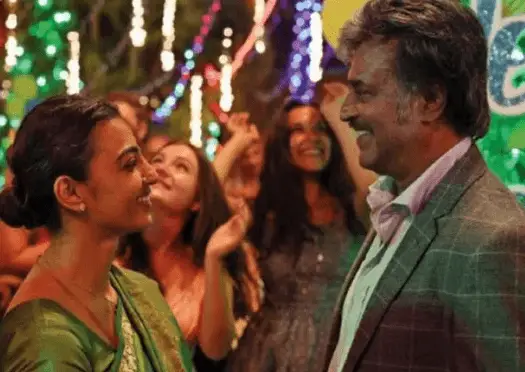 And also to mention Oh Kadhal Kanmani wherein Prakash Raj and Leela Samson (who made her debut through this movie) share a beautiful relationship. In fact, the rapport between these two characters was one of the USPs of the flick.
This concept was also seen in the 70s when Vietnam Veedu was released. The chemistry between Sivaji Ganesan and Padmini was heart-melting. And we can say certainly say that Tamil cinema is showcasing the beauty of this old age romance now and then.
We would have seen lot of movies by now and the showcasing of old age romance is something that is beautiful in its own way. And like in Kabali, Power Paandi etc. where the "old man" is in search of his love then one can only feel like telling, "Love is in the air" in the most lovable way.