Shreya Ghoshal Shreya Ghoshal, one of the most famous singers in >> Read More... is one of the most celebrated and acknowledged playback singers in India. She received a National Award for her debut attempt at playback singing, for the film ' Devdas Click to look into! >> Read More... ', in the year 2002. Since then, she has tried her hand at different genres of songs, in different languages. There are a large number of Hindi, Kannada, Telugu, Tamil, and Malayalam songs to her credit. She has got more than 110 awards, including four National Awards and seven Filmfare Awards.
1. "Chandhu Thottille"
...
This is the first song that won her a Kerala State Award, and it became the first State Award to be given to a North Indian. This song was in the movie Banaras, directed by Nemom Pushparaj Bio coming soon... >> Read More... , with ' Vineeth Vineeth, is the nephew of yesteryear actress Padmi >> Read More... ' and Kavya Madhavan Kavya Madhavan is an Indian artist but shines in t >> Read More... , playing the hero and heroine. 'M. Jayachandran' composed music to the lines written by Gireesh Puthenchery Gireesh Puthenchery is one of the most prolific ly >> Read More... .
...
2. "Kannondu Chollanu"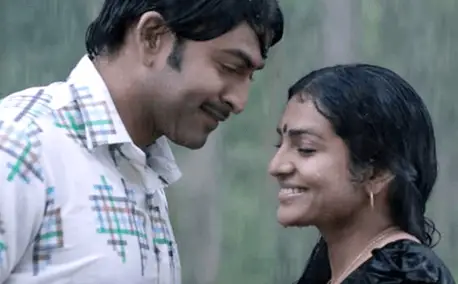 ...
This is a song from the 2015 film 'Ennu Ninte Moideen' which became a super hit of the year. Shreya Ghoshal received the award for Best Playback Singer in the IIFA Utsavam 2016. M. Jayachandran is the composer of this song which was written by Rafeeq Ahammed Rafeeq Ahammed was born on 17 December 1961 at Akk >> Read More... . She has also sung another admired song, 'Kaathirunnu' from the same movie. Sung along with Vijay Yesudas Vijay Yesudas (Born: 23rd March, 1979) is an India >> Read More... , both these songs were well received by the audience.
3. "Vijanathayil"
...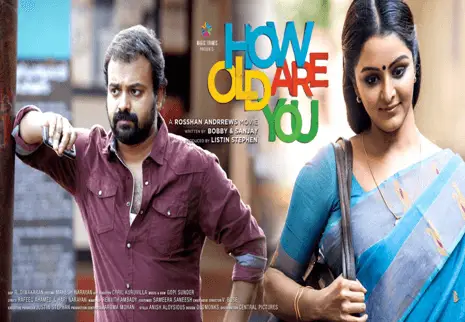 This song won Shreya Ghoshal, the Best Female Playback Singer Award in the 2014 Kerala State Film Awards. Gopi Sunder composed the music for the song. This song appears in the film ' How Old Are You Click to look into! >> Read More... ' in which the actress Manju Warrier Manju Warrier is a South-Indian film actress, born >> Read More... made her comeback. Directed by Rosshan Andrrews Rosshan Andrrews is an Indian film director of Mal >> Read More... , this movie was a blockbuster at the Box-Office in 2014.
...
4. "Kannodu Kannoram"
...
This song paved the way towards the 2011 Kerala State Film Awards for Shreya Ghoshal. This song was penned by Rafeeq Ahammed, and Ramesh Narayan Ramesh Narayan was born on November 3, 1959, in Ka >> Read More... composed the song. It is from the historical film Veeraputhran, directed by P. T. Kunju Muhammed. ' Narain Narain is a famous South Indian Actor who hails fr >> Read More... ' and Raima Sen Raima Sen is a renowned Indian film actress, who m >> Read More... played the role of the main leads. Even though, the movie did not make a commercial success; it created opened many controversies and received critical acclaims.
...
5. "Nilave Nilave"
This song composed by M. Jayachandran and penned by Rajeev Alunkal Rajeev Alunkal is an Indian Lyricist and Poet. He >> Read More... , brought vast critical acclaim for the singer Shreya Ghoshal. Her co-singer Sudeep Kumar He is a famous Indian playback singer. He was born >> Read More... also did a great job in singing it. Shreya Ghoshal got nominated for the Best Female Playback Singer Awards in 2012 for this 4:27 minute song. This 2012 film is a remake of the 1974 movie by the same name 'Chattakkari'. It features Hemanth Menon Hemanth Menon is a Malayalam film actor, who was >> Read More... and Shamna Kasim Shamna Kasim is a well known Indian film actress a >> Read More... in the lead roles.
6. "Paattil Ee Paattil"
Written by the famous lyricist 'O. N. V. Kurup', and composed by M. Jayachandran, the songs of the movie ' Pranayam Pranayam is a Malayalam television soap opera. It >> Read More... ' has been admired a lot. The song "Paattil", by Shreya Ghoshal, brings out the instinctive feelings and emotions of the heart. She received the Asianet Film Award for the Best Female Playback Singer and also the South Indian Filmfare Award for this song.
7. "Kannoram Chingaram"
This song from the movie Rathinirvedam, brought home for Shreya Ghoshal, the State Award for Best Female Singer in 2011. M. Jayachandran composed the lines written by Murukan Kattakkada. All the songs of this picture, composed by M. Jayachandran got good responses. It is a remake of the 1978 film Rathinirvedam, directed by Bharatan based on Padmarajan's novel Rathinirvedam.
8. "Eeran Kaattin"
Though, the picture 'Salalah Mobiles' did not make much profit at the Box-Office, the song "Eeran Kaattin" by Shreya Ghoshal became noted for its lyrical finesse. Composed by Gopi Sunder, it has a magical soothing effect. B. K Harinarayanan is the lyricist who penned the charming lyrics. This film has Dulquer Salmaan Dulquer Salmaan is a popular Malayalam actor, who >> Read More... and Nazriya Nazim This bubbly girl with expressive eyes was an ancho >> Read More... playing the role of the main characters.
9. "Karmukilil"
This song is from the 2012 film Bachelor Party Click to look into! >> Read More... , starring Asif Ali, ' Rahman Rahman also known as Rashin Rahman, is a famous So >> Read More... ', Kalabhavan Mani Kalabhavan Mani is a renowned Indian playback sing >> Read More... , Indrajith Sukumaran Indrajith Sukumaran is a prominent film actor, who >> Read More... , and Nithya Menen Born on April 8, 1988 Nithya Menen is indeed a sta >> Read More... . Composed by Rahul Raj Rahul Raj is one of the most well known music comp >> Read More... , the song "Karmukilil" is sung by Shreya Ghoshal and Nikhil Mathew Nikhil Mathew is an Indian playback singer, who us >> Read More... . Rafeeq Ahammed is the lyricist of all the songs in this movie.
10. "Shalabhamaay"
The song "Shalabhamaay" from the film 'Kalimannu' is a soft and sweet one that soothes one's heart and soul. M. Jayachandran gave music to the lines written by 'O. N. V Kurup'. After a lot of controversies, this film directed by ' Blessy Blessy is a Malayalam film director and screenwrit >> Read More... ' was released in August 2013 and received positive critical reviews.