"One language sets you in the corridor, while a Bilingual opens the doors all the way." This quote is accurate for movies too. Bilingual films were shot simultaneously in two languages, adjusting according to the preferences of each language and culture. Some movies may just need to change dialogues, while others go long by partially shooting to adapt to the culture. Bilingual films are one way to increase the audience and market all over. A bilingual is an increased talent, an increased budget, and an improved outcome. In the trend of Bilinguals, many great movies have come across entertaining a large audience. Following this trend, let us look at some of the best Malayalam – Tamil Bilinguals.
1. Gramam – Namma Gramam
Gramam is a 2014 Indian Bilingual movie directed by Mohan Sharma Mohan Sharma is a prominent Indian film actor, pro >> Read More... . This drama is shot simultaneously in Malayalam and Tamil. The movie's plot revolves around Tulasi, a young widow's fight against a Patriarchal society. Tulasi fights with her uncle Subramani, a wealthy Brahmin, with the help of Kannan, who rises to defend her. This movie is the first part of a trilogy on the Palakkad Brahmin community.
2. Neram
Neram is an Indian Bilingual movie released in 2013. This movie is directed by Alphonse Puthren Alphonse Puthren is a versatile Indian director, a >> Read More... , with Nivin Pauly Nivin Pauly is predominantly a Malayalam actor. Bo >> Read More... and Nazriya Nazim This bubbly girl with expressive eyes was an ancho >> Read More... in the lead roles. This romantic thriller revolves around an unemployed engineer. He took a loan he could not repay, adding more salt to his wounds; he eloped with his girlfriend as her father refused their marriage. The movie was shot simultaneously in Malayalam and Tamil languages.
3. Solo
Solo is a movie with a fascinating story and unique screenplay. It is an anthology of chronicles of four people representing four elements – earth, fire, water, and wind. The roles were designed in four ways to experience love, heartbreak, and failure in their life journeys. This unique 2017 drama was directed by Bejoy Nambiar Bejoy Nambiar was born on April 12th, 1979 in Koch >> Read More... , with Dulquer Salman in the lead role. The movie was shot simultaneously in Malayalam and Tamil.
...
4. The Last 6 Hours
The Last 6 Hours is a 2022 release Indian Bilingual movie. Sunish Kumar An actor and director, Sunish Kumar, has predomina >> Read More... directed this fantastic thriller. The plot revolves around four thieves who plan to rob a place in six hours. But unexpected things happened during their mission. The film was shot simultaneously in Tamil and Malayalam languages.
...
5. Yugi – Adriishyam
Yugi is a 2022 murder mystery directed by Zac Harris. The movie follows a typical case and detective story, where the detective and his team go searching for a missing girl, Karthika. As they try to solve the issue, they discover many shocking revelations about the girl and how she became the victim of power and exploitation.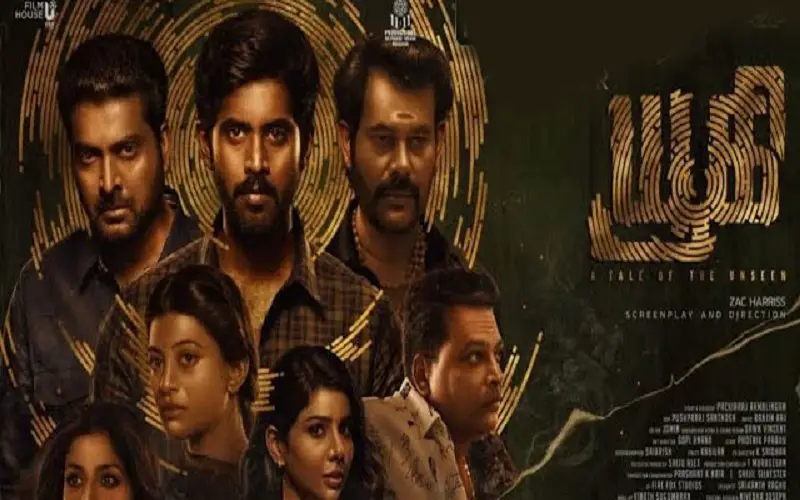 ...
6. Ente Sooryaputhrikku – Karpoora Mullai
Ente Sooryaputhrikku is a Malayalam movie directed by Fazil. This movie is a romantic drama released in 1991. The film's plot revolves around Maya, who leads a happy life in a wealthy family, but learns that she does not belong to that family as she was adopted. She starts looking for her biological family. The Tamil adaption of the film is Karpoora Mullai.
...
Swami Ayyappan is a 1975 mythology periodic film directed by P Subramaniam. This movie is about the temple Sabarimala where the devotee narrates the history of the temple and about the miracles that happened to the devotees who visited. The film was shot simultaneously in Malayalam and Tamil languages.
...
8. Genova
Genova is a 1953 Bilingual film directed by F. Nagoor. The movie was shot simultaneously in Malayalam and Tamil languages. The film has a great cast of M.G. Ramachandran, B.S. Saroja, P.S. Veerappa.
...
Vaayai Moodi Pesavum is an Indian Bilingual film shot simultaneously in Malayalam and Tamil. Balaji Mohan Balaji Mohan is a director by profession. He is fa >> Read More... directed this 2014 film. The plot is about the people of Panimalai hill station who are in serious trouble as the government announced a ban on speaking due to "dumb flu," which spreads due to speaking. The Malayalam version is Samsaaram Aarogyathinu Haanikaram. The film has Dulquer Salman and Nazriya Nazeem in the lead roles.
10. Marakkar – Lion Of The Arabian Sea
Marakkar – Lion of the Arabian Sea is Action Historical drama directed by Priyadarshan. The movie was shot simultaneously in Malayalam and Tamil and is about the real-life story of Kunjali Marakkar, considered one of India's most significant naval officers. The movie is about the regime by Kunjali Marakkar after they got oppressed by Portuguese rule. The film starts with Mohanlal in the lead role.