Movies are always a great way to relieve our minds from reality. From soft-spoken to gore and horror, movies always keep us entertained. Malayalam cinema always made its way to the film industry with different genres of movies. So here is a compilation of the Top 10 Feel Good Malayalam movies with unique stories.
1. Kumbalangi Nights (2019) 
Kumbalangi Nights is a 2019 movie that portrays the story of four siblings – Saji, Bobby, Frankie, and Bonny stray in a small village in Kumbalangi. The movie leads us to a feeling of home with the script written by Shyam Pushkaran. The movie breakdowns patriarchy and empowers womanhood in the most beautiful way possible. The most beautiful fact about this movie is that there is no single protagonist in it, each sibling has their hardships and shows us how they overcome them together, mainly as a family. This movie was a hit when it was released. This movie will feed your soul with happiness and contempt.
...
Anwar Rasheed's Ustad Hotel is one of the best feel-good movies to be watched. This is the story of a young man Faizi and his passion for cooking but snatched away by his father due to his vision of his son being a good businessman instead of a culinary chef. Later the movie shows how he and his grandfather bonded since his father left him with his grandfather for the sake of his passion. This movie also portrays how misogyny and patriarchy still stood even in well-educated people.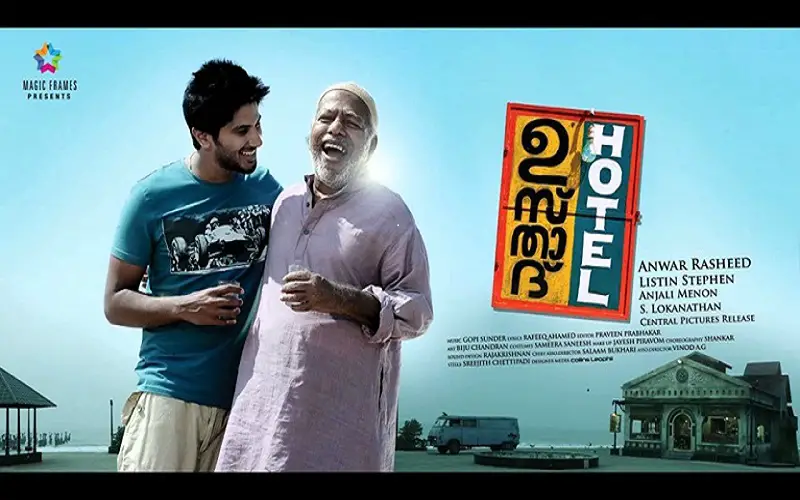 3. #Home
#Home is a 2021 Malayalam that revolves around Oliver Twist and his family. The director, Rojin Thomas Rojin Thomas is an Indian director who predominant >> Read More... did not fail to amuse us with his work since this movie did bring many families together. It shows how Antony Oliver Twist, Oliver Twist's eldest son, and his bond go from nonexistent to the strongest ever. The protagonist is shown as a father who has everything, yet he feels lonely. This movie is sure to make you feel warm on the inside.
...
4. Godha (2017)           
Directed by Basil Joseph The Malayalam actor and director Basil Joseph was >> Read More... , Godha features Aditi, a female wrestler wanting to wrestle her way out of her problems. Dasan, the protagonist helps her through it unintentionally and hence attains a bond with him as well as his family. This movie has a lot of easy-affecting comedy as well as a good storyline which made it a success when it was released.
...
5. Koode (2018)​
Koode is a romantic drama that features 2 siblings, Jennifer and Joshua, the movie can be touching yet on point about lost relationships and losing meanings. After his sister's demise, Joshua comes back home and finds peace within their home and their favourite memories, this movie can be also viewed as a family entertainer, and it showcases the importance of little things in life. 
...
6. Romancham (2023)
Romancham is a comedy thriller that revolves around 7 guys living in Bangalore and them going through different phases of their life. This movie, being inspired by real-life incidents makes it a very enjoyable film. It was strictly one of the best movies made in 2023 due to its simple humour and simplicity since it can also be relatable to others on some level. 
...
7. Njandukalude Naatil Oridavela (2017)
Njandugalude Naatil Oridavela is a family entertainer who features Sheela, a teacher with a dysfunctional family who later finds out she has cancer. The movie showcases how her children, and her husband supports her through it all as well as how they start to change after knowing about her situation. This Drama features content comedy and keeps the viewer entertained.
...
Maheshinte Prathikaram is a suspense comedy movie that features Mahesh, a photographer who is all about love but gets heartbroken by the girl he loves. He later gets into a fight and wants to seek revenge. This movie also showcases his bond with his father and how expressive he is. The dialogue laced with humour in the Kattapana dialect is a delight for the viewers. Shyam Pushkaran needs a hat off for making the script and dialogues so refreshing. The movie is very thoughtfully made with an incredibly fun motive.
...
9. Charlie (2015)
Charlie is a Romantic Drama by Martin Prakkat Martin Prakkat is a movie director who works in th >> Read More... . This movie revolves around Tessa's life and how it has been portrayed will blow your mind. This movie is made in a way of storytelling, hence making this movie a big success. The storyline contains many other short stories which makes the movie even more interesting. The movie is suspenseful and there are many twists and turns throughout the movie. This movie makes the viewers feel like they are in a trance.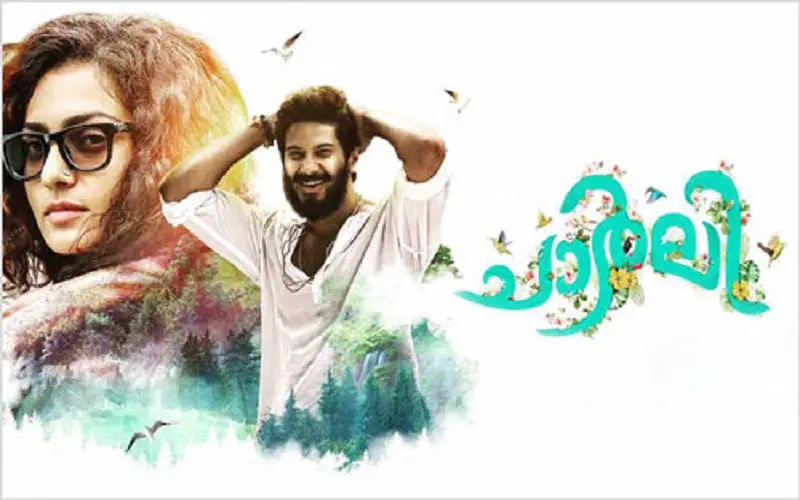 10. Jaya Jaya Jaya Jaya Hey (2022)
Jaya Jaya Jaya Jaya Hey is a romantic comedy by Basil Joseph which features Jaya, a girl from a very conservative household who was forced to marry. The movie goes through her childhood which was filled with intense gender discrimination. It is a very moving film as it still is the condition of many of the women in places. Even with an abusive husband, Jaya starts to fight the gender norms. After many hardships, she does succeed in it. This movie portrays serious happenings in such a simple manner that it is very plausible for viewers to digest.