Have you heard that age is just a number?! Of course, you have! And when it comes to love, there is nothing in the world that doesn't justify it. Though, it marriages with elder wives still stand out it also proves to be an excellent example of the beautiful bond of love between the couple.
Here is a list of top 10 Bollywood couples where the wife is elder to the hubby!
1) Aishwarya Rai Bachchan Aishwarya Rai Bachchan is a popular Indian actress >> Read More... and Abhishek Bachchan Abhishek Bachchan, or Abhishek Srivastava, is a ve >> Read More...
...
Bollywood has always set new standards for marriage! And Abhishek and Aishwarya are one of them! The couple tied the knot on 20th April in the year 2007. Aishwarya Rai Bachchan is two years elder to her husband, Abhishek Bachchan. But does it show! No, I bet. There were a lot of speculations around the marriage of this amazing couple, but they proved everything wrong and decided to live together, forever.
2) Zarina Wahab Zarina Wahab is a veteran and well-experienced Ind >> Read More... and Aditya Pancholi Aditya Pancholi is one of the well known actors o >> Read More...
...
This power couple of Bollywood has been married for almost three decades now! The couple believes that it is love between the couple that counts not anything else. Not even their age difference! It is quite shocking to know that Zarina Wahab is six years elder to her husband! Despite all of that they have been able to keep their love alive all this while!
...
3) Parmeet Sethi Parmeet Sethi came to limelight as Kuljeet in the >> Read More... and Archana Puran Singh Archana Puran Singh is an Indian TV artist and pre >> Read More...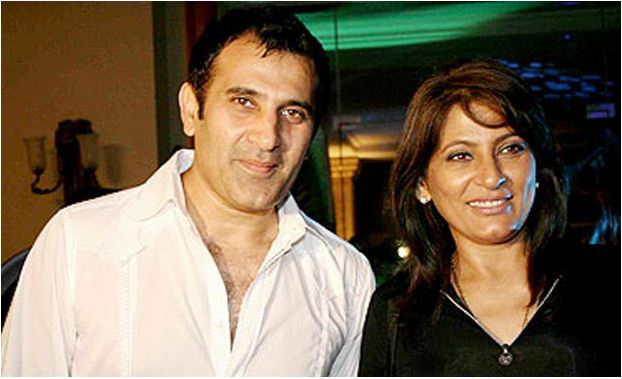 Archana believes that just marrying in an age group doesn't guarantee a successful marriage. And this is a fact! Maybe she has formed this opinion after her failed marriage, but soon she found Parmeet and their love blossomed! Parmeet is a whole of 7 years younger to Archana and the couple is still crazy about one another and it is already been more than 20 years!
...
4) Kunal Khemu Kunal Khemu is an Indian actor who was involved wi >> Read More... and Soha Ali Khan Soha Ali Khan was born into a royal family. She is >> Read More...
...
The age factor has never really the mattered to the Royal people of Bollywood too! Be it marrying Amrita Singh Amrita Singh is an Indian film and TV actress. She >> Read More... or Soha marrying Kunal! Their love blossomed when they were co-stars in a movie named 'Dhoondte Reh Jaaoge.' Ever since then both of them have been together, always. Soha is five years elder to her husband, Kunal Khemu. This age gap couldn't keep them apart. They tied the knot on 25th of January in the year 2015.
5) Farah Khan Farah Khan is an Indian film actress, producer, di >> Read More... and Shirish Kunder Shirish Kunder is an Indian Film producer, directo >> Read More...
...
When it comes to movies, her films are sure one of its kind. Even when it comes to her marriage, it is one of a kind too! The couple is blessed with triplets, two daughters, and a son. But, their story isn't as simple as it seems. They fell in love after they worked together for 'Main Hoon Naa'. Farah is eight years elder to Shirish! That's a lot! And also both of them do not belong to the same religion. So, did they give up fighting for their love? No! And no one should. They surely have set new standards for marriage not only in Bollywood but the world as a whole.
...
6) Farhan Akhtar One of the most recognized young director of India >> Read More... and Bhabani Akhtar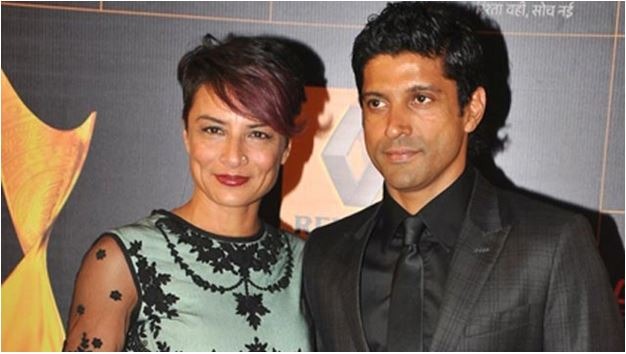 This amazing couple has decided to part ways but their love story is indeed beautiful and inspiring. They met when Farhan was prepping for ' Dil Chahta Hai Click to look into! >> Read More... '. Adhuna is six years older to him, but that was never a problem for them!
7) Arjun Rampal Amit Rampal is an Indian Actor, Host, Producer and >> Read More... and Mehr Jesia Mehr Jesia also called Mehr Jesia Rampal is an Ind >> Read More...
Mehr Jesia, the former supermodel, is two years elder to her husband, Arjun Rampal but sure this has never caused any problems between the couple! The couple married in the year 1998, and it serves as a proof for the never ending bond of love that they share!
8) Shilpa Shetty A model turned actress, producer, entrepreneur and >> Read More... Kundra and Raj Kundra Raj Kundra, a business magnet from London, United >> Read More...
This couple tied the knot on the 22nd of November in the year 2009. It has been eight years now, and two are still so much in love with each other. Like many other couples listed above, they do not have a huge age gap. Raj Kundra is just three years younger to Shilpa Shetty, and this has again never been a problem!
9) Bipasha Basu Bipasha Basu, born in January 7,1979 in Delhi, is >> Read More... and Karan Singh Grover Karan Singh Grover is a famous Indian actor who is >> Read More...
Amongst all the above- mentioned couples, these two are earliest in the marriage. These two got married recently on the 30th of April in 2016 and have been in love ever since. They have termed their madness for each other as 'Monkey Love,' and they are spreading it everywhere!  Karan is four years younger to Bipasha, and the two still enjoy their monkey love!
10) Saif Ali Khan and Amrita Singh
Though these two aren't together now, their marriage was sure one of a kind! Amrita Singh was a big name in Bollywood when she decided to marry a very young Saif Ali Khan. At the time of marriage, Amrita was 33 and Saif was only 21! Yes, they had a huge age gap of 12 long years! But did that stop them from marrying one another? No!