Every industry, every field is fickle. It is hard to get a job, harder to impress your boss and hardest to stay good at your job. Even in Bollywood, people already find it hard to get a film or daily soap where they can act, but then it is even harder to do it well and hardest to find more work. Especially for the child actors, who appear in a film or a serial, are loved to bits by the audience, but then are lost into the oblivion as the casting directors always want newer faces, or the child actors need to focus more on their studies. So they move away from the camera's glare and then are lost forever, unless they get another chance on the screen after they grow up into adults. This is a list of 20 actors who had once been in our hearts and screens, but are now lost, and nowhere to be seen.
The child who played a very significant role in the 1983 hit film ' Masoom', followed by 'Sultanat' and ' Karma', started his adult career with 'Aa Gale Lag Ja'. This movie was followed by a few movies until his last movie, Pyaar Impossible, in 2010. He has directed two movies, Roadside Romeo and Pyaar Impossible and has a National Award for direction under his belt. However, he has not appeared on the big screen since the last six years, and a little research shows that he is now a part of Dharma Productions as its creative head.
2. Ayesha Kapur
She is rightly the youngest person to have won an IIFA, and a Zee Cine Award. She is the second youngest actress to have won a Filmfare award, after Darsheel Safary. She is the little girl who played the younger version of Rani Mukerji in Sanjay Leela Bhansali 's ' Black', that also starred Amitabh Bachchan.
This young actor has not appeared on the screen for the last six years, and his last role was in Deepika Padukone and Imran Khan 's Break Ke Baad. He debuted in, and is remembered most for his role in ' Kuch Kuch Hota Hai' as a silent Sardaar kid because of how cute he was in the film, even though he has proved to be a brilliant actor.
The child who played Nimboli, Anandi's daughter in Balika Vadhu had done a brilliant job in keeping the audience hooked. She gave them the exact melodrama for which Indian television is so famous, but has disappeared despite having enjoyed so much popularity for so long.
The suite Life of Zack And Cody was a much-loved show, even in India. Its Indian version was called The Suite Life Of Karan And Kabir. The child actress played the role of ' Max' in this series, which did well but could obviously not be as successful as the Hollywood version of the show.
6. Namit Shah
Playing one of the twins, Kabir, in The Suite Life Of Zack And Cody, Namit Shah did a great job as Kabir, and the show ran for quite a while. He was then seen in many television shows like Fear Files and has been seen as the younger version of a lot of actors in movies, the last being Sidharth Malhotra 's younger version in Hasee Toh Phasee.
The actress was a household name in her childhood. Everyone knew of the little girl in Karishma Kaa Karishma, and Preity Zinta 's sister in Kal Ho Naa Ho. She even appeared in the show Son Pari for a while, and acted in a few more movies, before completely disappearing from Bollywood and television.
The child who played Jhanak Shukla's brother in Karishma Kaa Karishma also became a household name as the show's popularity soared. He also acted in movies as a child actor, appearing in movies alongside the likes of Suniel Shetty. However, in the past few years, the actor has not been seen on screen.
9. Athit Naik
The child actor is doing great things in cinematography today but was once among the few sought after child actors. He started acting at the age of six, when there were not as many child actors in the industry. He did 2 sitcoms, 7 Bollywood films and over 172 advertising campaigns. But after reaching the age of 17, his focus shifted towards film-making and photography and he is perpetually growing in the field, in Hollywood!
10. Jibraan Khan
Known more than anything else for his role in ' Kabhi Kushi Kabhie Gham' as Shah Rukh Khan 's son, the child actor today works as the chief instructor in his father's dance academy in Mumbai, and has not as yet turned towards Bollywood. In his younger days, he had acted in movies like ' Rishtey' and 'Kyukii..Main Jhooth Nahi Bolta', including some television commercials.
11. Ahsaas Channa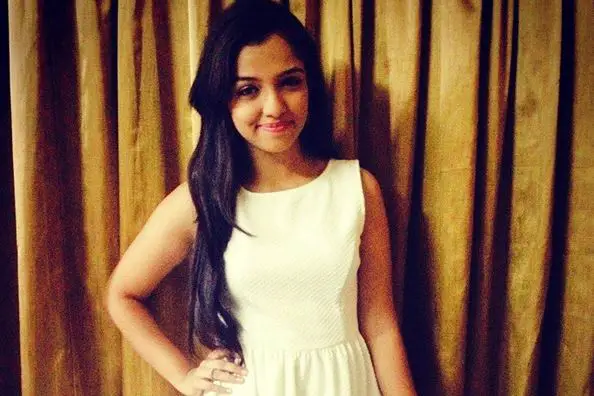 The child actress had remained active until last year, when she was seen in the television show ' Gangaa'. She has otherwise acted in various daily soaps and movies like ' Phoonk', and 'Phoonk 2'. She had debuted in the movies in 2004 with 'Vaastu Shastra'.
12. Darsheel Safary
The child actor is not forgotten, he never can be forgotten after the kind of performance he gave for Taare Zameen Par, but he has chosen to focus more on his studies than on Bollywood. He had done a total of four films, all of which had deep, heart touching themes and unparalleled performance by Darsheel, and had even participated as a contestant in Jhalak Dikhlaja.
13. Tanvi Hegde
I doubt it is possible for anyone to forget our beloved Frooti from Son Pari. She appeared in few more similar shows, innumerable commercial advertisements and quite a few movies too. Her last Hindi film was Chal Chalein, in 2009, after which she has not been seen in Bollywood.
14. Benazir Shaikh
This child actress' two most well-known ventures are ' Agadam Bagdam Tigdam' in 2007 and the film ' Mere Dad Ki Maruti' in 2013. As the gap in the years suggests, the actress had grown up quite a bit when she acted in the movie and has not had any ventures in her bag since the movie.
15. Parth Muni
His character in Agadam Bagdam Tigdam was Benazir's character's brother. Although the chubby kid has now grown up a lot since we last saw him, he still remains to do wonders on the screen.
16. Richa Bhadra
The actress has almost entirely done only comic roles, and is best known for her roles in Baa Bahu Aur Baby, and as Chakki in ' Khichdi'. She played in these the role of the more mature daughter and was highly praised for these roles. She has also acted in the show Mrs. Tendulakr, but it has been quite a while since the show aired and it was the last that anybody saw of the actress.
17. Yash Mittal
He was Richa Bhadra's character's cousin in the show Khichdi and was a household name, and his catchphrase, "Bade log, Bade log" was also considered iconic. As an acknowledgement of his hard work and brilliance as an actor, he was awarded with an Indian Telly Award.
18. Chinky Jaiswal
The child actress was a part of the oldest and longest daily soap that most of us can recall, 'Kyuki Saas Bhi Kabhi Bahu Thi'. She went on to take up many other projects (like Durgesh Nandini, Jassi Jaissi Koi Nahin and Dharti Ka Veer Yodha Prithviraj Chauhan) and movies, like Toonpur Ka Superhero, alongside Ajay Devgan and Kajol Devgan.
19. Juanna Sanghvi
She is perhaps the youngest and the most loved little wonder on this list. She was seen in Heyy Babyy that starred Vidya Balan, Akshay Kumar, Riteish Deshmukh and Fardeen Khan, where she was the infant child of Akshay Kumar and Vidya Balan. Her incredibly cute, dimpled smile pulled more people to the theater than the star power of all the stars combined, but the actress is now approximately ten years old and has not been seen on television or on the silver screen since Heyy Babyy.
20. Dhriti Bhatia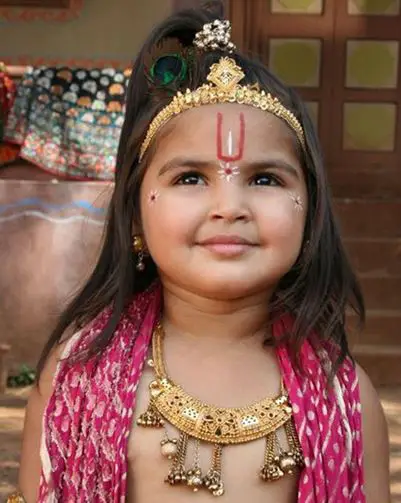 The little girl essayed the role of Krishna on the Colors TV show 'Jai Shree Krishna'. It was mesmerizing and shocking to see a child so little mouth such difficult dialogues. However, the child was spared the misery of having to deliver those dialogues as they were previously dubbed.