What we see on television is supposed to be a reflection of what we see in our daily life. It is supposed to have reality mixed with some drama, emotion, intensity, laughter and a whole lot of entertainment. However, many television shows, in their quest to present all these other qualities, forget to add the most important part, which is reality. The shows are frequently concerned with extremely rich families and their struggles, which are rarely realistic. In order to correct this flaw, many shows have now chosen to have small towns as their setting, so that more people can connect to them, and see their lives reflected in them. The following are 20 such shows, which have chosen to move away from metropolitan cities and have small towns as their setting.
1. ' Bhabi Ji Ghar Par Hain 'Bhabi Ji Ghar Par Hai!' is a comedy-centr >> Read More... '
...
Set in the streets of Kanpur, this show hits home with a lot of people. The comedy is rarely vulgar and the viewership is high. People love the concept and the characters have become iconic, along with their dialogues. The show had been a hit from the very beginning, and despite the minor glitch with one of the main characters, it has remained to be viewers' favourite.
2. ' Gangaa Gangaa is an Indian soap opera drama created by Sp >> Read More... '
...
The show is set in the holy city of Banaras, and it fits, since it follows the story of a woman called Gangaa, who lives in Banaras and the river Ganga too flows from Banaras. It is an important show as it deals with many issues at once, like child marriage, widowhood remarriage, women empowerment, education, self-respect and the list goes on.
3. ' Ek Tha Raja Ek Thi Rani Season 2 Ek Tha Raja Ek Thi Rani Season two is the continua >> Read More... '
...
A mythological show, the show is set in Amerkot and deals with a mythological story of a mythological royal family. After the end of the sequence with the first generation, with the likes of Drashti Dhami Drashti Dhami is a Bollywood model and television >> Read More... as the lead, the show has now shifted its focus on the second generation, which depicts a post- independence era.
4. ''
...
The show focuses on the life of Akshara and her family, who live in Udaipur. The show has been running for quite a while now and does not seem to have any plans to end any time soon. It is her journey from a young girl to a married woman who is first a housewife, then starts to contribute in the family business, then becomes a mother and will soon be becoming a mother-in-law.
...
5. ' Diya Aur Baati Hum Diya Aur Baati Hum is an Indian romance, drama TV >> Read More... '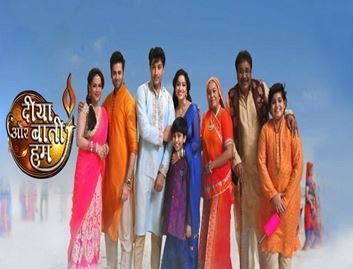 ...
The story was empowering in every sense of the word, when it started with a girl who dreams of becoming an IPS officer and soon fulfills the dream with her husband always backing her up. Set in Pushkar, the show has finally ended after having gone on for quite a few years, with the death of Sandhya, the lead character. The show had been suffering from low TRPs for a while now due to the constant twists and turns that failed to impress the audience.
6. ' Tere Sheher Mein Tere Sheher Mai is Indian drama-based televisions >> Read More... '
...
Another show that unfolds on the banks of Varanasi, Tere Sheher Mein was a story about a family which loses their father and their wealth, all in a matter of days and is forced to move to Varanasi from Paris, where the girls gradually settle down and find love.
7. ' Mere Angne Mein Mere Angne Mein is an Indian comedy-drama TV serie >> Read More... '
The show is set in Mughalsarai, and deals with the problems that generation gap creates. There are also other issues that arise because the family is headed by a matriarch who is iron-fisted and wants to have complete control in the households, including that of the money that comes in. However, her grand daughter-in-law believes she has the right to keep some of her salary to herself, and so the problems arise.
8. ' Saraswatichandra Click to look into! >> Read More... '
Set in the village of Ratnagiri, Saraswatichandra became a rage in all corners of the globe, and the actors gained recognition for their work and chemistry, by their viewers. The show started out as an inspiration from a novel by the name Saraswatichandra, by Govardhanram Tripathi and ended after 444 successful episodes.
9. 'Ek Veer Ki Ardaas… Veera'
Punjab, the favourite haunt of show makers after Jaipur, is where this serial is located. Pritampura, a small town sees the ups and downs in the life of a brother who decides to accept his half-sister and brings her up as though she were his child. Then follows a tale of love and sacrifice that continues until both brother and sister live happily with their respective spouses.
10. 'Sapna Babul Ka…Bidaai'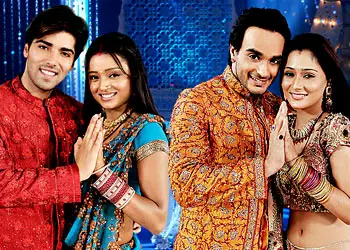 Set in Agra, the show explores the social implications of skin color in our country, with two sisters, one of whom is of a fairer complexion and the other of a darker complexion. How they overcome the limitations that the society binds them in and find love, while relentlessly supporting each other, constructs the rest of the story.
11. ''
The show ran for a total of 8 years on television, and it started Colors TV's regime of airing shows relating to social causes. Set in Rajasthan, the show deals with the issue of child marriage, empowerment of the widows, and follows Anandi as she finds her own place in the society after divorcing her cheating husband and finding love again in a much better man.
12. ' Badho Bahu Badho Bahu is a new television drama which airs on >> Read More... '
Set in the backdrop of Haryana, the show seems to be somewhat similar to Ayushmann Khurrana This Vicky donor worked as radio jockey, Video joc >> Read More... 's Dum Laga Ke Haisha, and will perhaps deal with the concept of appearance. The show seems to depict that beauty is beyond the weight of a person, and that love comes in all shapes and sizes. It will also mark Prince Narula Prince Narula is a famous Television celebrity and >> Read More... , who has until now been called the reality king, debuting as an actor in a daily soap.
13. ' Waaris Waaris is an Indian television drama series on Hin >> Read More... '
In the streets of Punjab, we see the need for the practice of Bacha posh, where a family without sons picks one of their daughters to behave like a boy so that the children can live freely, without the social stigmas attached to not having a son in the family. This practice is more prominent in countries like Afghanistan and Pakistan.
14. ' Naagin Inspired by supernatural powers and incidents Ekta >> Read More... '
A show like this could not possibly be based in a metropolitan city. Set in a remote town somewhere in Banswara, the show revolves around shape-shifting snakes and became one of the most popular shows ever on Indian television, with fans all over the world. The actors gained more popularity than they could handle, and the male lead, Arjun Bijlani Arjun Bijlani is an Indian Television Actor. Arjun >> Read More... , got a chance to reboot his career, and it took off way better than it did the previous time.
15. ' Udaan Udaan is a Hindi Daily series which aired on 18th >> Read More... '
Based in a small village of Azadganj, the show is produced by Mahesh Bhatt Filmmaker Mahesh Bhatt created a niche for himself >> Read More... , and is based on one of his unreleased movies of the same name. The show touched on the topics of bonded labour, freedom and the spirit to go in life.
16. ' Krishnadasi Krishnadasi is a Tamil television serial. This Tel >> Read More... '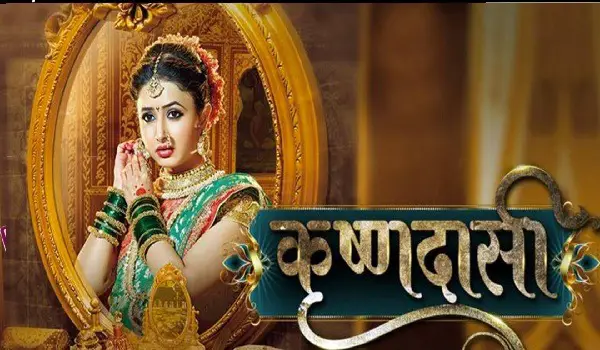 Set in the village of Krishanvati, the show focuses on family rivalry and mystery, along with drama, with and Sana Amin Sheikh Sana Amin Sheikh born on August 10, 1989 is an In >> Read More... in the lead roles. The show is soon set to go off air, having produced its fair share of controversies, like when Muslims fired up at Sana for wearing Sindoor, which is a Hindu accessory.
17. 'Kasam Tere Pyaar Ki'
Based in Punjab, the show deals with the drama of rebirth, plastic surgery, and everything else that has been used over the centuries to make a show reach the top of the TRP chart. As it is easy to guess, the show belongs to Ekta Kapoor Ekta Kapoor; a legendry producer in Indian TV and >> Read More... , who has left no stone unturned to make the show reach the masses, including introducing a new lead through rebirth, then burning her face in a fire and introducing the actress who had initially played the female lead as the new face of the lead after plastic surgery. Confusing? Well that's Ekta Kapoor for you!
18. ''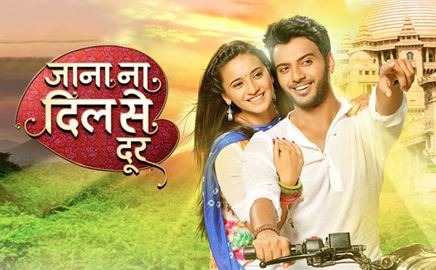 Set in Ajmer, the show features two people from distinct backgrounds who change each other's lives forever as they fall in love. The show depicts a powerful love that changes and empowers, with the two leads constantly encouraging each other to fight their individual and collective battles. Although they face objections, they try their best to overcome them.
19. ' Suhani Si Ek Ladki Suhani Si Ek Ladki is a story about two best frien >> Read More... '
Another show that focuses on the complexities that arise for a woman with a darker complexion in India; this show focuses on breaking friendships, relationships, and familial bonds, all of which are trivialized to the extent of being influenced by well-meaning woman's skin colour.
20. ' Ek Rishta Saajhedari Ka Ek Rishta Saajhedari Ka is an Indian soap opera wh >> Read More... '
The show is also set in Rajasthan but deals with a topic that hits home with a lot of Indians. The show focuses on arranged marriages and its after effects, depicting how two people meet through their families, bond with each other's families and fall in love. The sensitivity of the issue has made it a hit despite it not being very old. It also stars Kinshuk Vaidya Kinshuk Vaidya, is an Indian TV actor best known f >> Read More... , who is a popular face among the Indian audience, having appeared in the popular kids show Shaka Laka Boom Boom.