Kollywood fans are people who are very active on Twitter. Twitter is a way of expressing their power and dominance. When it comes to doing a deed, they show the numbers and make a twitter trending in a jiffy. Fans rule when it comes to the Twitter kingdom. Here are the top trending moments.
1. #ThalaAjithBdayGalaCDP
...
May 1, labor's day or not, it is a celebration day for Ajith Kumar Ajith Kumar is a prominent Tamil film actor, model >> Read More... fans. They go to any extent to show their love for him. This time, they had sought to put up a common display picture in their twitter accounts, thus showing their integrity. It is a powerful feeling seeing so many fans for Ajith wanting to do good deeds on his birthday. Not just fans but celebrities as well wish him on Twitter, adding to the already soaring numbers.
2. #HBDTHALAPATHY Vijay As they always say, "it runs in the blood", the sa >> Read More...
...
There are two sides to a coin, so does the friendship between 'Vijay' and Ajith. This theory translates to their fans as well. On Vijay's birthday, 22nd June, this hashtag became the trending in South India. With his massive fanbase dominating the Twitter screens, they have made their idol's birthday with a big hit.
3. #Bigil
...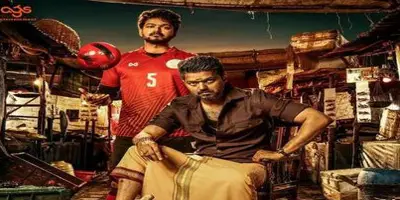 'Bigil,' the movie directed by Atlee Kumar Atlee Kumar is a movie director and screenwriter f >> Read More... , broke the records on twitter with a shattering top trending moment. It is the only Indian movie to make it in the list of most tweeted. This tweet bagged the 6th position in most tweeted at the time with #1 tweet as LokShabhaElections2019. It even surpassed the #AvengersEndGame.
4. #Hinditheriyadhupoda
...
Though this hashtag was created against the Centre's compulsory implementation of the Hindi language, it did not leave the Tamil celebrities' eyesight. They were sporting a T-shirt that says the words, "Hindi Theriyadhu Poda" and took a funny toll on it by adding pictures of Bharathiyar and Thiruvalluvar. Yuvan Shankar Raja Yuvan Shankar Raja is the popular music composer, >> Read More... , Udhayanidhi Stalin Udhayanidhi Stalin is considered to be a mammoth f >> Read More... , Shanthanu Bhagyaraj Having a filmy background, Shanthanu Bhagyaraj is >> Read More... , and his wife, VJ Keerthi VJ Keerthi is the daughter of a popular choreograp >> Read More... , were all a part of this movement.
...
5. #PrayForNesamani
...
This hashtag is a funny troll started by Tamil fans. It involved mocking the whole of India. Someone had tweeted about the character played by '' in the movie Friends, describing the one scene in which a hammer falls on him, the contractor's head. This post was confused by all the people who haven't seen the movie, as they mistook it for a real incident. Soon, all the Kollywood fans started tweeting the same, funnily sharing their prayers for the speedy recovery of Nesamani.
6. #VijaytheFaceOfKollywood
...
Vijay's upcoming movie 'Master,' is the most awaited among all Kollywood fans. He plays the role of a college professor, starring alongside Malavika Mohanan Malavika Mohanan was born in Payyannur, located in >> Read More... . The tweet broke the record with nearly two million tweets on the release of the first look. The poster was a great hit, displaying Vijay and Vijay Sethupathi face to face.
7. #suchileaks
Defaming or real claims, nobody knows. Singer ' Suchitra Suchitra is a renowned singer, who has sung popula >> Read More... ' has released pictures and videos of many celebrities and their private moments, parties and tagged them. These celebrities include ' Dhanush This lanky superstar Dhanush is an actor from Tami >> Read More... ,' Anirudh Ravichander The name Anirudh does not need any introduction do >> Read More... , Andrea Jeremiah It is sometimes fascinating to read about how film >> Read More... , and many more. Later, her husband, Karthik Kumar Karthik Kumar, a very talented well educated good >> Read More... , released a statement saying that Suchithra was not in her best state of mind. She had been going through mental stress, owing to their problematic marriage. Later, the tweets were deleted from her account.
8. #SriReddyleaks
Sri Reddy Mallidi Sri Reddy Mallidi, known as Sri Reddy, is an India >> Read More... is a Telugu actress who became the talk of the Twitter town because of her interviews. She claimed that she was a victim of sexual abuse and how many renowned celebrities in the industry were perverts. This tweet was receptive to many controversial statements. But, in the end, she has voiced out openly against many such celebrities.
9. #metoo
The world's greatest revolution is the MeToo Movement, solely created by women, who finally dared to share their incidents as victims of sexual harassment of any kind. In Kollywood, Chinmayi Sripaada She is an Indian who also do playback singing and >> Read More... was the voice of the movement. She had boldly accused, nominally, the lyricist, ' Vairamuthu Vairamuthu is a very famous Tamil writer, poet, an >> Read More... ,' in terms of sexual abuse. She had received many threats regarding the issue, all of which she has faced single-handedly and publicly. She is still the charismatic soul, voicing out for fellow women everywhere.
10. # Oviya Jaya TV is the most popular and loved Tamil Entert >> Read More... Army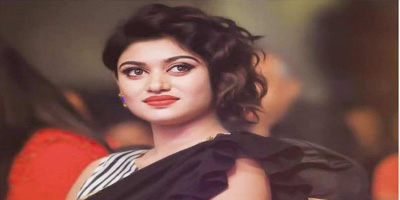 This hashtag was the most trending during the first season of Bigg Boss Tamil. When 'Oviya' was cornered by all the people in the house, nobody was there to wipe her tears. The whole world watched the injustice that was happening in the house and was enraged. They set out to twitter, gathering like-minded people. Thus the Oviya Army was born. Many celebrities like Sripriya Sethupathi Sripriya is a south Indian cine actress who also >> Read More... and ' Sathish Sathish is a talented and veteran Tamil actor who >> Read More... ' were also proud soldiers of this army.