Anyone who knows about Kollywood can't just be unaware of "The Universal Hero". Starting from Kalaththur Kannamma as a cute little kid featuring his innocent face in the song "Ammavum Neeyae Appavum Neeyae", till his one and only ad flick for Pothys, he has given a gradually upward dedication and his passion has never exhausted. And he has added another feather to his crown with the achievement of French Government's Chevalier Award and he is just the second Tamizh actor after Late ' Sivaji Ganesan The Honorable Mr. Ganesan was the second son in hi >> Read More... ' to receive it. We all know Kamal deserves it. But how far...?? What is so special in him? Or maybe we can ask what the varieties of his speciality are. So, here comes the answer to it. Kamal Haasan Kamal Haasan is the most versatile actor that Indi >> Read More... is a multifaceted genius. He is an actor, a writer, a prominent reader, singer, dancer etc. Concentrating on his acting skills we can usually find uniqueness in each character he takes up.
1. A Perfect Family Man
...
The remake of the movie ' Drishyam Click to look into! >> Read More... ' from Malayalam to Tamizh as ' Papanasam Click to look into! >> Read More... ' gave Kamal Haasan a re-appearance as a father after his movie 'Mahanadhi'. Though it was a remake, the lifeline of any movie lies in the hands of the actors. And in that case, its more difficult in a remake to bring the same liveliness. The protagonist part in this movie is far from just performing stunts or having a duet with his girlfriend or maybe robbing millions and serving the poor. It is the role of a responsible family man. More exact, a middle class family leader with two daughters in a little town called Papanasam where people can easily be the victims of gossiping and any humiliation leads to an obituary. In that case, he uses his knowledge from all the movies he has watched and the efforts taken by him to keep his family away from a case of murder brings success to him. Expressing the cleverness in a village man needs careful handling. An exaggeration will not work for the character he has taken up. Especially, his untroubled innocent look in reaction to the shocking turn of the police officials towards him is an extraordinary hit.
2. The Joker
...
' Kalyanaraman Click to look into! >> Read More... ' cannot be forgotten at least for his famous dental artistry. A mentally disturbed Kamal Haasan with all his funny acts is the laughter factor of the movie. Especially, his alterations and actions in the "Kadhal Vanduruchu" song to impress ' Sridevi Sridevi is an Indian an actress renowned for her w >> Read More... ', he will be on the verge of stupidity. But the truth is, his funny acts doesn't stop with his death in this movie. It continues in the second part "Japanil Kalyanaraman" through his sole. Besides this, his role as "Chaplin Chellappa" in Punnagai Mannan movie is just a Kollywood replica of the renowned Charlie Chaplin Charles Chaplin popularly known as Charlie Chaplin >> Read More... .
3. The Superwoman
...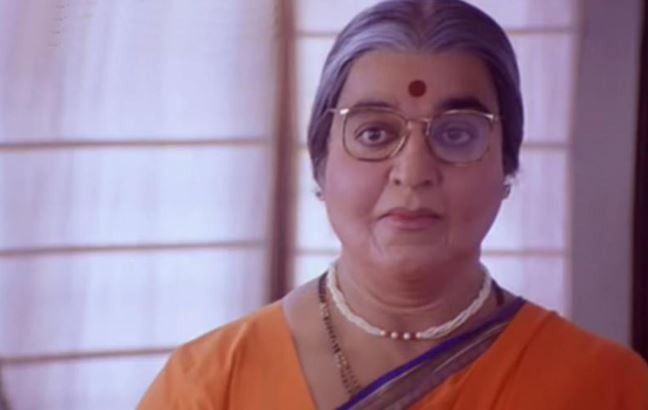 Heroes are always looked up to be supermen. But Kamal took up the image of a superwoman in "Avvai Shanmugi". Such a unique performance where he manages to get the real body language of a woman and more surprisingly the facial expressions, which are incredibly tough for a man to express. The cute little hesitations when a man approaches in an unusual manner. The reaction to the hint of proposals by Gemini Ganesan Born in 1920, Gemini Ganesan, originally known as >> Read More... . All these bring out the real woman in Kamal. And the market stunts and the climax bike rides are the superwoman visual treats which definitely would have instilled a flavor of self-confidence and pride in all women, especially, the elderly women.
4. The Real Actor
...
Quite a good oxymoron is the title. But Kamal made it a personification in his movie " Uttama Villain Click to look into! >> Read More... " in which his role itself is his real. The Incredible Actor. A new storyline on an old base called the cancer. His pain and sorrow of cancer inspires him to put the last of his energy and efforts to make his audience laugh instead of mourn during his death, which a real actor wishes to do.. More exact... A real artist craves to do. Performing as a stage play artist, taking up the characters of Hindu Mythology, he has put a memo in all our minds that there is a traditional stage play art that still exists, but in the verge of extinction. An actor acting as an actor in a movie inside a movie definitely needs a shade of falsehood for the real self, which is definitely not effortless. And there is the hardworking hero.
...
5. The Incredible Lover
...
Love itself is incredible. What could be an incredible love then? It's Kamal Haasan's love on Abirami as ' Guna Guna is a popular stage name for Durai Guna. He is >> Read More... ' and Gopalakrishnan's love on Mayilu in " 16 Vayathinile Click to look into! >> Read More... ". An insane person who owes his true self and sanity completely to unconditional love. Love is a clearly confusing feeling. A person with it can be the reason for world peace and also a World War. So, Kamal in and as 'Guna' has been the peace ambassador and the softie to his reality turned dream girl Abirami @ ' Rohini Rohini is a multi-talented South Indian actress, d >> Read More... '. But he is the most violent animal when it comes to hurting her and their separation. The energy that stimulates within him at the shout of the dialogue "Manithar Unarnthukolla Ithu Manithar Kaathal Alla... Athayum Thaandi Punithamanathu". Even those echoes would have got goose bumps. In the case of "16 Vayathinile", he is almost the slave to his lover Mayilu (Sridevi). But his natural fear is transformed to a wrestling with her inspiration and when it is something for her. The life in both the variations in both the movies comes only by paying the soul.
6. The Deadly Villain
...
Introducing a hero as a villain will not be much accepted in Kollywood. But Kamal made it remarkable in his movie 'Dasavatharam'. With his never giving up chase and merciless killings, Christian Fletzer has been a threat not only to Govind but also to every Tom and Dick who watched the movie. Though the hero did not concentrate much on romance part while he was busy to save the world, our villain Romeo covered up the disappointment with his romance with 'Mallika Sherawat'. Sadly, he will have to kill his romantic partner to clear up his way. But, that is exactly where he proved his role. Of course, his introduction on the copter was a stunning entry. The posture of him beneath the rotating blades.... Didn't that give you goose bumps?
7. The Serial Killer
Every person has a history of years equal to his/her age. And in that history, any incident may change anyone as anything. That's what has happened to Kamal Haasan in " Sigappu Rojakkal Click to look into! >> Read More... " movie. With a dark secret in him, preying on innocent women and killing them has become an outlet for his anger. At the same time, the grave yard of those women becoming a rose garden may indicate to the pain hidden heart of Kamal, which might probably have a soft corner. Or maybe, the blood red thirst turned into a beauty like how, ' Dileep Dileep was born in Kerala as Gopalakrishnan Padman >> Read More... ' sees it. And, the rage of a serial killer after getting caught is uncontrollable. The mixed emotions can only beg for Kamal's help to express them in this movie.
8. The Divine Beast
This is exactly how our universal hero calls himself in 'Aalavandhan' movie... "Kadavul paathi Mirugam paathi kalanthu seitha kalavai naan..." which means that he is a mixture of God and beast. And this description suits him best in that movie. Out of his dual role, this role is the urge to kill a women. But not a habitual serial killing. It's a delusional killing out of his hallucinations. Under the torturous hands of his stepmother and father in his childhood, he has always longed for his mother's love and that makes the divine part of him. Being a schizophrenia patient, the beast in him unleashes when he sees the hallucination of his stepmother, who has spoiled his entire life and also paid with her death... A murder by Nandu (Kamal Haasan). As the hallucination follows him till now when he meets his twin brother Vijay's fiancé, he again gets into the hunting chase, as she thinks the girl is his stepmother's reincarnation. The beast in him which arouse out of his schizophrenia makes him uncontrollable. And to be not controlled by anyone is not an easy task. Kamal has done the tough one in this movie.
9. The Hindu Fundamentalist 
An atheist acting as a Hindu Fundamentalist is at the height of its irony. But that bears its own fruit. A self-realisation of any person is the best awareness and motivation to shed the negativity. That is exactly the role of Ram. Kamal Haasan in " Hey Ram Click to look into! >> Read More... " turns into a Hindu Fundamentalist after losing his love Aparna, who is sexually assaulted and killed by the Muslims in a religious riot in Bengal. The rage and pain of loss together corrupts his secular mind and pushes him into a violence that gets prepared to shoot at the personification of India's non-violence, Mahatma Gandhi. The absolute hatred towards Muslims is expressed without any embarrassment or hesitation from his side to his Muslim friend, Amjad ( Shah Rukh Khan Shah Rukh Khan or also known as SRK is a prominent >> Read More... ). But finally there is the self-realisation part of him which makes every viewer a follower of non-violence.
10. The Playboy
Kamal need not only be an immense lover to " One One is a Telugu reality game show which airs on Ze >> Read More... " girl... Right..? He can also prove himself as a womaniser. And that is what he need in the " Manmatha Leelai Click to look into! >> Read More... " movie. Playing with the lives of so many women for his own pleasure with his wife's life as an invisible bait. Even married women are into his clasp. Balachander's place for Kamal in this movie has filled everywhere he appears without the slightest gaps. Another movie which shows him in such a way is 'Panchathanthiram', where he is very fond of white women till he meets an Indian counterpart.