The field of Tamil cinema has witnessed the best combination of directors and actors. The chemistry does not work with every director and actor. But some actors and directors have proven that they are exceptions. Every director and actor have dreams of reaching the 100 crore mark in the box-office. Of late, few Tamil movies have managed to reach the heights in box-office collection. The success works out, particularly when an actor with mass appeal teams up with a mega director.
S Shankar and ' Rajinikanth 'Rajinikanth' is the name that is known in >> Read More... ':
The excellent combination that has ever been witnessed in Kollywood is that of director Shankar and Rajinikanth. The successful combination of Shankar and Rajinikanth came out with two box-office hits as Sivaji The Boss and Enthiran.
A R Murugadoss and ' Vijay As they always say, "it runs in the blood", the sa >> Read More... ':
Director AR Murugadoss and actor Vijay follow the trail and have given many hit movies. Within the last few years, the pair has given two hits. Murugadoss and Vijay paired up for the successful movies as Thuppaakki and Kaththi.
K S Ravikumar and Rajinikanth: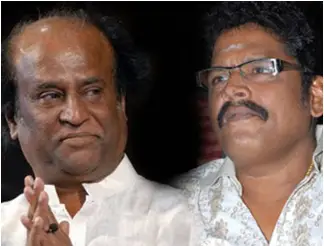 The process of giving a hit movie seems much easier for KS Ravikumar, who has the Midas touch about him. He teamed up with actor Rajinikanth and gave hit movies as Muthu and Padaiyappa.
K. Balachander and Kamal Haasan Kamal Haasan is the most versatile actor that Indi >> Read More... :
An unforgettable combination is that of director Balachander and Kamal Haasan. K Balachander is Kamal Haasan's Guru, and he brought forth the talent in Kamal Haasan. Before K Balachander's demise, Kamal Haasan made late Balachander do a role in 'Uttama Villan'.
' Ameerjan Ameerjan is an Indian movie director. He mainly di >> Read More... ' and ' Murali Born on May 19, 1964, Murali was fitted in the "Ma >> Read More... ':
.
Ameerjan, the director, worked under director K Balachander. He made his debut in the direction of movies through movie Poovilangu. The movie paired up artists as Murali and Kuyili. Ameerjan teamed up with lead actors as Murali and Karthik.
' Manivannan S Manivannan Rajagopal is the original name of Tam >> Read More... ' and ' Sathyaraj Sathyaraj is one of the greatest actors of Tamil f >> Read More... ':
Late Manivannan and Sathyaraj were close associates who worked together in many movies. Earlier movies as Vidinja Kalyanam, Palaivana Rojakkal, and Muthal Vasantham were hit movies that the duo gave.
K S Ravikumar and Kamal Haasan: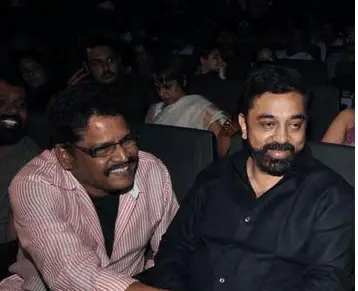 Although KS Ravikumar is not as close a friend to Kamal Haasan as he is to Rajinikanth, he has given many hits for Kamal Haasan. The hit movies include Dasavatharam, Thenali, Avvai Shanmugi, Panchathantiram, and Manmadhan Ambu.
'Sundar. C' and Hansika Motwani Hansika Motwani is a young and beautiful actress, >> Read More... :
Director Sundar C's favorite actress is Hansika. Hansika has done Sundar C's hit movies as Theeya Velai Seiyyanum Kumaru and Aranmanai. And now, both have teamed up again for movie Aambala. Hansika has commented that she finds it a magical experience to work with Sundar C.
Gautham Menon Gautham Vasudev Menon is known for his directional >> Read More... and Suriya Sivakumar Suriya Sivakumar is undoubtedly the biggest star i >> Read More... :
Director Gautham Menon and actor Suriya teamed up for hit movies including, Kaakha Kaakha and Vaaranam Aayiram. The movie Kaakha Kaakha starring Surya as police officer turned such a huge hit that Gautham Menon received a call from actor Kamal Haasan for movie 'Vettaiyaadu Vilaiyaadu'.
Mohan Raja Mohan Raja is an Indian movie director. He has fun >> Read More... and Jayam Ravi Born on September 10, 1980, Jayam Ravi's original >> Read More... :
Director Mohan Raja features his brother in most of his movies. The director is known better by the name Jayam Raja, and his brother Jayam Ravi appears in most of his movies, some of which have turned hits.