Bollywood is one place where you get served with every emotion in a movie, be it sorrow, joy or unlimited laughter. There is this one emotion which has a super power to connect with the audience which is laughter. Being the most connective, this is the most difficult thing to enact. When you work in front of a camera, the task becomes much more difficult, even a simple task of cracking a joke becomes a huge issue. But, the industry is blessed with people who have mastered this art of making the people laugh. Off-screen, these great actors are fathers, and their sons are:
1. Babloo Mukherjee Babloo Mukherjee is a talented, hard-working, vibr >> Read More...
He is the son of Keshto Mukherjee Keshto Mukherjee was an Indian actor. He is specia >> Read More... . Keshto made the drunken scenes epic ones with his comic acting. He has the title of a cute drunk in the industry. His son had a short life in industry, and his appearance were in the movies Isi Ka Naam Zindagi, Mahashoy, and Dil.
...
2. Jasraj Bhatti
He is the son of a famous Punjabi comedian Jaspal Bhatti Jaspal Singh Bhatti was an Indian television actor >> Read More... . He is famous not only in Punjabi movies, but the Bollywood appreciates him too. Jasraj was featured in a movie by him, but he lost his life before its release.
...
3. Aniket Saraf
...
He is son of the great TV comedian Ashok Saraf Ashok Saraf was born on 4 June 1947. This popular >> Read More... . God knows how hard we used to laugh when he appeared on television. But his son, Aniket, keeps it calm, and low. He is even very low key on the social media.
4. Lucky Ali Lucky Ali is a famous Indian singer, who was born >> Read More...
...
Being the son of Mehmood Ali Mehmood Ali is one of our greatest comedian actors >> Read More... , one imagines him to be same as his father. Mehmood is one phenomenal actor, and comedian. Lucky is also following his footsteps, but in a different way. He is a great actor with a melodious voice. He is probably the first one who introduced the Indians to Music albums.
...
5. Aditya Rawal Bio coming soon... >> Read More...
The industry will never get anyone who could replace Paresh Rawal The Padma Shri award winner who shot to fame with >> Read More... . His acting skills, the way he blends in the character, and his dialog delivery deserves all the applauds. His son, Aditya, keeps it low, and behind the scene, and be the man holding the pen. He debuted in Bombay Talkies Click to look into! >> Read More... . He has chosen to be a screenplay writer, and is master of his field.
...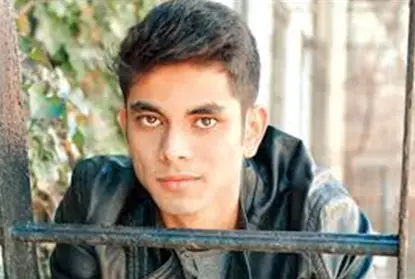 6. Jessey Lever Jessey Lever is an actor who works in the Bollywoo >> Read More...
...
The guy was first seen Kabhi Khushi Kabhi Ghum, but he is all grown up now. He is the son of the great Johnny Lever Johnny Lever is an Indian comedy actor who came to >> Read More... . He wants to try acting but not like his father, he prefers the serious roles for his looks are intense.
7. Sarfaraz Khan Born on 22nd July, 1976, Sarfaraz Khan is an India >> Read More...
He is son of funniest father Bollywood had. Kader Khan Kader Khan was born on 12 November, 1937 in Kabul, >> Read More... was the perfect example of how, and what a comedy movie should contain. His son is also settled in the industry, and appeared in Wanted, and Tere Naam.
8. Aarav Kumar Though not a Bollywood or Hollywood actor, he has >> Read More...
 He is a star kid but is the most down to earth kid Bollywood has ever seen. He is the son of Akshay, but has traits of his mother; shy, and serious. He is mostly seen in his hoodie, and minding his own business.
9. Yashvardhan Ahuja Yashvardhan Ahuja is an Indian Bollywood entertain >> Read More...
This young man is as wise as his father, Govinda. He is 20, handsome, talented, and intelligent. The guy has decided to take time to enter the industry, and is currently working under Sajid Nadiadwala Sajid Nadiadwala is undoubtedly one of the most in >> Read More... .
10.
Kayoze is the son of the famous Boman Irani Boman Irani is a well known name today in the Bol >> Read More... who has made us laugh our hearts out. The young lad is recognized for his role in Student of the Year, and is looked upon for more excellent performances.