Bollywood will show you places, you always wanted to visit, and also the places you never wanted to see. The celebs here are Gods of their fields, and they worship their work area but, sometimes, even these Gods have to face things which are unknown to the human race. There are claims that some celebs have seen paranormal things, either while working or while spending some of their private time. It is still a mystery that even after being surrounded by so many people, they have experienced such things.
This energetic and powerful actor says that he have had a ghostly experience. The actor was shooting for his historic movie Bajirao Mastani, when he encountered the ghost. According to him, he saw white dust on a wall of the sets, and the dust was in the shape of Bajirao with every minute details of him.
In her say, she was not alone to experience such energy, Mahi Gill, her co-star also felt it. This happened to them while they were shooting Gang Of Ghosts in Gujarat, and they felt that someone else was also present beside them. They also felt like they were followed, and heart the foot thumps. This was felt by the whole unit so they stopped shooting, and left the Haveli.
3. Varun Dhawan
He says he had a strong, and powerful encounter with the ghosts, when he was staying at Sinatra suit shooting for ABCD2 in Las Vegas. The hotel had a reputation that the great singer Sinatra continues to live there even after his death. According to him, he abruptly woke up in the middle of the night, and could hear someone singing. Also, the door was wide open.
4. Bipasha Basu
She is one brave actress who has done many paranormal movies, and never said a word, but this one time, she was taken aback. She says, when she was shooting for Gunah, she felt so negative that she could not stay there for more that few minutes. One of their junior artists got possessed, and when she was taken to hospital, she passed away.
He has the biggest story to tell. He was on vacation with his friends, and was staying in a hotel that had no guests. In the middle of the night, they heard a scream, and they ran after it but found nothing. The whole night they all stayed in a single room, and the scream could be heard throughout the night.
6. Govinda
This comic actor experienced a ghostly presence that shocked him. After a late night shoot, he slept in a messy room. At mid night, he felt someone sitting on his chest, and on opening his eyes, he found an old lady. When he switched on the light, the lady was gone, but the room was turned into a neat one.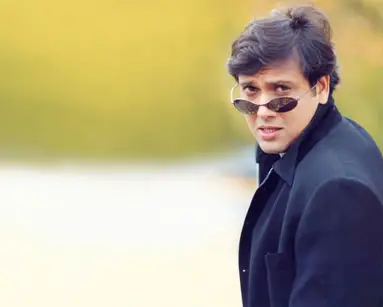 This actor was shooting a horror movie, and could never imagine that he could experience such presence. During the shoot of Alone, he felt a ghostly presence around him throughout.
He experienced paranormal feeling during the shoot of Aatma when the director was busy narrating the scene, and Nawaz was very much engrossed. Suddenly, the director saw a photo behind crooked, and then after sometime, the picture crashed. There was no wind, and the picture was completely tied to the wall.
The actor experienced ghostly presence when he was shooting for the movie 3G. The sets had some negative vibe, and the other crew members, as well as Nitin, could feel it.
10. Ram Gopal Verma
He is the famous director who makes haunted stories, but one paranormal activity happened to him too. His story was about Manjeet in the movie Bhoot. One night he couldn't sleep as he felt real Manjeet watching him sleep which was creepy.