When it comes to a 3-D movie, everyone looks at some sort of things in single occurring like a thrill, suspense, actions, and drama, everything feels like natural surroundings happening just in front of you, and this is the reason for the growth of the set of the 3D movie more than a usual movie. So let's check out the top hits in the section on a 3D movie. The film's release year is 2020.
This movie is in the genre of horror films, and watching the movie in the 3D glass, will take all the fear such that you will hardly watch the movie again. The cast includes Elisabeth Moss Elisabeth Moss was born on 24th July 1982, to a mu >> Read More... as Cecilia "Cee" Kass, Aldis Hodge Aldis Hodge is an American writer, painter, and ac >> Read More... as James Lanier, Storm Reid as Sydney Lanier, Michael Dorman as Tom Griffin, Oliver Jackson-Cohen as Adrian Griffin, and H. G. Wells.
...
2. The Grudge (2020)
The Grudge is a movie from the horror section, which falls on the story of a mother of kills her own family for no reason. But the hardest part of the movie is present in 3D form, which can make you feel more in the horrific head. But this is what made this movie earn more. The director of the film is Nicolas Pesce.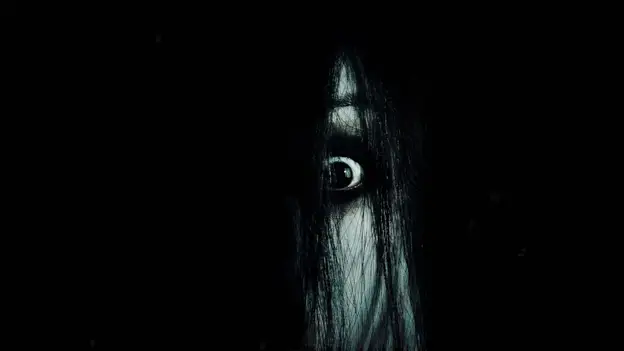 3. Cleanin' Up the Town: Remembering Ghostbusters
The film is a documentary based on the struggles in making the movie and its incidents. The movie is also quite famous due to its 3D effect. The movie's director is Ivan Reitman Ivan Reitman is a big time producer and director i >> Read More... , with producers as Joe Medjuck Joseph Medjuck or Joe Medjuck is a prominent film >> Read More... , Sigourney Weaver Sigourney Weaver, Hollywood Film, and Television A >> Read More... , stars Dan Aykroyd Dan Aykroyd was born in Ontario, Canada on 1st Jul >> Read More... , Harold Ramis Ramis was born on November 21, 1944 in Chicago. Hi >> Read More... , and Ernie Hudson He was born in December 17, 1945, in Benton Harbor >> Read More... . And the release date of this film was in early January 2020.
...
4. Bad Boys For Life
The Bad Boy For Life is a movie that is available in both 2D and 3D sets, but as it is an action and adventure genre movie, it is super exciting and thrilling to watch it in 3D mode. The lead role is of and Martin Lawrence Martin Lawrence was born on April 16th, 1965 in We >> Read More... and their bond to always stay together no matter what. The director of the movie is Adil and Bilall.
...
5. A Quiet Place II
The movie, from its name, tells that it is about something horrific; indeed, it is as well, but the thing is, this movie is a sequel to its 1st part, which had gained more popularity in its time. The film's lead cast includes John Krasinski John Burke Krasinski is a man of multiple talents. >> Read More... as Lee Abbott, Cillian Murphy Cillian Murphy was born May 25th 1976 in Douglas C >> Read More... as Emmett, Emily Blunt Emily Blunt, also known as Emily Olivia Leah Blunt >> Read More... as Evelyn Abbott, Noah Jupe as Marcus Abbott, Millicent Simmonds as Regan Abbott, and Djimon Hounsou Djimon Hounsou is an actor from Benin, which is a >> Read More... as Man On Island.
...
6. Onward
The movie is in the genre of comedy, children's section movie in the genre of adventure, drama, and humor. It is an excellent movie from the perspective of kids. The film director is Dan Scanlon Dan Scanlon is an American director and artist. He >> Read More... , with the lead cast performing the role of different characters in the film Chris Pratt Chris Pratt is a renowned American actor, who beca >> Read More... as Barley Lightfoot, Octavia Spencer Octavia Lenora Spencer born in Montgomery, Alabama >> Read More... as The Manticore, Julia Louis-Dreyfus as Laurel Lightfoot, Tom Holland Tom Holland is an English dancer and actor. He was >> Read More... as Ian Lightfoot, and Ali Wong as Officer Gore.
...
Artemis Fowl is a sci-fi movie, and when it is in 3D mode, it makes all things in the film live with all sorts of live environments. The movie director is Kenneth Branagh One of the few that got their Knighthood at the ea >> Read More... , with the lead cast of Lara McDonnell as Holly Short, as Mulch Diggums, as Commander Root, and Nonso Anozie as Domovoi Butler.
...
The movie is based on one of the famous characters of the DC universe, Wonder woman. The renowned actress plays the wonder woman role by as Diana Prince. The fans are attracted to her sexy looks and how she is shown in the movie. This movie has won many awards, like Screen Actors Guild Award for Best Performance by the actress.
...
9. Morbius
The story of the movie Morbius lines up with a man who uncontrollably turns into a wolf and scrolls the whole city. The film is more like a horror movie with an inclusive effect with the VFX and excellent 3D model upshots.
The new Mutant is a movie of the series of X-men Saga. Anya Taylor-Joy plays the role of different characters in the movie as Magik, Blu Hunt as Mirage, Alice Braga Alice Braga is a Brazilian actress. She is known f >> Read More... as Cecilia Reyes, Henry Zaga as Sunspot, as Wolfsbane, and Charlie Heaton as Sam Guthrie. The director of this movie is Josh Boone Josh Boone is an American film director and screen >> Read More... .