On September 5, 1946, Farrokh Bulsara was born in Stone Town in the former British protectorate of Zanzibar (now a part of Tanzania). His parents, Bomi (1908–2003) and Jer Bulsara (1922–2016), were from the Parsi community in western India. The Bulsaras originated in the Gujarati city of Bulsar, today known as Valsad. Freddie Mercury loved to write songs, and he reportedly said that he was "known to scrawl down lyrics in the middle of the night without even turning on the light." One of the few classic-rock bands in which each of the band's four members contributed to Songwriting is Queen. But no one produced greater songs or had more hits than Freddie Mercury, whose unique voice and unmatched command of the stage and audience established him as an icon long before AIDS took his talent.Here are our selections for the top 10 Freddie Mercury songs, intended to provide listeners a comprehensive overview of both his solo work and his work with Queen.
The song by Queen that has endured the longest and is the most enigmatic is "Bohemian Rhapsody." Freddie Mercury wrote the six-minute masterpiece, defying the majority of accepted Songwriting conventions by skipping the chorus and wildly varying the song's tone throughout. The band worked on the masterpiece for weeks and spent a modest fortune, adding vocal layers until the cassette could no longer hold them. Even though it's evident that the narrator is troubled by a terrible history and never-ending frustration, the story doesn't tell much of a coherent tale. One of those tracks, according to Mercury, "has such a fantastic vibe about it." Six years before MTV hit the airwaves, the group created a video for the music after realizing they had something exceptional. When the song was used in Wayne's World, a whole new generation of rock fans began to enjoy it.
...
2. Fat Bottomed Girls
Sir Mix-A-Lot once said he admired "large butts and can't lie." The song, whose lyrics notably include fat-bottomed girls, was made available as a single in 1978 together with Bicycle Race. They advertised the songs by having 65 models ride bicycles naked around Wimbledon Stadium, and the 45 sleeve depicts such a woman on a bike. Naturally, the joke set off a media storm of criticism, thus helping to spread the music's message.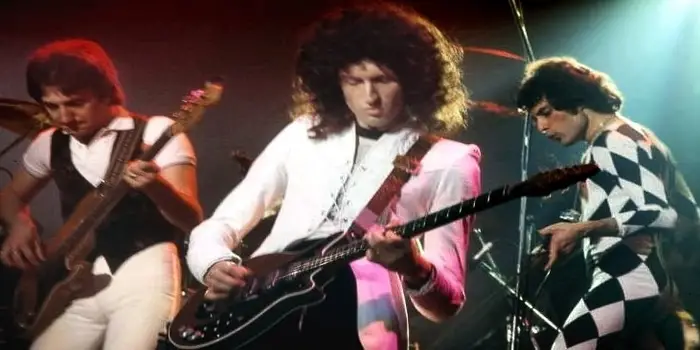 3. Don't Stop Me Now
The chorus of "Don't Stop Me Now" was chosen as the band's "greatest ever lyrics" by Queen fans in 2011. On a song he wrote for the band's 1978 album, Jazz, Freddie Mercury crooned, "Don't stop me now/I'm having such a wonderful time/I'm having a ball." Depending on my mood, I write songs in various ways, and Mercury liked to believe that.
...
4. I Was Born To Love You
The disco love ballad I Was Born to Love You by Mr. Bad Guy is one of Freddie Mercury's most well-known songs. The singer once claimed, "I'm a true romantic." A gorgeous music video, choreographed by Arlene Phillips and directed by David Mallet, was released to go along with the song. In America, the song became popular and debuted on the Billboard Top 100.
...
5. Somebody To Love
The pivotal moment of A Day at the Races is anything but a half-baked sequel, although it does follow in the chart-topping footsteps of the magnificent "Bohemian Rhapsody." The only similarities between "Somebody to Love" and its predecessor are its numerous portions and ambitious goals.
...
6. Barcelona
Given that Freddie was never one to back down from the picturesque, it makes sense that Barcelona, a dramatic, classical-pop crossover song with opera singer Montserrat Caballé, of whom he had long been an admirer, is his most well-known song from the contemporary period. Barcelona ended up playing a part in what would be Freddie's final live performance in 1988 when he sang three songs from their joint album with Caballé in honor of Barcelona serving as the next host city for the Olympics. There have been 91,200 downloads and 8 million streams, totaling 150,000 chart sales in the UK.
...
7. We Are The Champions
One of the greatest sports anthems was undoubtedly created by the lead singer of one of history's greatest stadium rock bands, which makes sense. Regardless of the size of the arena in which Queen increasingly found themselves performing as their global popularity grew, this single quickly brought audiences to their feet, with a bit of help from Brian May's complementing "We Will Rock You." It is a little surprise that "We Are the Champions" was later named the most memorable song in the annals of popular music by a committee of scientists.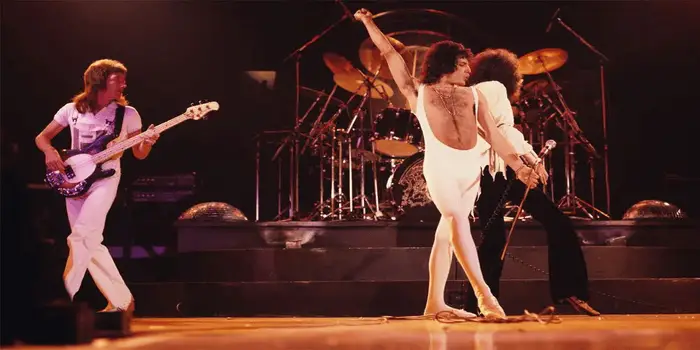 ...
8. Man-Made Paradise
Freddie Mercury's lyrics to the Mr. Bad Guy song Man-Made Paradise are, Come into my life/a It's man-made paradise. The song was initially written and recorded in 1983 during the sessions for Queen's album The Works. Although the song was not then made public, Mercury liked the lyrics and later used them for his solo album, for which producer Reinhold Mack contributed the drum code.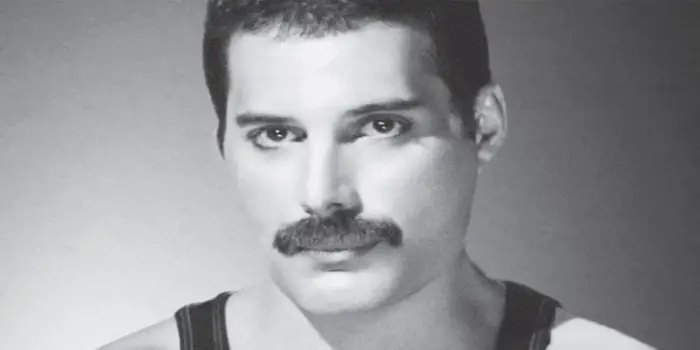 ...
9. Killer Queen
Three practically perfect minutes of energizing heavy glam rock by Queen were stitched together in their breakthrough song with the help of Brian May's tuned guitars, those layered vocals, and all of their other unique audio signatures. With references to everything from Marie Antoinette to caviar, guillotines to laser beams, caviar to etiquette, and Moet Chandon to champagne, it's no wonder the song stormed the Top of the Pops in the fall of 1974. These references were all meant to conjure images of absurdity and grandeur.
10. The Show Must Go On
When Queen started recording their 1991 album Innuendo, Freddie Mercury was aware that his health was rapidly deteriorating. The song "The Show Must Go On" by Brian May was inspired by the man's unfathomable ambition to finish one last masterpiece. They were unable to provide a live performance in promotion of the record because of the singer's illness. Nine months after the album's release, he passed away.