When a movie doesn't appeal to us or doesn't seem appropriate, it is considered a failure. It may also fail because it may offend a particular community, prompting a protest. Alternatively, it can be because the movie's profit is less than its budgeted amount. So let's look at some of the year 2021's lesser-known films.
1. The Resort
The resort movie is a movie in the horror and adventure genre; the director of this movie is Taylor Chien. The lead character in this movie includes Bianca Haase as Lex, Rodney Gemberling as Ghost, Michelle Randolph as Bree, Michael Vlamis as Sam, Dave Sheridan David Christopher "Dave" Sheridan is an American c >> Read More... as Detective, Dante Jimenez as Mike, Brock O'Hurn as Chris, and Romualdo Castillo as Henry. This movie was just able to earn around 191 thousand dollars.
...
2. Supernova
Harry Macqueen wrote and directed the 2020 British romantic drama film Supernova. Colin Firth He is well-conceived as a genius actor that can re >> Read More... and Stanley Tucci Born in Peekskill, New York, Stanley is not only a >> Read More... both appear in the movie. Even though the movie shows modern love as entitled in a gay love relationship, it still has not been able to gross more until now about the social impact it wanted to show. It has been able to earn around 234,233 dollars.
3. I'm Your Man
I'm Your Man is a movie showcasing love, support, and care from a man (husband) to his wife in many unknown ways. The film's cast is Maren Eggert as Alma, Dan Stevens Daniel Jonathan aka Dan Stevens is an English acto >> Read More... as Tom, Sandra Hüller as Employee, Henriette Richter-Röhl as Steffi, Annika Meier as Cora, Hans Löw as Julian, and Inga Busch. The net worldwide gross of this movie is 275,178 dollars now.
...
4. Drive My Car
Drive My Car is a Japanese movie released in mid-August 2020 and directed by  Ryusuke Hamaguchi. Even though most Japanese films are generally popular worldwide, this movie was not much more impactful. Also, the film's plot revolved around the untold love story between the two lead actors, Tôko Miura, Misaki Watari Hidetoshi Nishijima, and Yūsuke Kafuku, while just roaming all over the countryside. With another set cast, Reika Kirishima as Oto Kafuku, Masaki Okada as Kōji Takatsuki, Sonia Yuan as Janice Chan, and Park Yu-rim as Lee Yoo-Na. Also, the net gross of this movie overall worldwide is 328,721 dollars.
...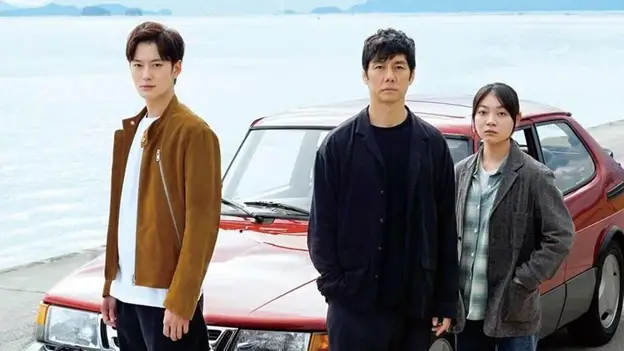 5. Final Account
The documentary Final Account, which Luke Holland directed and produced, was released in early June 2020. This film shows the effects of Hitler's dictatorship and how people were living in those times, all feelings and emotions attached to this movie still have been known by most people living worldwide, which was one of the reasons the film is not more famous. Still, the movie could gross an income of around 308,976 dollars in the year itself.
...
6. New Order
New Order is a Spanish movie released in 2020, directed by the top director of Mexico, Michel Franco. It consists of a leading cast of Naian Gonzalez Norvind as Marianne, Samantha Yazareth Anaya as Prisionero 21, Darío Yazbek Bernal as Alan, Monica del Carmen as Marta, Diego Boneta as Daniel, and Lisa Owen as Rebeca. The gross income of this movie was also not impressing 303,556 dollars.
...
World War Z- 2 is a movie from the World War Z series which showcases the fight between one of the few last left human agists and a whole crowd of zombies. The lead cast includes as Gerry Lane, the lead actor, Mireille Enos Mireille Enos is a famous American model and actre >> Read More... as Karin Lane, Michiel Huisman as Ellis, Daniella Kertesz as Segen, Elyes Gabel as Fassbach, and Matthew Fox Matthew Fox is a well-known actor best known for h >> Read More... as Parajumper. The movie's 1st part was a great hit on which the 2nd part is based but could not attract more crowd like the one it created earlier.
...
8. Blithe Spirit
Blithe Spirit is a movie directed by one of the recently famous directors Edward Hall with the plot of a man who has lost his wife to an accident. In contrast, a new girl comes into his life, and how complicated things become later. The net gross is significantly less than expected, over 282500 dollars.
...
9. Limbo
Limbo is a story of a boy who wants to become a musician but is struggling with the whole world for it. Even if this movie has got The Golden Pyramid for Best Film awards, it is still on the list of flop movies as the movie had very high expectations.
10. The Water Man
The movie The Water Man includes the cast of Amiah Miller as Josephine Riley, David Oyelowo David Oyelowo is a classically trained stage actor >> Read More... as Amos Boone, and Lonnie Chavis as Gunner Boone as the lead character of the movies. The movie was just able to gross money around 300,000 dollars.