Want to know why these are the top-most incredible web series? Because these series are going to blow up your mind. If you start watching the first episode from any of these shows, you will watch the whole season in one night. You will feel the suspense and be confused at the same time. These shows will mess with your mind, and you will feel great. You can watch these shows repeatedly, but one thing is permanent, that you will not be bored. So here are the top 10 shows listed below:-
It is a Netflix show, and people generally love it. This trippy British sci-fi series often provides a degree of spooky social commentary and has been seen by many. Unlike most serialized shows, this one tells a standalone story with each episode. It means you can drop in on an episode without feeling lost. This unique storytelling means you do not have to commit to watching every single episode in order, so the excuse you do not have time to watch another series right now does not fly.
...
Have you seen Demogorgon, mind flayer, or Vecna on Netflix? But even you do not know who 11 is or just the exact meaning of upside-down. It is the interesting character developments, the 80s retro monsters, the cool-paranormal elements, or just the thrill and the adventure of it. If you want to see if this show is worth all of the hype, their seasons are relatively short and released in one drop, making this show perfect for binge-watching.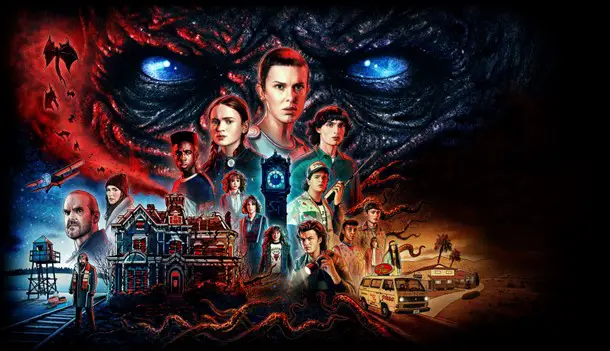 3. Dark
Do you have a passion for good storytelling or cinematography? Then, maybe you should have watched DARK and become one of those people that try to get others to watch DARK. Dark is the first German-language original show on Netflix, and it will blow your mind. It has an incredibly mind-bending story, and you might have a feeling it is intentionally confusing sometimes. This show is a time-travel show. This show captures the essence of small towns where everyone is hiding something, everyone knows everybody, all the characters are connected, and every character matter.
...
4. Altered Carbon
It is a sci-fi Netflix web series set in the future where your consciousness can be digitized, stored, and popped into a new body. These bodies are called sleeves, and while immortality is technically within reach for many, most choose not to grasp it. It is a nuanced exploration of class morality and the very idea of what it means to be human. It is not just sci-fi, season one is a straight-up Sherlock Holmes-style mystery that you would be guessing the entire time, and there is also a living love story.
...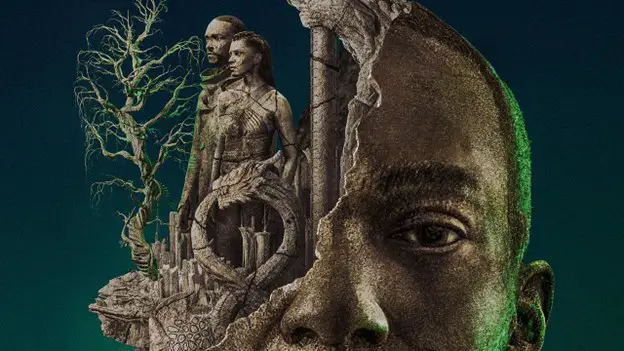 5. Behind Her Eyes
It is a Netflix original psychological thriller series. It is a story of three characters a single mother, her psychiatrist boss, and his wife. The mother, and the boss who used to have an affair, her life takes a strange turn when she later befriends his wife, and she finds herself caught in a web of secrets. Overall it is a mind-blowing series to binge if you love psychological stories.
...
6. Penny Dreadful
So, what  Penny Dreadful means in the show? It is a Netflix American gothic horror-thriller drama series. If you watch the first episode, you cannot wait to see another episode. The show is full of tragedy, romance, violence, drama, suspense, and horror. It shows a girl named Vanessa who gets possessed by a demonic entity, and a showman tries to save her, but their destiny is different. After completing a few episodes, you will realize that there are many stories, and they all are connected somehow, and this show becomes more interesting.
...
7. 13 Reasons Why
It is a teenage thriller Netflix series. It shows a girl named Hannah who commits suicide and records 13 tapes before dying. In that 13 tapes, she mentioned the reasons for committing suicide. Her classmate Clay has a crush on her, and he finds a box at his house door. Later, he finds out the truth behind those tapes. So, it is a mixture of thrill and suspense with a good story to binge.
...
8. Ozark
It is a crime thriller the likes of which you have not seen before. The show is full of thrill, suspense, and drama. It shows a financial advisor who launders money for Mexican drugs and gets caught during money laundering fraud which he did not do. Hence, his family gets in danger. Therefore, you will see how a financial advisor financially converts black money to white money and saves his family.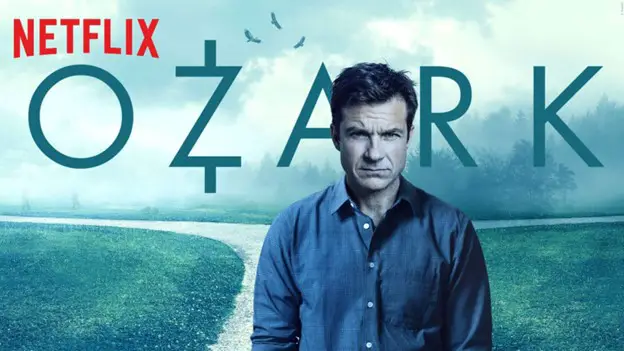 ...
It is a supernatural teen drama American series. This show is available on two OTT platforms, Netflix and Amazon. It is also a great romantic love story series where a girl named Elena falls in love with a guy named Stefan without knowing who he is in Mystic Falls. Later, she also dates his brother Damon. The show is full of vampires, werewolves, witches, and many more mysteries. If you are a supernatural story lover,  the show is perfect for you, and you will not be bored.
10. Snowpiercer
It is a Netflix action-drama and also sci-fi series. It shows a scientific experiment that occurred on earth, but later the experiments failed, and because of that, the earth's temperature decreased, and everyone started to die. But some lucky people were traveling on a single snowpiercer train, which can rotate many years on the earth, and they can survive, and then revolution brews among the class-divided cars.