He is the expert of negative roles in Kollywood.  He gave many memorable performances meant to remember forever. 'Puriyatha Pudhiru' is the one leaving everything behind. This movie made him as one of the leading villains in K-town. His work in the film is to give mental and physical torture to his wife.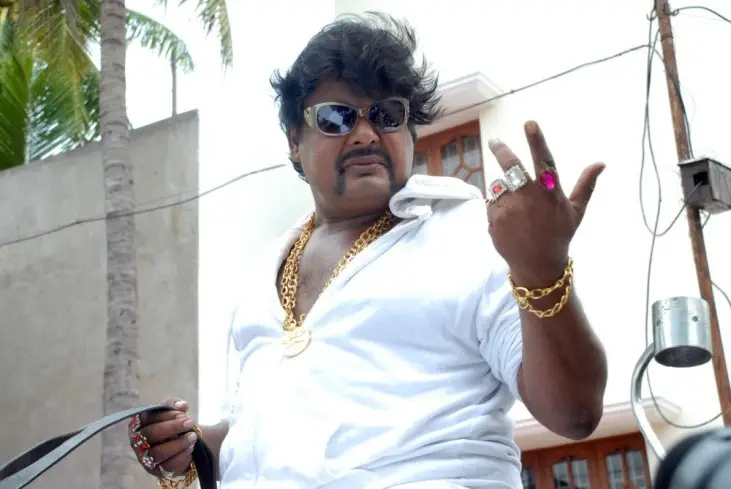 Started his career as a smuggler and coming to the screen to show how Veerappan looks made him famous. His acting skills in the beginning stage showed potentials. He gained many positive reviews and got many chances to show himself on the big screen. 
Neelambari gave the bad boys' league a shake. Her performance for not getting the desired man in the movie was just phenomenal. Being an actress she did the villain role which is not easy to get.
Bringing all factors together in a perfect manner is what Prakash is capable. Words can't describe his performance. 
Introduced as a hero in Kollywood; appeared as a villain in the movie 'Amaidhipadai'. Even though his one liner did not stop making the audience delighted for the actor. 
He was the negative zamindar in the movie 'Thevar Magan' where it all started. His only job was to hurt the opposite party in the film. Delivering everything in a perfect way just knocked the k-town as a villain. 
Didn't expect Superstar as a villain? '
16 Vayathinile
' is the movie which proved that a Star as a hero could also be a Star as a villain. The picture shows him as a loud mouth and later reveals the evil side of the character in the film.
8) P S Veerappa
'Sabash, sariyana potti' and 'Manandhal Mahadevi, illayendral Maranadevi' are those unforgettable dialogues. In many movies, he featured as Villain opposite to M.G.R. His voice and performance with full of power are the key things he had.
'
Vaali
' is the movie where you can see the good vs. evil. Ajith had the dual role of twin brothers. The criminal part of Ajith in the film can't talk, but his eyes delivered the dialogues. His character left a remarkable impression on his fans.
10) 'M N Nambiar'
This man is the strongest man to be ever portrayed in Kollywood. Opposite to M.G.R., only Nambiar suited as a villain. The legendary bad man just made the crowd go crazy.