The television is one such industry which acts as a time-pass in this otherwise busy world.  Having said that, the serials are a major preoccupation for those who are interested in watching them. There are several actresses who have proved their mettle in the television industry with their earnest performances. Here is a list of the top 10 Tamil TV actresses who have formed a special place in the hearts of the Tamil audiences. The list is no specific order. 
1. " Rani Story soon >> Read More... "
...
Which Tamil serial audience will forget Rani? She excels in most of the roles that she does. She is a regular in most of Sun TV's serials. She is mainly appreciated for her villainous roles. Since her stint with Alaigal, a famous Tamil serial, there was no looking back for this talented actress. She was appreciated in Athipookal too that was again telecast on Sun TV. Rani has an expressive face and does whatever role she is given with conviction. The serial that she is currently working in is Kula Deivam Click to look into! >> Read More... on Sun TV.
2. Neelima Rani Neelima is a decently prestigious Tamil Actress. N >> Read More...
...
Neelima Rani is a well-known face in Tamil television. Her style of acting, the way she expresses, and the memorable characters that she portrayed on the silver screen helped her to create a separate identity for herself in the television industry. Currently, she is busy with serials like Vani Rani (Sun TV) and Thamarai (Sun TV).
3. " Radhika Sarathkumar Radhika is a famous actress in multiple of languag >> Read More... "
...
Raadhika Sarathkumar needs no introduction as far as serials are concerned. She has given exemplary performances in many television serials. Currently, she is working in Vaani Rani in a double role and is still making her presence felt in the celluloid world. She carved a niche for himself through various tv serials right from the start of Chitti in 1999.
4. " Srithika Srithika is a budding Tamil television artiste, wh >> Read More... "
...
Malar of the Tamil serial Nadaswaram is still remembered by many Tamil audiences as an exemplary wife. And needless to say, Srithika did full justice to her role. Later she acted in many serials and is currently seen in Sun TV's Kula Deivam as Alamelu.
...
5. Rekha Krishnappa Rekha Krishnappa is one among the popular villainy >> Read More...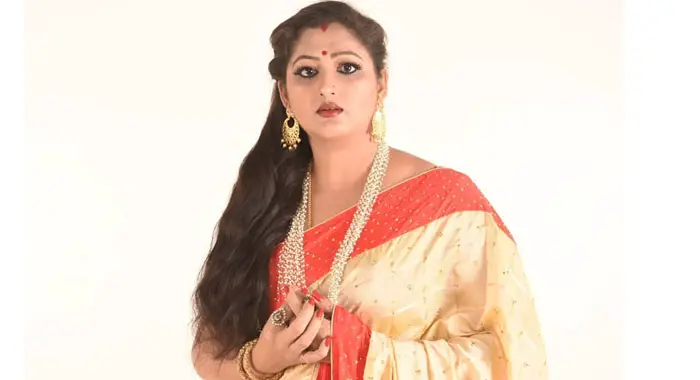 ...
The beautiful antagonist who is in all probabilities getting the ire of the Tamil audiences is none other than Rekha Krishnappa. Her plans to get her brother-in-law entangled in a problem at any cost are shown in its fullest sense through her utterly convincing performance in the serial Deiva Magal. She has also acted in some Kannada serials.
6. Sindhu Shyam Sindhu Shyam is the wife of Shyam Ganesh, an actor >> Read More...
...
Sindhu Shyam has an expressive face which will attract the audiences towards her. She has acted in several Tamil serials including Rekha IPS Rekha IPS is a mega serial aired on Kalaignar TV. >> Read More... , Aanandam, Pugunda Veedu and the current Deiva Magal. Besides proving her mettle in acting she is also a good dancer.
7. Rachitha Rachu
Rachitha is now called with the name Sarvanan Meenatchi Maha rather than her real name by her fans. Such is the popularity of the Vijay TV serial named Saravanan Meenatchi. Also, the impact that her character made is something astounding. Her expressions are flawless in the serial which is being aired since 2011. 
8. Vani Bhojan Vani Bhojan is a Tamil television serial actress a >> Read More...
The next actress to adorn this list is none other than the "sincere" Vani Bhojan. I give the adjective "sincere" here because with her performance in the currently telecast serial of Sun TV, Deiva Magal, she has won the hearts of the audiences with her earnest portrayal as Sathya. She is also acting in a serial Lakshmi Vandacchu that is being aired on Zee Thamizh channel.
9. ""
Praveena is not only a known face among the Malayalam audiences, but she has also proved her mettle in Tamil silver screen. At present she is working in a Tamil serial named Priyamanaval and is doing a great performance in a matured role.
10." Shruthi Raj Shruthi Raj is a young television serial and film >> Read More... "
Shruthi is a known face in Tamil television, thanks to the serials Thendral and Office. Currently she is seen in the serial Apoorva Raagangal that is aired on Sun TV. In fact, the serial focuses mainly on her character Pavithra.
There are also various other TV actresses who have proved their mettle in the silver screen; this list is only a quick but emphasized look at the top television actresses of Tamil today.