One wonders what soft corner does the Tamil television has for women characters. Yes, whenever we watch a Tamil serial we cannot miss the women artists who are seen dominating the screen. In fact, in some serials, the story revolves around the female lead only. But again, there are some actors who have carved a niche for themselves in spite of facing tough competition from their women co-artists. Now let's take a look at such actors. 
1) " Krishna Krishna is a Tamil television serial and film acto >> Read More... "
The first actor to adorn this list is none other than Prakash of Deiva Thirumagal, which is aired on Sun TV. His nonchalant acting in the serial has garnered him several fans. Though the character Sathya plays the titular role, Krishna also has some meaty portions to prove his mettle. He shines in those sequences when he is infuriated over his sister-in-law's acts to take revenge on him.
2) Prakash Rajan Prakash Rajan is a popular actor who is at present >> Read More...
Another actor from the serial Deiva Magal is Prakash Rajan, who is best remembered as the brother of Krishna. He is appearing in serials only in recent times but has stolen the hearts of many with his acting prowess.
3) Venu Arvind Venu Arvind, or commonly known as Venu Aravind, is >> Read More...
Venu Aravind has been in the television industry for a long time and even now he is proving to be a worthy contender for the top spot. He has featured in veteran K Balachander's serials and is best known for his negative role in the serial aired on Sun TV named Alaigal. He can essay any role with equal panache. At present, he is acting in Vani Rani, which is telecast on Sun TV. His restrained acting and dialogue delivery is surely something to reckon with. 
4) " Afsar Actor Afsar was born in Sowcarpet in Chennai. He e >> Read More... "
Afsar is in the television industry for a long time and has acted in several serials. He has done different kinds of roles in serials like Selvi, Ahalya, etc. He has won the hearts of the audiences through his spontaneous acting. Currently, he is acting in a serial named Bommalattam, which is aired on Sun TV, in a supporting role.
5) Vignesh Kumar
Vignesh Kumar has made an identity for himself through the serial Vani Rani. He dons the role of Vani's son in the serial. His character is also etched beautifully in the serial. 
6) Sai Kiran Sai Kiran is an Indian actor who is known for his >> Read More...
Sai Kiran is predominantly a Telugu actor, but he has proved his mettle in Tamil television too with his serial Vamsam. His naïve act in the serial, as the husband of the talented Ramya Krishnan Ramya Krishnan is a South Indian movie and TV actr >> Read More... , has got him several fans.
7) " Stalin Stalin is a character artist and a notable serial >> Read More... "
Stalin is a known face in Tamil television, thanks to his memorable performances in serials like Vijay TV's 7c and the currently airing Pasamalar in Sun TV. He excels in the role of a doting brother who takes care of his two sisters in Pasamalar.
8) Babloo Prithviraj Babloo Prithiviraj is an Indian actor who is famou >> Read More...
Prithviraj has carved a niche for himself in the celluloid world. He gives his best in whatever role he does. At present, he is working in Vani Rani as the husband of Rani.  Arasi, Marmadesam are some of the other serials that Prithveeraj is famous for. 
9) " Karthik Karthik is well known for his Romantic look and ac >> Read More... "
Karthik is best known for his role in Vijay TV's Office and Kanakanum Kalangal Kallooriyin Kadhai wherein he has given good performances.
10) "Mithun Tejaswi"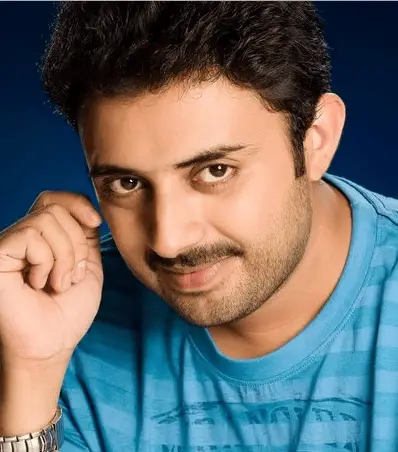 Mithun has tried his luck in films before entering the small screen. At present, he is acting in Apoorva Ragangal, a serial telecast on Sun TV. He made his presence felt by acting as the husband of the protagonist Shruthi Raj Shruthi Raj is a young television serial and film >> Read More... .
If your favorite serial actor is missing in this list, please feel free to share your comments.