1. Kamal Hassan
Kamal Hassan is an actor, director, and producer by profession. He has acted in Bollywood and Tamil movies as well. Kamal is also a playback singer. He appeared in film Chachi 420 which was a huge hit. Kamal is an all-rounder and has proved his worth in the industry.
...
2. Prabhu Deva Story soon >> Read More...
Prabhu Deva is also an actor, director, and producer. He is a fabulous dancer himself and a very popular choreographer. He has choreographed dances for Bollywood movies as well.
...
3. Arun Pandian Pandian is a very well-known figure in the Tamil f >> Read More...
...
Arun Pandian is a director, actor, and producer. He is also a politician. He has appeared in movies like Mutrgai, Asuran, Raja Muthurai and many others. He has directed films like Veerandai, Vikadan, Oomai Vizhigal and many others to his fame.
4. SJ Surya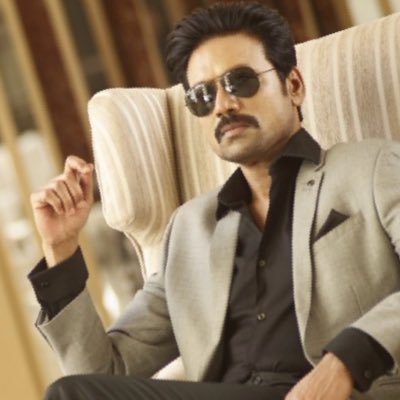 ...
SJ Surya, who started his career as a director in Ajith Kumar Ajith Kumar is a prominent Tamil film actor, model >> Read More... starrer Vaali, is a multi-talented person. SJ Surya turned a hero in New with "Simran." He had also produced movies including New, Anbe Aaruyire Story coming soon >> Read More... and "Isai." He turned a musician in Isai. Besides this, he has also crooned a few songs.
5. " Rajinikanth 'Rajinikanth' is the name that is known in >> Read More... "
...
Rajnikanth, God to many people in South, is a renowned actor, director and has his own production house. He is loved so much by the people there that there is no boundary. He was the protagonist of the movie Kabali, which was a blockbuster film. Rajnikanth is also the father-in-law of Dhanush, the singer of Why this Kolaveri Di and a fabulous actor.
...
6. Rohini
...
Rohini, is a lyricist, director, and actress by profession. She is also the ex-wife of Raghuvaran, the actor. Rohini has also directed a movie. 
7. " M Sasikumar M.Sasikumar is a versatile cine artist. He juggles >> Read More... "
Sasikumar started his career as an assistant director in Chiyaan Vikram Vikram is from the Tamil family. His father is Chr >> Read More... starrer, Sethu. He had also worked with " Ameer Ameer is an Indian Cinema producer, director, and >> Read More... " in Mounam Pesiyadhe Mounam Pesiyadhe is the Tamil daily family debut t >> Read More... and Raam. Sasikumar made his entry as a solo director, producer and hero in the film "Subramaniapuram." He is one among the few stars in the Tamil film industry, who produce, play the hero and also direct movies.
8. Suriya
Suriya is an actor, TV presenter and a producer by profession. He is married to beautiful actress Jyothika. Suriya has produced some hit films like 24, Singham 2, Ayan, S 3, Ghajini and much others.
9. Silambarasan
Silambarsan is an actor, composer, director by profession. He has appeared in movies like Vallavan, Manmadhan, Vaalu and some others. He has directed films like Osthe, Silambattan, Idhu Namma Aalu Click to look into! >> Read More... and many others. Silambarasan is born and brought up in Chennai, he has composed some melodious songs being a music composer which can be felt by heart by any music lover.
10. R Parthiepan
R. Parthiepan is an all-rounder and is an actor, writer, producer, and director by profession. There is nothing left he can't do being in the industry.