The rich storytelling, captivating acting, and cinematic brilliance of South Indian cinema have enthralled viewers all over the world. Over the years, a number of regional films have received extraordinary international acclaim, overcoming linguistic boundaries and making a lasting impression on the world of cinema. From the splendour and splendour of the "Baahubali" trilogy to the grim criminal dramas like " Vikram Vedha Click to look into! >> Read More... " and sombre stories like " Aruvi Click to look into! >> Read More... ," South Indian film has always pushed limits and displayed its creative skill. In this article, we examine the top 10 South Indian films that have received a great deal of praise outside of their home countries, delving into their intricate features and the factors that contributed to their success abroad.
1. Baahubali: The Beginning (2015) And "Baahubali: The Conclusion (2017)
The two-part epic fantasy film series "Baahubali," which was directed by S.S. Rajamouli, received a great deal of international acclaim. The films, which are set in the historic kingdom of Mahishmati, tell the tale of Amarendra Baahubali and his search for justice. The films received plaudits for their majesty, special effects, and compelling narratives. They rose to the top of the list of highest-grossing Indian films globally because to their enormous box office success.
It is a criminal drama movie with Rajinikanth in the lead role, was directed by Pa. Ranjith. The story of Kabaleeshwaran, a gangster who defends the rights of the Tamil community in Malaysia, is the focus of the film. "Kabali" attracted attention on a global scale for its potent acting, chic action scenes, and social satire. It became one of the highest-grossing Tamil films and developed a sizable following abroad.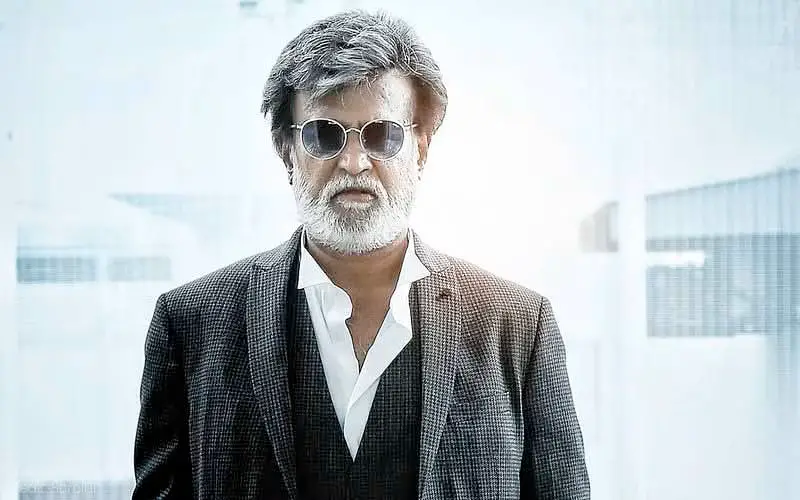 3. Rangasthalam (2018)
It is a rural drama movie with a 1980s setting that was directed by Sukumar. The protagonist of the tale is Chitti Babu For one who had delivered so much laughter and jo >> Read More... , a guy who is half deaf and gets caught up in a political conflict in his town. The movie won praise from critics for its accurate depiction of village life, compelling script, and outstanding performances by Ram Charan Ram Charan is a famous Tollywood actor and an entr >> Read More... and Samantha Akkineni. Additionally, it won awards at foreign film festivals and enjoyed commercial success.
...
4. Vikram Vedha (2017)
Pushkar-Gayathri's "Vikram Vedha" is a neo-noir criminal thriller that examines the cat-and-mouse game played between a notorious mobster named Vedha and a good police officer named Vikram. The movie earned a lot of praise for its original storytelling, well-rounded cast, and compelling plot. Additionally, "Vikram Vedha" attracted attention abroad for its creative writing and R. Madhavan and Vijay Sethupathi Vijaya Gurunatha Sethupathi was not born with silv >> Read More... 's potent performances.
...
5. Aruvi (2016)
"Aruvi" is a socially important play that centres on the lives of a young woman named Aruvi. It was directed by Arun Prabu Purushothaman. Numerous socioeconomic concerns are explored in the movie, such as materialism, exploitation, and media manipulation. The unusual narrative structure, thought-provoking issues, and exceptional acting by Aditi Balan Aditi Balan is a 27 years old kollywood actress wh >> Read More... in "Aruvi" won praise from critics. It received appreciation on a global scale and was exhibited at numerous film festivals.
...
6. Super Deluxe (2019)
"Super Deluxe" is a dark comedy-drama movie that explores a variety of topics, including sexuality, gender identity, and cultural taboos. It was directed by Thiagarajan Kumararaja Thiagarajan Kumararaja is an Indian film and ad di >> Read More... . Vijay Sethupathi, Fahadh Faasil Born in 1983, Fahadh Faasil is known for his works >> Read More... , Samantha Akkineni, and Ramya Krishnan Ramya Krishnan is a South Indian movie and TV actr >> Read More... are among the cast members of the movie. With its bold tale, outstanding acting, and striking visual aesthetic, "Super Deluxe" won significant praise. It also attracted attention from throughout the world for its original approach.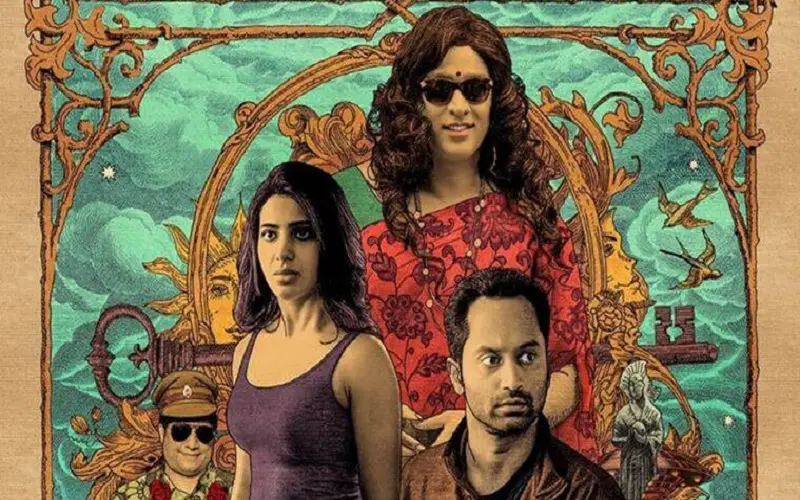 ...
"Kaithi" is an action thriller directed by Lokesh Kanagaraj Lokesh is a famous writer and director in Tamil Fi >> Read More... that tells the tale of Dilli, a recently freed prisoner who becomes embroiled in a risky situation involving drug dealers and the police. Due to its strong and compelling storyline, expert direction, and outstanding performance by Karthi in the lead part, the movie received critical acclaim on a global scale. Despite lacking any music or a female lead, "Kaithi" was a commercial success and found a following among viewers all over the world.
...
"Lucia" is a psychological thriller that investigates the hazy boundaries between dreams and reality. It was directed by . The movie tells the tale of Nikki, a struggling usher who enrols in a study for a brand-new sleeping aid. "Lucia" won praise from critics for its unique story design, stunning cinematography, and compelling performances. The movie received acclaim at film festivals and was well-liked by audiences worldwide.
...
9.  96 (2018)
"96" is a touching love drama directed by C. Prem Kumar Prem Kumar is an Indian actor working in Kannada f >> Read More... that centres on the reunion of Ram and Janu, two former classmates, after twenty-two years. The complicated relationships between love, longing, and lost opportunities are expertly portrayed in the movie. Vijay Sethupathi and Trisha Krishnan Born on 4th May, 1983 in Palakkad by Krishnan and >> Read More... gave outstanding performances, and "96" garnered a lot of praise for its moving storyline and lovely music. For its rich emotional content and universal themes, it won praise on a global scale.
This love drama directed by Mani Ratnam Mani Ratnam is an Indian filmmaker deeply rooted t >> Read More... examines the complexity of relationships and commitment in contemporary society. Adi and Tara, two young professionals who move in together, are the subjects of the movie, which chronicles their lives. "O Kadhal Kanmani" won praise from critics for its truthful depiction of modern love, nuanced performances by Dulquer Salmaan Dulquer Salmaan is a popular Malayalam actor, who >> Read More... and Nithya Menen Born on April 8, 1988 Nithya Menen is indeed a sta >> Read More... , and soul-stirring music by A.R. Rahman. It won acclaim on a global scale for its innovative perspective on romance and urban living.