Talented filmmakers from the South Indian film industry have a long history of pushing boundaries and making works of art that have had a lasting influence on both the industry and the public. Here are some notable South Indian filmmakers who have made important contributions to the art form, despite it being challenging to limit the list to just ten. A small portion of the talent that South Indian film has produced is represented by these ten directors. By breaking down barriers, questioning social norms, and making films that redefined the medium, each of them has made a vital contribution to the industry.
1. Shankar
Shankar is renowned for his visually gorgeous films and ambitious storyline. He primarily works in Tamil cinema. By fusing cutting-edge technology, social criticism, and commercial components, he has continuously pushed the limits of Indian cinema. In films like "Indian," " Sivaji Click to look into! >> Read More... ," and " Enthiran Click to look into! >> Read More... " (Robot), he demonstrated a propensity for constructing epic cinematic experiences. Shankar has established himself as a leading figure in South Indian film thanks to his rigorous attention to detail, high production standards, and thought-provoking stories. In addition to providing massive amounts of amusement, his films frequently address socio-political themes and spark discussions about subjects like corruption, technological developments, and societal disparities.
2. K. Balachander
 K. Balachander, a pioneer of Tamil film, was renowned for breaking rules and tackling issues that were important to society. His films frequently probed complicated interpersonal connections and subverted social standards. While "Aboorva Ragangal" focused on generational problems and unusual relationships, "Aval Oru Thodar Kathai" explored the forbidden topic of extramarital encounters. Balachander became a renowned director due to his realistic style, compelling character development, and readiness to take on challenging material.
Adoor Gopalakrishnan is a well-known director in Malayalam cinema who is renowned for his socially concerned and realistic movies. His writings, including "Elippathayam" and "Mathilukal," explored the human condition in great detail and addressed issues of oppression, identity, and solitude. Gopalakrishnan stands out as a master filmmaker due to his thorough storytelling, attention to detail, and focus on the subtleties of human behaviour.
...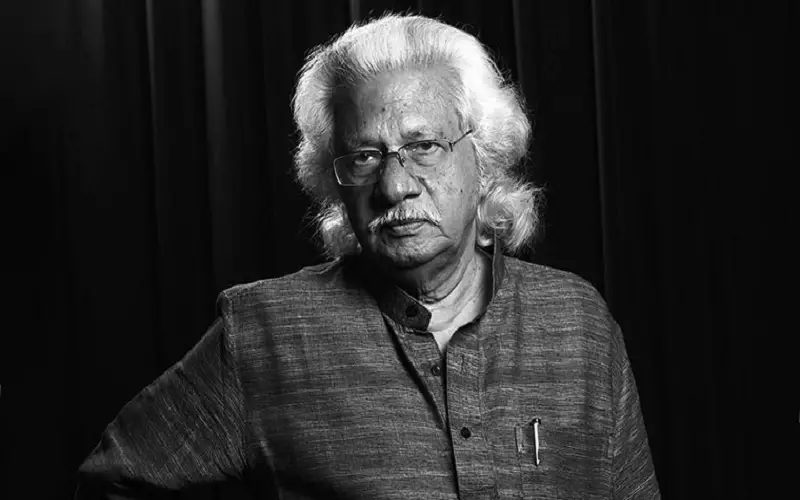 In Tamil cinema, Mani Ratnam is a renowned director who has continually pushed the envelope with his storyline and technical skill. His films frequently combine creative and commercial sensibilities, creating visually breathtaking and emotionally compelling experiences. The films "Roja," " Bombay Click to look into! >> Read More... ," and " Guru Click to look into! >> Read More... " are instances of how he can capture modern social issues and convey them in a fun and thought-provoking way. Ratnam has established himself as a strong force in South Indian film thanks to his innovative visual narrative, deft actor directing, and catchy soundtracks.
...
Shyam Benegal, who is largely known for Hindi cinema, has also had a big influence on South Indian cinema. Films by Benegal, such as " Ankur Story soon >> Read More... " and " Manthan Manthan is a Hindi TV show that airs on the channe >> Read More... ," were well known for being realistic and socially concerned. He frequently worked with performers like Shabana Azmi Shabana Azmi is a film actress of Indian origin an >> Read More... and Smita Patil This versatile actress was born on the 17th of Oct >> Read More... to create stirring performances that emphasised the challenges of underrepresented groups. Benegal was a hugely important director because of his compelling stories, outstanding character development, and focus on social themes.
...
6. Bala
The Tamil film director Bala is renowned for his unique storytelling and unvarnished character portrayals. His films frequently investigate society's dark and dirty sides, exposing the underbelly that is infrequently depicted on television. His powerful narratives, such as "Sethu," "Pithamagan," and " Paradesi Click to look into! >> Read More... ," attract viewers with their unfiltered emotions and fascinating storytelling. Bala has a devoted following for to his distinctive aesthetic, meticulous attention to detail, and talent for getting the best performances out of his actors.
...
7. A.R. Murugadoss
A.R. Murugadoss is renowned for his entertaining and financially lucrative films that frequently address socially significant issues. In films like " Ghajini Click to look into! >> Read More... ," " Thuppakki Click to look into! >> Read More... ," and " Kaththi Click to look into! >> Read More... ," he skillfully combines action-packed fun with overarching social issues. Murugadoss is a well-liked director in South Indian cinema due to his skill at blending pragmatic elements with insightful storytelling. By mixing provocative ideas and compelling storytelling, he continuously challenges the limits of mainstream cinema.
...
8. Vetrimaaran
The critically acclaimed Tamil film director Vetrimaaran is renowned for his gritty, impactful stories. Movies like "Aadukalam" and " Visaranai Click to look into! >> Read More... " highlight marginalised populations and point out systemic problems. Widespread acclaim has been bestowed upon Vetrimaaran for his realistic storytelling, meticulous attention to detail, and capacity for inspiring outstanding performances from his cast members. His films frequently question cultural standards and expose the harsh reality that the poor must deal with.
...
9. S.S. Rajamouli
 With the "Baahubali" trilogy, Telugu cinema's visionary filmmaker S.S. Rajamouli garnered acclaim on a global scale. Rajamouli is renowned for his expansive storytelling and jaw-dropping special effects, which have redefined what is possible in Indian cinema. The "Baahubali" flicks enthralled viewers with their grand narratives, colossal characters, and breath-taking action scenes. Rajamouli has become a trendsetter in the industry thanks to his commitment to testing the limits and producing visually stunning productions.
Anjali Menon is a skilled Malayalam film director renowned for her touching stories and likeable characters. Movies like " Koode Click to look into! >> Read More... " and " Bangalore Days Click to look into! >> Read More... " address themes of relationships, self-discovery, and the difficulties of contemporary living. Menon's ability to genuinely portray human emotions and develop sympathetic characters makes her films popular with viewers. She has won praise from critics for her meticulous attention to detail, compelling storytelling, and emphasis on complex relationships.