The film world has always been enchanting. The charisma of actors and actresses on the screen makes the audience go berserk with excitement. Well, some Kollywood stars have taken a break from the film world and have proved to be successful in their second innings. Perhaps once you are used to facing the camera your heart wants to keep coming back to the cinefield despite a long hiatus. Let's take a look at some of the most successful Kollywood stars in their second innings. 
...
It is no exaggeration to say that Jyothika was the craze of Kollywood during her heyday. Her expressive and distinct style of acting in Khushi was an instant hit. She went on to deliver some good hits in her career. Later, she married her long time co-star, Suriya. And now, with the support of her loving husband she faced the camera again through 36 Vayathinile. The film was a hit at the box office, and Jyothika's performance was appreciated. 
Arvind Swamy Arvind Swamy is one of the finest actors from Indi >> Read More...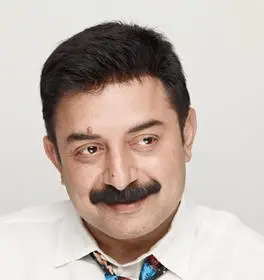 ...
When Roja hit the screens Aravind Swami became an instant craze among the female viewers. In fact, he even became popular in North India through the Hindi dubbed version of Roja. And now he has come back in the spotlight with the Mani Ratnam Mani Ratnam is an Indian filmmaker deeply rooted t >> Read More... directorial endeavor, Kadal. And since the movie Thani Oruvan Click to look into! >> Read More... was released, in which he played the villain's role to perfection, it seems he is here to stay.
' Ramki Ramki is the stage name given to one of the lead a >> Read More... '
...
​Ramki had acted in many lead roles during the 90s but since then he hadn't faced the camera for quite some time. He was well accepted by the Tamil audience during his time. And now he is back with movies like Maasani and Biriyani although he does not play the lead role in these movies.
Manisha Koirala Manisha Koirala, is a Bollywood actress of Nepales >> Read More...
...

Who can forget the unfathomable depth that Manisha emitted in her portrayal of a mother in Bombay? Nonetheless, she was equally good in glamorous roles including in the movie, Indian. And after a sabbatical from Kollywood, she returned to the limelight, but as a mother-in-law to Dhanush. 
' Nadhiya Zareena is the original name of the south Indian a >> Read More... '
...
Nadhiya was a famous heroine during her heyday. After marriage she faced the camera with the film Rajakumaran, starring Prabhu and Meena. She again came to the spotlight with the film M Kumaran S/O Mahalakshmi, as a mother. And what an adorable onscreen mother she was!
...
' Sridevi Sridevi is an Indian an actress renowned for her w >> Read More... '
...
The heartthrob of millions of Tamil and Telugu fans during the 70s, 80s and 90s, Sridevi was equally successful in Hindi films as well. She was called the Lady Superstar of Bollywood and was known for the variety of roles that she performed. After a long sabbatical of 15 years, Sridevi bounced back with a bang with English Vinglish Click to look into! >> Read More... . The Tamil audience too got to see her in the Tamil version of the movie. But after a long gap, her first Tamil film was Puli and she performed it with such poise too!
Radhika Sarathkumar Radhika is a famous actress in multiple of languag >> Read More...
After having a very successful tryst with acting on the big screen, Radhika became people's favorite actress on television. Even when she returned to the silver screen after a long leave, she was accepted by the audience.
Gautami Tadimalla Gautami Tadimalla is an actress who had a lot of c >> Read More...
​Gauthami was the top heroine during the 90s, and she was paired with all the lead actors during her time. After battling cancer, she made her presence felt on the big screen with a stunning performance in Papanasam, in which she starred opposite Kamal Haasan Kamal Haasan is the most versatile actor that Indi >> Read More... .
' Goundamani It is difficult to make one laugh and in this rega >> Read More... '
When you think of witty comedy, Goundamani's face is the first one that crosses your mind. After a long hiatus, he faced the camera for the movie 49O.
Karthik Muthuraman Karthik Muthuraman is an Indian politician, film a >> Read More...
​Karthik was the effervescent romantic hero in the zenith of his acting career. His dialogue modulation was highly appreciated. He was later brought back to the big screen by Mani Ratnam for the film Raavanan. And then after some gap, he was seen in the movie Anegan.
''
Vijayakumar is mostly known for his supporting roles rather than lead roles. After a brief gap, he was seen in the movie Agni Natchathiram Agni Natchathriam is an Indian-Tamil language tele >> Read More... as the father of Prabhu and Vijay. Later on, he went on to perform many supporting roles with aplomb.