1. Kadamizhiyil
The song features in the movie Thenkasipattanam which is a 2000, Malayalam film directed by Rafi Mecartin. Suresh Gopi Malayali by birth, Suresh Gopinath, also known as >> Read More... plays the leadrole. Mano and Swarnalatha were the singers in the lyrics of Kaithapram in the music of Suresh Peters No doubt he stays behind the scenes, but for music >> Read More... . Dileep, Geethu Mohandas, Samyuktha Varma Born on November 26, 1982 in Kerala, Samyukhta Var >> Read More... ,Kavya Madhavan, Spadikam George Spadikam George is an Indian actor in the Malayala >> Read More... and Salim Kuma are the supporting actors and it's a story of Kannan who falls in love with Meenakshi and keeps it as a mystery from his friend Das things become complicated when Das starts developing feelings for the same girl.
...
2. Avva Avva
Avva Avva features in the movie Sathyam Sivam Sundaram, a Malayalam dialect novel into a film guided by Rafi Mecartin. Mano and Swarnalatha are the singers in the lyrics of Kaithpram, and Vidyasagar composed it. It released in 2000. The motion picture is about Kunchacko Boban Kunchacko Boban is a handsome young guy who got in >> Read More... with Aswathi and Balachandra Menon Balachandra Menon has various feathers to his caps >> Read More... as the lead actors, Harisree Ashokan Harisree Ashokan is a well-known Mollywood Actor, >> Read More... , , Machan Varghese Machan Varghese was officially named as M.L Varghe >> Read More... , Jagathi Sreekumar and so on were in the supporting roles.
...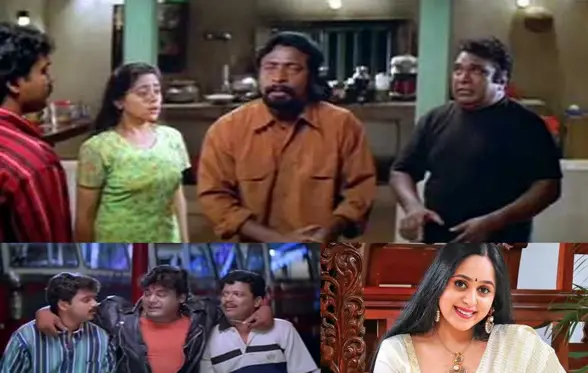 ...
3. Pottu Kuthedi
Raavanaprabhu is a 2001 Indian Malayalam movie written and directed by Ranjith. Pottu Kuthedi is a song that features the story sung by KL Sreeram and Swarnalatha, in the music of Suresh Peters and lyrics of Gireesh Puthenchery Gireesh Puthenchery is one of the most prolific ly >> Read More... . It is a remake of the 1993 film Devaasuram, scripted by Ranjith. Karthikeyan, an alcoholic, sets out to take back his ancestral property from Shekharan who ends up buying it illegally and to search revenge, Karthikeyan abducts Shekharan's daughter and he ends up falling in love with her.
...
4. Konchedi
...
Jyothika, an adolescent lady with exceptional needs starts developing feelings for Suryanarayanan who is a married man. The song features in the movie Sundarapurushan. Swarnalatha sang it and Kaithpram is the lyricist with Mohan Sithara Mohan Sithara is a Malayalam music composer who ma >> Read More... as the composer.
...
5. Kashithumba
...
It features in the movie One man Show, and Swarnalatha and P. Unnikrishnan sang it in the lyrics of Suresh Peters. Jayakrishnan has an interest in a television amusement show that could make him live a luxurious life and is sure that he will win the show. It stars Jayaram, Lal, Samyuktha Varma, Manya, Narendra Prasad Narendra Prasad was born on 26th December 1946 at >> Read More... and Kalabhavan Mani Kalabhavan Mani is a renowned Indian playback sing >> Read More... for pivotal parts.
6. Chandiranaano Maanathu
Chandiranaano Maanathu features in the film Chithrakoodam and Swarnalatha sang it is the lyricist, and SP Venkitesh is the composer. M. S. Pradeep Kumar Pradeep Kumar was an actor who is well known for h >> Read More... is the director, with Abhinay Jagadish as the lead role. Sisters Maya and Malu battle until making an existing following those who demise about their father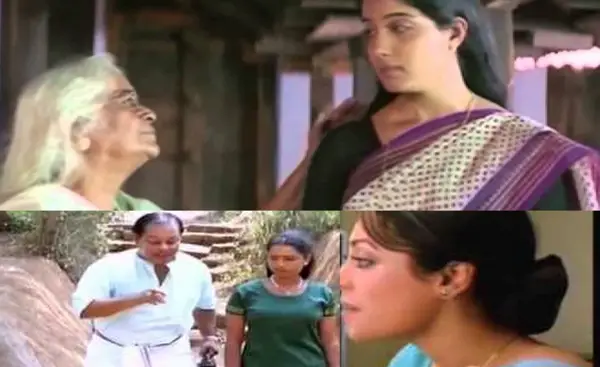 7. Manassukalil
Chiratta Kalippattangal is a 2006 Indian Malayalam film, guided by Jose Thomas Jose Thomas is a famous director in the Malayalam >> Read More... , featuring Mukesh and Rajan Dev play the lead roles. Swarnalatha sang it and ONV Kurup is the lyricist and Sunny Stephen Bio coming soon... >> Read More... is the composer. Mathayi, a sculptor, lives a life without purpose and sells drugs and his wife tries to stop him from engaging into the business, he doesn't listen and she ends up filing a divorce and its only then he realizes it.
8. Thingalzhalcha
This song features in the movie Panthayakuthira a Malayalam comedy film directed by Kamal starring Dileep and Gopika.  A businessman finds his long-lost sibling who is mentally instable and the story is about how they find their brotherhood. P Jayachandran and Swarnalatha sang the song.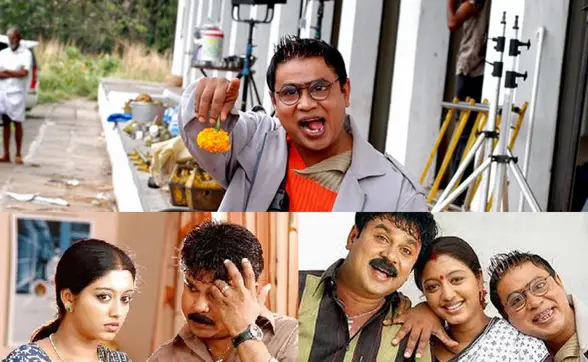 9. Kattu Valli
Kattu Valli is the song that features in the story Vinayapoorvam Vidyaadharan, a 2000 Indian Malayalam film, directed by KB Madhu and processed by PG Mohan. The singers were Swarnalatha and K.J. Yesudas in the music of Kaithpram. The story stars Jagathy Sreekumar Jagathy Sreekumar, a famous Indian film actor know >> Read More... , Sukanya, Sukumari Madhupal and played lead parts. The motion picture revolves around a bank employee, Vidyadharan, who is innocent; his wife aspires to an extreme lifestyle. Her indulgence brings about Vidyadharan losing as much particular occupation.
10. Manjala Moodiya
Swarnalatha and M.G. Sreekumar are the singers of the song, and S. Ramesan Nair is the lyricist and D. Sivaprasad is the music director. The Warrant, a 2000 Indian Malayalam film, Pappan Payattuvila is the director. The lead and side parts in the motion picture were Jagadish as Thomas Kora, Nepolean as Ramakrishna, Indrans as Narayanan, Rajan p Dev as Navajeevan, Madhavji Devan as Mohan Gandhi Raman Celebrity Bio Coming Soon... >> Read More... .