1. Thirakkatha
Thirakkatha is a 2008 film co-produced, written, and guided by Ranjith. The film is a tribute to the evergreen actresses who is graceful, prominent, figures for cine-film throughout. Srividya with performing artist Kamal Haasan Kamal Haasan is the most versatile actor that Indi >> Read More... . He needs to be embraced as an extraordinary story style to the film. The story shifts the middle of the exhibit. What's more blaze back through the viewpoint from claiming separate characters. That story is partitioned into three monologs which meet in the peak.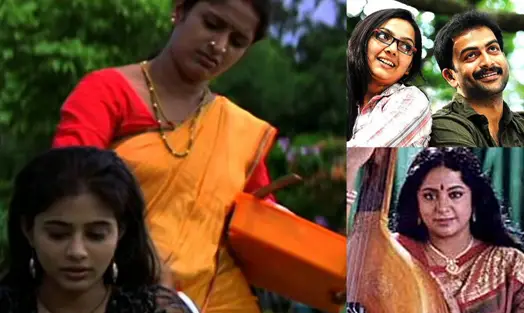 2. Kurukshetra
Kurukshetra, a 2008 Indian Malayalam film is directed by Ravi. It is a continuation of the 2006 film Keerthi Chakra Click to look into! >> Read More... and the second portion in the Mahadevan film series, for Mohanlal reprising as much part concerning illustration colonel Mahadevan in the novel into a movie may be given that Kargil clash of 1999 the middle of India and Pakistan. The political circumstance of this may be depicted starting with an Indians point of view. The third film in the arrangement Kandahar released before, 2010 and the fourth film 1971: Beyond the Borders released in 2017.
...
...
3. Loudspeaker
The Loudspeaker is a 2009 Malayalam film produced, written, and and directed by Jayaraj, featuring Mammootty, Gracy Singh Gracy Singh is a brilliant dancer and actress who >> Read More... , Sasi Kumar Sasi Kumar is an Indian TV actor, popular amongst >> Read More... , Jagathy Sreekumar Jagathy Sreekumar, a famous Indian film actor know >> Read More... , Saleem Kumar andCochin Hanifa, KPAC Lalitha. The film is a standout amongst the movies released that year. An uneducated man lands into a city life to give his organs for an old astrophysicist.
...
4. Changgathikootam
...
A movie shot in the green forest of Kerela.It is about a poor man who sells elephant tusks for living to people in need of it for business and medicinal purposes. A set of men come to meet him for buying the tusks and he agrees to get it for them after they promise him a good amount of money in advance. It becomes difficult for him to find the tusks and he gets into trouble. The leading actors are , Mala Aravindhan, Mammukoya, and ParavorrBharathan. M.K. Muralidharan is the director.
...
5. Colors
...
Colors is a Malayalam sentiment movie, directed by Raj Babu. Dileep, and Roma play the lead roles. Dr. Rajalakshmi stays cheerfully with her two daughters, Pinki and Pooja and they own a medical firm for living. Dr. Rajalakshmi figures out that there is something wrong and illegal happening in terms of selling the medicines and when she interferes with the situation for a change, the rest of the movie is about how she handles the situation and protects her business from falling into wrong hands. Cochin Haneefa plays the comedian role in the film and he gained god appreciation for his acting skills.
6. Hailesa
Hailesa is a movie about brotherhood and Thaha is the director starring Suresh Gopi Malayali by birth, Suresh Gopinath, also known as >> Read More... and Mukhta Raj in lead roles. The story is about Madhavan who takes care of Unnikrishnan right from his childhood by giving him good food and shelter and he ends up making him work at his own fertilizer company . The rest of the film is about the struggles Unnikrishnan faces in order to live a good life. Hannefa Gopi Bheeman, Raghu, Jagathy Sreekumar and Lalu Alex Lalu Alex is a famous actor in Malayalam cinema in >> Read More... play in the supporting roles.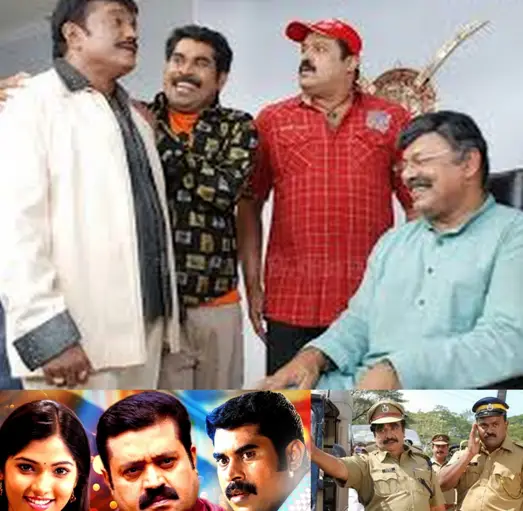 7. Chattambinaadu
Chattambinaaduisa Malayalam film released in 2009. Shafiis the director and Benny P. Nayarambalam is the producer. It stars Mammootty, Lakshmi Rai, Siddique, Manoj k. Jayan, Vinu Mohan Vinu Mohan is a prominent Malayalam actor. He was >> Read More... , and Suraj Venjarammoodu. It was one of the best movies of the actor Haneefa
8. Kalabha Malabh
This motion picture is about the life of a Hindu and his hatred towards Muslim crew. Both those groups together should survive the adversities of the term. Kalabha Mazha Click to look into! >> Read More... is a 2011 Malayalam film guided by P. Sukumenon, featuring Krisha and Radhika playing the lead roles.
9. Musafir
A needed criminal, a rich, delightful young lady with a terrible expectation of making herself fortune is the storyline featuring Rahman as Musafir Mamta Mohandas as Anupama Gopalakrishnan Nair Balain lead roles. Sakthi Divya, Unnicochin, Haneefa, GK Mamukkoya as Kunjahamed P. Sreekumar Likewise Adv. Menon. Play the supporting roles in the film Musafir. 
10. Mannar Mathai
Mannar Mathai is a Malayalam film, directed by Mamas. It is a continuation of the 1995 movie. Mannar Mathai is the third portion of the commended Ramji Rao establishment. It stars Mukesh, Saikumar, Innocent, Janardhananin for significant roles and at the same time Aparna Gopinath Peering through her professional looking glasses a >> Read More... , ShammiThilakan and a couple of others is included in the cast.