The Bollywood industry is one of the most loved industries in the world. Some actors and actresses are highly talented. It is said that one should not marry at the peak of their career as it may affect their career growth. But some well-known actresses got married at a very young age despite their rising careers.
So let us list some of the Bollywood actresses who married at a young age.
Dimple Kapadia is a well-known actress in Bollywood. She was the wife of the famous actor Rajesh Khanna Born as Jatin Khanna on 29th December 1942, the ch >> Read More... . Dimple was a die-heart fan of Rajesh Khanna. She decided to marry him when she was merely 15, and Rajesh was 15 years older than her. She ignored her career to marry the veteran actor and was with him until his death bed.
...
Divya Bharti was one of the most beautiful actresses in Bollywood. She married at the peak of her career when she had gained name and fame. Divya married Sajid Nadiadwala Sajid Nadiadwala is undoubtedly one of the most in >> Read More... at the age of 18. Later, it is assumed that she died after falling from her building. Her mysterious death brought her into the immense limelight.
...
Neetu Singh is a famous actress in Bollywood. She started dating actor Rishi Kapoor Rishi Kapoor is an actor born in the prominent Kap >> Read More... when she was just 14 years old. Rishi Kapoor was famous in Bollywood industry, and Neetu was not that much famous. At that time, they decided to tie the knot and got married. Neetu was just 21 years old when she decided to get married. They both were together and in love till the death of Rishi Kapoor in the year 2020.
...
Bhagyashree Patwardhan is a famous actress in Bollywood. However, she has done very few movies. Bhagyashree married her school love when she was just 21. Himalaya Dasani Himalaya Dasani is a Sindhi-speaking Indian busine >> Read More... and Bhagyashree were very much in love, and when Himalaya proposed to Bhagyashree, she couldn't resist and they got married. They are blessed with two children.
5. Babita Shivdasani Kapoor
Babita is the mother of famous actresses Kareena Kapoor and Karishma Kapoor. Babita and Randhir Kapoor Randhir Kapoor was born on the 15th of February 19 >> Read More... liked each other since their childhood days. Babita has also acted in a few movies. Randhir and Babita decided to get married when she was 23 years old only. They both were in deep love; that is why Babita sacrificed her career to enter the Kapoor family. They got separated during the 1980s but reconciled in 2007.
...
6. Genelia D'souza
Genelia D'souza is a beautiful actress in Bollywood. She is pretty, bubbly, and has a charming smile. Genelia and Riteish Deshmukh Riteish Deshmukh is the son of a politician, late >> Read More... dated and married when Genelia was just 25. It came as a shock to people as Genelia was a rising star at that time. However, they are blessed with two boys and are very much in love.
...
Aditi Rao Hydari is a famous actress in Bollywood. She is gorgeous and is known for her role in Padmaavat. Aditi Rao Hydari belongs to a royal family and is the princess of Hyderabad. She fell in love with Satyadeep Mishra Satyadeep Mishra is an Indian actor. He has acted >> Read More... and got married to him at the age of 21 only. However, they are separated now but remain friends as of now.
...
Saira Banu is a well-known actress in Bollywood. She is a devoted wife to actor Dilip Kumar Muhammad Yusuf Khan was born on the 11th of Decemb >> Read More... . Dilip Kumar and Saira Banu were married at a young age when Saira was only 21. However, they are not blessed with kids, but Saira was with Dilipp, caredg for him until his death.
...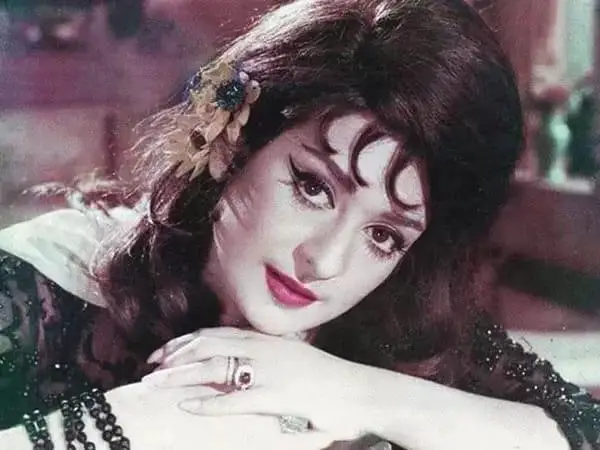 Chitrangada Singh is a beautiful dusky actress in Bollywood. She is gorgeous and has excellent acting skills. Chitrangada Singh fell for Jyoti Randhawa Born on May 4, 1972, in New Delhi, India, Jyoti Si >> Read More... , who was a golf player. They got hitched and tied the knot when Chitrangada was just 25 years old. However, the marriage did not last, and they divorced in 2015.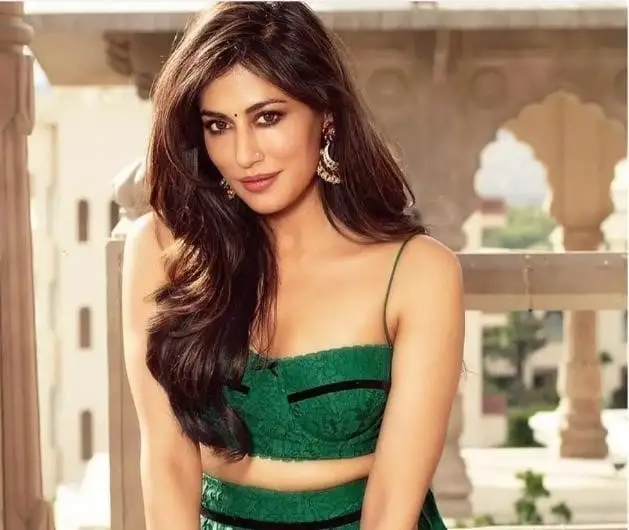 Mallika Sherawat is a well-known actress in Bollywood. She is known for her bold eyes and erotic movies. Mallika has established herself as a sex symbol and is also known for her seductive looks. However, Mallika married at a young age, even before entering Bollywood. She married a pilot named Karan Singh Gill in 1997. The marriage did not last long, and they got divorced.