Television stars rarely do so well that they make permanent places in the hearts of their fans. Divyanka Tripathi Divyanka Tripathi was born in Bhopal India. She is >> Read More... is one of the few television stars who has managed to achieve this impossible feat, thanks to her charming smile, wonderful acting skills and the choices she makes regarding the kind of shows she chooses to be a part of. She has achieved some great things in life and has now got married to her co-star, Vivek Dahiya Vivek Dahiya is a TV actor who has gained a great >> Read More... .
Here are 20 facts about the "Ye Hai Mohabbatein" actress:.
1. Her True Dream
...
The actress originally did not even dream about becoming an actor. Her initial dream was to join the army and become an officer. To facilitate this career choice, she even went on to join the Nehru Institute of Mountaineering, located in Uttar Kashi, in order to pursue a course in Mountaineering.
2. A Shooter
...
The actress, who plays the adorable and brave Ishita Bhalla in her show, who is a dedicated mother, is actually quite brave and talented in other aspects too. She is a national level rifle shooter and also holds a gold medal in the same. Moreover, she is also an executive in that Rifle Academy in Bhopal.
...
3. Zee Cine Stars Ki Khoj
The actress, before she could pursue her army dream further, joined the Zine Cine Stars Ki Khoj, which she also won from Bhopal. Sharad Malhotra Sharad Malhotra, who is an Indian actor, was born >> Read More... also participated in the competition and won it from Kolkata. The two then went on to star together in the show " Banoo Main Teri Dulhann Banoo Main Teri Dulhann is an Indian Television Dr >> Read More... ". The couple dated each other for 7 years, after which Divyanka became aware of his wandering ways and decided to dump him. Ankita Lokhande Ankita Lokhande was born on 19 December, 1984, in >> Read More... too had been a part of Zee Cine Stars Ki Khoj, which she won from Nagpur.
...
4. Miss Bhopal
...
The actress also has other titles and achievements to her credit. In 2003, the actress had participated in the Teen Queen Contest, where she won Miss Beautiful Skin. The judges of this show were Achint Kaur Achint Kaur is an Indian serial and theatre actres >> Read More... , Mallika Sherawat Mallika Sherawat is a glamorous Model turned bold >> Read More... , Milind Soman Born on 4th November 1965, Milind Soman is a super >> Read More... , among others. Then in 2005, she was also crowned Miss Bhopal, having started her career in Bhopal, from where she belongs.
5. Her Debut
...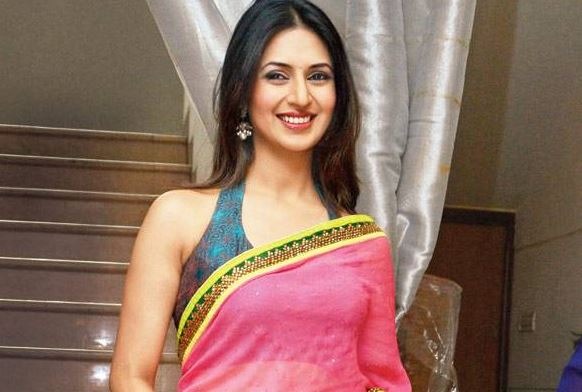 Some may think that it was through Banoo Main Teri Dulhann that the actress made her debut; but actually, it was through Doordarshan's Telefilms when she first appeared on screen. She was one of the anchors for Akashvani in Bhopal, from which she gained a lot of recognition and her role in Banoo Main Teri Dulhann. The actress states that she owes a lot to Akashvani, even though Zee Cine Star was responsible for the confidence that she had, with which she performed.
...
6. Her Favorite Role
The actress has been a part of several shows, and has done several roles, among which are that of Nikita from Teri Meri Love Story, Chinki from " Chintu Chinki Aur Ek Badi Si Love Story Chintu Chinki Aur Ek Badi Si Love Story was a regu >> Read More... ", Divyaa or Vidya from Banoo Main Teri Dulhann Meera and Radha in the horror show " Ssshhhh Phir Koi Hai Ssshhhh Phir Koi Hai is an Indian horror anthology >> Read More... ", but her favorite has always been that of Mrs Rashmi Sharma in the show "Mrs And Mr Allahabadwale".
7. Her Dream Role
The actress has been doing a great job with each and every role that she has been given, especially with the roles where she is supposed to play the girl next door, or a village simpleton. Her dream role, is right on those lines. She wants to essay the role of Mother India, or something similar to that someday in her career.
8. The Roles She Look Forward To
The actress has through the years achieved the fame and money that most actors struggle for all of their lives. Now she has loyal fans and is in a good place in both, her career and her personal life. Now she wants to satisfy the creative instinct in herself and play a role that challenges her as an actress. She has expressed her desire to play a police officer or a psychopath several times, in line with this wish of hers.
9. The Food She Eats
On screen, Divyanka plays a South Indian Brahmin who has never touched non-veg all her life. In real life too, Divyanka remains a devout vegetarian. She is also in love with chocolates and ice creams. However, the actress has made it clear that just like her character on screen, she does not mind cooking non-veg food.
10. Her Favorites
The actress has a very serene favorite when it comes to colors. She loves the color white. Her favorite shopping destination is right here, in Mumbai's Lokhandwala, rather than some fancy foreign country that actresses name just to show off. Also, when it comes to cosmetics, she has always remained a faith user of Lakme Cosmetics.
11. Her Love Life
The actress fell in love with her Banoo Main Teri Dulhann, and the two dated for 7 long years. After their first show, Sharad did not get work for some five years, after which he appeared in the show Maharana Pratap as the older Maharana Pratap. Not only did the show lose out heavily on TRPs with ' Faisal Khan Faisal Khan was born in 1999 in Mumbai. His father >> Read More... 's exit, but Sharad's lack of capabilities made matters worse. Moreover, the actor then started to cheat on his girlfriend of seven years with his then co-star, Rachana Parulkar Rachana Parulkar is a renowned Indian model, dance >> Read More... . So, a breakup was imminent and after taking her time to heal, Divyanka married Vivek, and the two are now living happily with each other.
12. Her Idea About The Perfect Man
Just before her marriage, when Divyanka was asked what she looks for in a man, she had replied that she wants to be with someone who respects her and cares for her. It is important to give each other the basic space and be great friends, in order to share a comfortable equation. What she wanted to avoid the most was the presence of ego in her relationship and wanted to marry a man who can understand that her job requires her to stay out till late.
13. Her Fashion Choices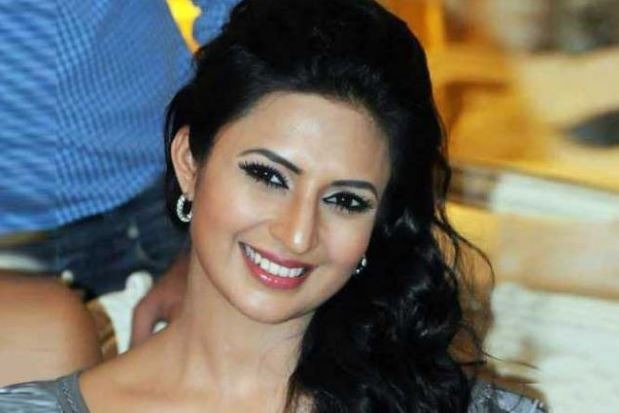 One would think, that being a former model, the actress probably keeps track of the trend. However, the actress does not care of the styles in trend at all. She only follows her own sense of style and fashion, which seems to be working incredibly well for her, since she look beyond fabulous and stylish in her show. She states that no matter what happens, she will never stop exploring herself, which will lead to creative and new paths.
14. Her Persona
Like her role in her current show, Divyanka too is a very positive person and believes in spreading that positivity. She may be a shy and simple girl, but she has immense confidence in her own self, and tries her best to handle all of her situations maturely. She strongly believes that creating and spreading negativity can never lead to anything good.
15. On Social Media
The actress is present and active on all social media networks. She tries her best to reply to her fans, or at least to as many as she can, given her busy schedule. She claims that she has never blocked her fans for her social media handles, as before being an actress, she is a human, and that is how she wants things to remain.
16. Hobbies
Apart from rifle shooting, when Divyanka is at home, she like spending the little free time she has with her family rather than going to parties. She just like to wrap herself in a shawl and chit chat with her family.
17. The Movements She Supports
The actress stand tall against hypocrisy of any kinds. So naturally, she is also a great promoter of women empowerment and all other adjoining causes. At the same time, she also particularly appreciates honesty of any kind and hates people who are always on their phone and ignore the world around them.
18. Bollywood Preferences
When it comes to Bollywood, the actress's all-time favorite film is " Hum Dil De Chuke Sanam Click to look into! >> Read More... ". Her favorite actor is Salman Khan Salman Khan is a very famous Indian actor and a pr >> Read More... , but she is especially fond of Sonu Sood Sonu Sood is a famous Indian Cinema actor, model w >> Read More... . Her favorite musicians are Shubha Mudgal This famous Hindustani Classical singer, trained i >> Read More... and Kailash Kher Kailash Kher was born on 7 July, 1973 in New Delhi >> Read More... . Her favorite book is by Cecelia Ahern and is the cult favorite, PS, I Love You.
19. Her First Job
The actress has always been pretty sincere. She never smoked, never drank, and joined her first ever job when she was still studying in school. It was to be a host for All India Radio (AIR), and her first salary was that of 800 rupees.
20. Controversies
The actress has chosen to stay away from controversies. She could not avoid it during her breakup, but apart from that, she has an also crystal clear record . However, once while she was shooting for her show Ye Hai Mohabbatein, a random stranger entered her personal space and passed derogatory remarks on her, while misbehaving with her. As soon as they noticed this, Aly Goni Aly Goni is an actor from Jammu and Kashmir and re >> Read More... and Karan Patel Karan Patel is an Indian television actor born on >> Read More... stepped in to beat the stranger for what he was doing and threw him off their sets.