The Bollywood starlet has been a star of several films and rules several hearts with her charm and talent. The actress entered the film industry long back and remains one of the sexiest heroines ever in Bollywood. With a traditional Bengali look inherent in her upbeat style, the actress always manages to outdo herself.
Following are 20 facts about the actress that not a lot of people are aware of.
1. She was considered unattractive
...
The actress has a dusky glow on her face, but our country has always been obsessed with fair skin color. So, as a child, Bipasha had to face heavy criticism for her complexion and for her physique, which was slightly chubby. However, the actress decided to turn things around and changed her chubby self into the living breathing definition of fitness goals. Moreover, she made women all over the country realize that as long as they believe in themselves, it does not matter if they are fair or dark.
2. Her family
...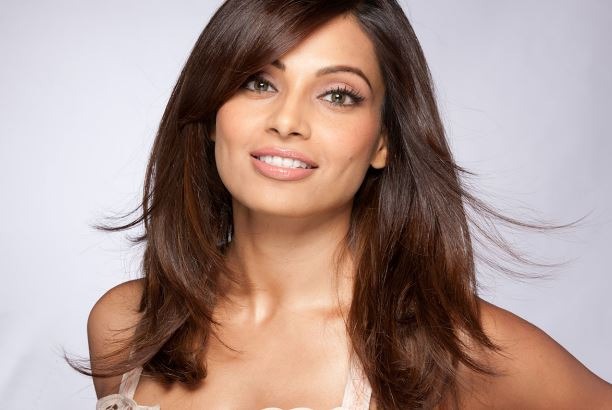 Ever since the actress joined the industry, she has remained tight lipped about her personal life. It is a common practice followed by several Bollywood celebrities, but those celebs keep their love life private, not their family. Bipasha is a little different. She has never spoken about her family, which comprises of her younger sister Bijoyeta, her elder sister Bidasha and her parents, Hirak Basu and Mamta Basu.
...
3. Her love life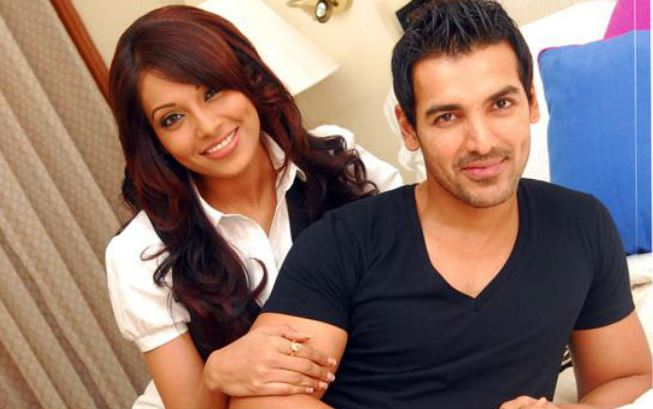 Bipasha's love life was never a secret. She first dated actor Dino Morea Dino Morea is a die-hard Bollywood actor and a for >> Read More... , then a while later moved on with John Abraham Like some of our sexy stars, John Abraham has had >> Read More... . The duo were together for an incredibly long time, and even moved in together in an apartment. However, things did not work out there too and John got married to Priya Runchal, while Bipasha got in a relationship with Harman Baweja Born on 13 November 1980, Harman Baweja is the son >> Read More... for a while. Soon, this relationship also ended and then came in Karan Singh Grover Karan Singh Grover is a famous Indian actor who is >> Read More... . The actor had been married, but he took a divorce and got married to Bipasha. This is Karan's third marriage.
...
4. Her first dream
...
The actress is from Bengal, where most people understand the value of education. Bipasha too wished to study further and qualify as a doctor but could not do so as modeling offers started to come her way. Even today, the actress regrets her decision of leaving her education halfway for joining the film industry.
5. Her favorite food
...
With how fit the actress is, one might think that her diet is similar to that of a bird's and that she must barely give in to temptation. However, the actress is actually pretty fond of trying out all sorts of dishes and cuisines. However, among it all, her favorite remains the classic Bengali cuisines and despite being conscious of her health, she does not hold back when it comes to photo.
...
6. When she replaced Aishwarya Rai Bachchan Aishwarya Rai Bachchan is a popular Indian actress >> Read More...
Remember how breathtaking Bipasha was in the movie Corporate? It was an important film for her too, as people had finally started to recognize her as not just a pretty face and sexy body, but also a talented actress who could go places. However, this role had originally been offered to Aishwarya Rai, who, due to unavoidable circumstances, was replaced by Bipasha. Later, Aishwarya was finalized for the film Singularity, but later became unavailable to to do the role. So it was Bipasha who got the role instead of her.
7. Her entry into the modeling world
Bipasha was studying, planning to become a doctor, but it was all cut short, when Mehr Jessia spotted her. Bipasha was in a hotel in Kolkata where the model suggested her to try her hand at modeling. The rest, as they say, is history.
8. Her love for
The actress has dated many Bollywood stars and many more want to get to know her. However, when it comes to the man of her dreams, she would always say that she wants to marry someone like Brad Pitt, who is also her dream man, before her marriage to Karan Singh Grover. Although her husband is not half as good looking as Brad Pitt, they to do share a similarity, which is that both of them have been through 2 divorces.
9. Her fear
The actress is a very tough woman who has been through several heartbreaks and has built a strong physique through her hard work in the gym. However, the actress does have one fear, which is that of heights. She is terrified of heights and has been phobic to heights since her childhood.
10. Her reading habits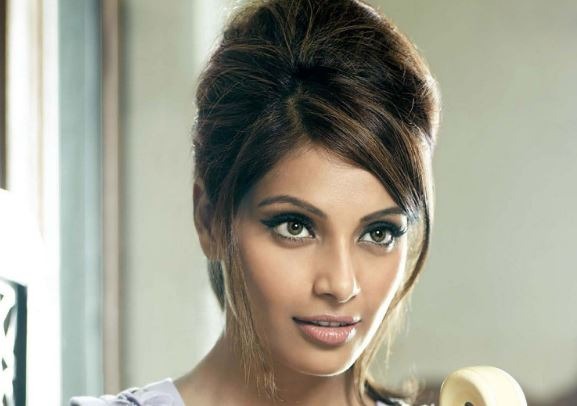 The actress, who looks as though she is ready for getaways and parties at all times is not just about the glamour. The actress who was always extremely fond of studying is also very fond of reading and finds time for it despite her busy schedule. The authors she loves to read the most are John Grisham John Grisham was born on 8th February 1955 in Jone >> Read More... and Robin Cook.
11. Her favorite show
The actress, who always busy due to her back to back jam packed schedule has her own ways to deal with the stress that she faces. She watches her favorite show, which is " Sex And The City Sex and the City is an American romantic comedy-dr >> Read More... ", at any time that she can find.
12. Her favorite city
The actress may be a tough woman and a daredevil, but this adventure loving woman also is quite a softie in her heart. The outspoken actress loves the city of Paris, which is also the city of love.
13. Her name in lists
The actress has been mentioned in several annual lists, like that of the Top 50 Sexiest Women in the World, where her name appeared twice. In 2011, she was ranked at 8th, while in the next year, she was ranked 13.
14. Her tentative debut
The actress could have come on the silver screen much earlier with a film opposite Akshaye Khanna Akshaye Khanna is a popular Indian film actor. He >> Read More... . Vinod Khanna Vinod Khanna, the name of the tinsel town, is alwa >> Read More... , who was Akshaye Khanna's father had offered her a film where she would be cast opposite his son Akshaye, in the movie Himalay Putra. But at this time, Bipasha thought she was not old enough to start acting in films, and so she refused the offer.
15. Her initial career
At the tender age of 16, the actress found her place in the modeling world and won modeling contests by Godrej Cinthol and Ford. Then, in 2001, she entered Bollywood with 'Ajnabee' by Abbas Mustan. Her true break came to her in the form of ' Raaz Click to look into! >> Read More... ', which was supernatural horror film by Vikram Bhatt Vikram Bhatt (Born 1969) is a prominent film direc >> Read More... .
16. Her success with Raaz
When the first Raaz became a blockbuster and earned Bipasha her nomination for Filmfare Best actress. The third installment of the film too became a blockbuster at the box office. It earned the maximum amount of money ever by a horror film in Bollywood. It earned a total of 73 crore rupees in India alone, which uplifted Bipasha's career after a series of flops.
17. Her reluctance to do television
The actress was last seen on television with her television show Darr.. however, now the actress states that she is not going to take up television shows as it involves too much commitment. She said she was offered a show that would air for a year and a half and would require her to give 25 days a month, which was a pretty long and hectic commitment. She felt as though they were asking her to give up her life, which is why she rejected the show.
18. Bipasha's parents
The actress got engaged earlier this year, but her parents were not half as happy as she was with the engagement. The reason for this was that Karan Singh Grover had gone through two divorces already and his marriage with Bipasha would be his third marriage. However, the actress, who is deeply in love with her ' Alone Click to look into! >> Read More... ' co-star, somehow managed to convince her parents.
19. Karan Singh Grover's parents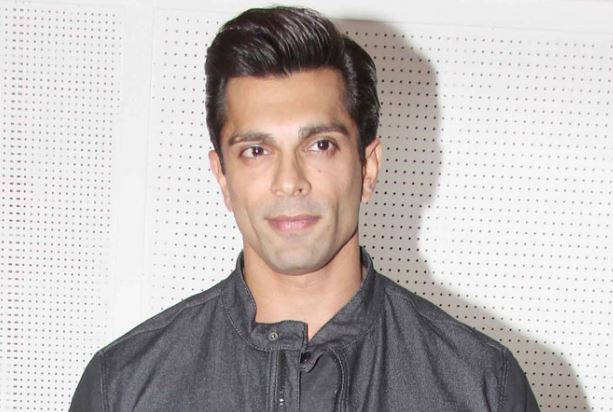 It was not just Bipasha's parents who were unhappy with the match. Karan Singh Grover's parents too were not too happy with Bipasha Basu Bipasha Basu, born in January 7,1979 in Delhi, is >> Read More... . Karan's mother, who was not too happy with his marriage to Jennifer Winget Jennifer Singh Grover, a popular Indian actress an >> Read More... either, had threatened to cut all ties with him if he married Bipasha. She had also not entered his house for all the time that Jennifer had lived in it.
20. The reason
There is a very hypocritical reason behind Karan's mother's disapproval of Bipasha. The woman, who own son had been ill-treating his work and his wives, and had been through several divorces, could not bring herself to accept Bipasha who has had relationships with other men in the past.