The fickleness of Bollywood has been seen by all those who are involved, like the producers, the audience, the actors and everyone else. Even when a movie is good, with a remarkable script, commendable actors, a director who knows his job well and everything else in place, it may sink at the box office, and then the burden falls on the producers, who lose money, and actors, who lose offers and reputation. However, some movies are just plain bad. So bad that we know long before the trailer release that it will not do good, and when the trailer releases, we become even sure that the movie will not be able to do well. What is always surprising is how actors who have acted in the films actually have hopes for the film becoming a big hit on the box office, despite the absolute lack of script in most of the movies.
The following are 20 such movies that performed deplorably at the box office.
1. ' Himmatwala Click to look into! >> Read More... '
...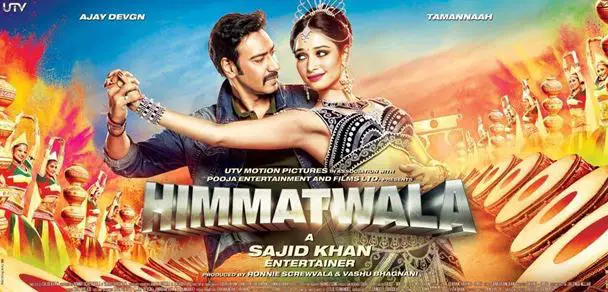 The IMDB rating of this film is 1.8 on 10! They might as well have given them nothing! But the movie was bad; in fact it was extremely pathetic, with petty jokes on swine flu, and ' Sajid Khan Sajid Khan is a Bollywood director, producer and e >> Read More... 's direction contributing heavily to the film's failure. There was also a tiger, and all the other drama that 90s era had, but none of it worked in this disaster of a movie.
2. ' Humshakals Click to look into! >> Read More... '
...
It is one of the least believable movies in the history of Indian cinema. Another one of Sajid Khan's masterpieces with an IMDB rating of 1.8 on 10, this movie was perhaps the worst way of wasting 637 million rupees. The heroine remained the same, Tamannaah Bhatia Tamannaah Bhatia is a well known actress in Tamil >> Read More... , the script was again lacking; the songs were a mockery of music and the actors dancing on them seemed to be mocking the very concept of dancing.
...
3. Bombay Velvet Click to look into! >> Read More...
There were a lot of expectations from this movie, it had Ranbir Kapoor Ranbir Kapoor is a noted Indian film actor. He was >> Read More... and Anushka Sharma Born in an army family to Col. Ajay Kumar and Ashi >> Read More... , and even Karan Johar Karan Johar is one among the top ten celebrities i >> Read More... , all of which went down the drain, along with 120 crore rupees and Anurag Kashyap Born on 10th September 1972, Anurag Kashyap has es >> Read More... directorial career. Not only was the film a commercial failure but was also condemned by the critics.
...
4. ' Karzzzz Click to look into! >> Read More... ' (2008)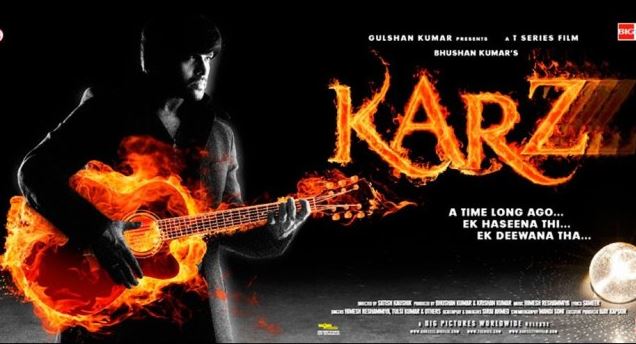 ...
As if Himesh Reshammiya Intro: Himesh Reshammiya got his stardom after win >> Read More... was not suffering enough with his singing career, he also went ahead and started acting. Karzzzz was a remake of an earlier, much better film that had been loved tremendously by the masses. However, this Karzzzz received a rating of 2.1 on 10 by IMDB and it's songs haunted the audience for a long time after the film's release.
5. Aap Ka Surroor
...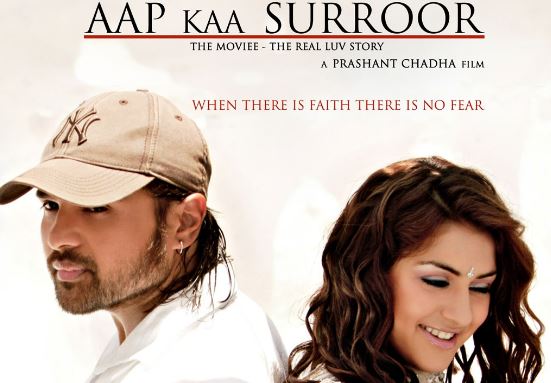 The fact that the film is shot is Germany is mentioned uncountable times in the film itself, along with the fact HR, or Himesh Reshammiya is a huge star. The film was Himesh Reshammiya's acting debut, and has 2.2 IMDB rating. It has Hansika Motwani Hansika Motwani is a young and beautiful actress, >> Read More... and Mallika Sherawat Mallika Sherawat is a glamorous Model turned bold >> Read More... opposite Himesh Reshammiya, none of whom could save the film.
...
6. Ram Gopal Varma Ram Gopal Varma is a famed Indian film director an >> Read More... Ki Aag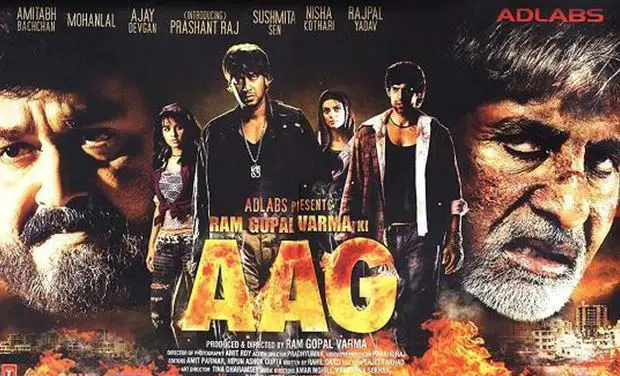 This film was a big budget, multi-starrer, and apparently newer version of 'Sholay', with the likes of , Ajay Devgan Ajay Devgn is an Indian film actor. He is perhaps >> Read More... , . Since the original movie was so good, one would expect this one to do moderately well, if not be as successful. However, the film had one person which the older Sholay did not. It had Ram Gopal Varma, who took this movie to new lows. So much so, that the movie has an IMDB rating of 1.9 on 10, despite the larger budget.
7. ' Drona Click to look into! >> Read More... '
With an IMDB rating of 2.2 on 10, it is hard to understand what director Goldie Behl Born in 23rd February 1969, Goldie Behl is an Indi >> Read More... was thinking as he spent 600 million rupees while directing the movie. With the likes of Priyanka Chopra Born on 18 July 1982, Priyanka Chopra is an establ >> Read More... , Jaya Bachchan Born on 9th April 1948 Jaya Bachchan is an Indian >> Read More... , and Kay Kay Menon Kay Kay Menon or K.K. Menon or Krishan Kumar Menon >> Read More... , you would expect the movie to be at least acceptable. Unfortunately, it had a weak script, and perhaps moderate acting by Abhishek Bachchan Abhishek Bachchan, or Abhishek Srivastava, is a ve >> Read More... , which lead to the film's downfall.
8. Jaani Dushman: Ek Anokhi Kahani
With a 33% rating on Rotten Tomatoes, let's just say that the story was more 'anokhi' than we bargained for. The caste was impressive, with and Manisha Koirala Manisha Koirala, is a Bollywood actress of Nepales >> Read More... being among many others, but the concept of repeated resurrection, and baseless killings among a group of friends did not go down well with the audience, and the movie had an IMDB rating of 2.7 on 10.
9. " Love Story 2050 Click to look into! >> Read More... "
Time travel is an interesting concept, and the Indian audience will perhaps accept it on the day the day it is portrayed in a movie that is just as interesting, with a cast that can act. It had Priyanka Chopra, who is otherwise brilliant at her job, but there is a reason why Harman Baweja Born on 13 November 1980, Harman Baweja is the son >> Read More... is no longer an actor. The movie's IMDB rating was also equally pitiable, with 2.6 on 10.
10. ' Rudraksh Click to look into! >> Read More... '
A very amateur screenplay, messy visuals and hammy performances are what degraded this science fiction horror film. The film has uncountable references to Ramayana, which probably lead to its acceptance, but its IMDB rating is a sad 2.7 on 10 and has always been panned by critics.
11. Mission Istaanbul Click to look into! >> Read More...
The film had 1 star from rediff.com, 1.5 out of 5 by Bollywood Hungama and 3.3 on 10 by IMDB. The actors were not much to begin with, as it had Zayed Khan Zayed Khan aka Zayed Abbas Khan is the son of the >> Read More... , Vivek Oberoi Vivek Anand Oberoi's birth was on 3rd Septembe >> Read More... , Shriya Saran Shriya Saran, the timeless beauty, is a much loved >> Read More... , and Abhishek Bachchan in special appearance, the film was deplored by critics.
12. "Good Boy, Bad Boy"
Not much can be expected from a movie that has Tusshar Kapoor Son of a legendary Filmstar Jeetendra Kapoor and b >> Read More... in it. Imraan Hashmi plays on his trademark playboy persona and together they bring down a movie worth 27 crores, with it gaining a 3.6 on 10 IMDB rating.
13. ' Department Click to look into! >> Read More... '
It has a mere 13% rating from rotten tomatoes and 3.2 on 10 from IMDB! With Sanjay Dutt and Amitabh Bachchan coming together, one would expect the film to be a good one. But it had Ram Gopal Varma as its director and then, even a budget of 320 million rupees could not save the film.
14. ' Mela Click to look into! >> Read More... '
With Aamir Khan, Aishwarya Rai Bachchan Aishwarya Rai Bachchan is a popular Indian actress >> Read More... and Twinkle Khanna Twinkle Khanna made herdebut in Indian film indust >> Read More... as its leads, the film was sure to do good. Although the star power of these actors managed to attract audience, the critics were not to be won over just by good looks. The film received poor ratings, like 3.8 on 10 by IMDB.
15. ' Cash Click to look into! >> Read More... '
It had catchy songs, but its star cast could not do much justice to the movie. It had Ajay Devgan, Shamita Shetty Personal Life: Shamita Shetty took birth on 2nd Fe >> Read More... , Esha Deol Esha Deol is an Indian film actress, who was born >> Read More... , Zayed Khan, and Riteish Deshmukh Riteish Deshmukh is the son of a politician, late >> Read More... , so three of its five stars are not even actors anymore! The movie was not loved a lot, even by the critics, as its IMDB rating is only 3.4 on 10.
16. " God Tussi Great Ho Click to look into! >> Read More... "
A remake, like many of ' Salman Khan Salman Khan is a very famous Indian actor and a pr >> Read More... 's films, of Hollywood movie Bruce Almighty, the film was surprisingly bad. Even though it had Amitabh Bachchan and Priyanka Chopra, none of their star power could save the movie from their heartless acting and its song also did not fare well with the audience.
17. ' Hello Click to look into! >> Read More... '
Another one of Salman Khan's attempts to save his brother ' Sohail Khan Sohail Khan is an Indian Film Actor. He is also a >> Read More... 's career, but ended up adding on to the list of flops. It had a good angle to it but was way too confusing, despite being based on a not so substantial novel. Salman acts as a sort of overseer, not doing a very good job himself. The film received a 3.4 on 10 by IMDB and 20% by rotten tomatoes.
18. " Main Aurr Mrs Khanna Click to look into! >> Read More... "
Salman Khan has fans that follow him, defend him, worship him and love him as though he is a religion in himself. Kareena Kapoor Khan Kareena Kapoor is a super hit actress working in I >> Read More... is also equally successful, and Sohail Khan too tagged along with his brother in the film. A 3.7 on 10 by IMDB and 35% by Rotten Tomatoes, the film failed to do much on the box office, getting panned heavily by critics.
19. Do Knot Disturb Click to look into! >> Read More...
' Govinda Govinda is a popular Bollywood star who is known f >> Read More... ' and David Dhawan Born on 16th of August 1955, David Dhawan has alwa >> Read More... tried to recreate their old magic with this movie, but despite the presence of Lara Dutta Lara Dutta is an Indian actress, model, movie prod >> Read More... , Sushmita Sen, Riteish Deshmukh and Rajpal Yadav Rajpal Yadav, the hilarious Indian movie actor, ac >> Read More... , the film sank at the box office. Times of India gave it a 2.5 on 5, IMDB gave it a 3.6 on 10. Its failure was supplemented by the release of Wake Up Sid Click to look into! >> Read More... , which released on the same weekend and did much better than Do Knot Disturb.
20. Fight Club: Members Only
A copy of the American Fight Club, the movie starred Zayed Khan, Suniel Shetty Suniel Shetty, a renowned Bollywood actor, was bo >> Read More... , Amrita Arora Amrita Arora was born on 31st January 1981 in Chem >> Read More... , Dino Morea Dino Morea is a die-hard Bollywood actor and a for >> Read More... , Riteish Deshmukh, Aashish Chaudhary Aashish Chaudhary is a Former Model and an Actor w >> Read More... , Ashmit Patel Ashmit Patel is an Indian film actor and director >> Read More... and . The film did not half as well as the Hollywood version that has the likes of in it. Produced by Sohail Khan, the movie received pitiable reviews from critics, 3.2 on 10 by IMDB, and 59% by Rotten tomatoes. The actors too performed below average, which is perhaps why we barely see them on screen anymore.