Hundreds of daily soaps have come and gone from our television screens. Some we followed religiously, some we ignored while some we hoped would go off air soon. Among these were those soaps that gained national and international popularity, and made their place among the best soaps of the century till now. We hope to see their future seasons unlike soaps that have been stretching on and on, so much so that we just wish that its makers would put an end to it.
Here we present 20 serials that have engraved their place in our hearts and left us wanting more.
1. ""
...
The Sarabhai family very quickly found their way in our living rooms. It was impossible to miss a single episode. Their raw comedy and constant snaps at each other was like a breath of fresh air amidst the constant tears of the tortured daughter-in-law. Perhaps that is why, when the news broke that there may be a possible second season of the show, the entire country waited in eagerness. However, now it has been confirmed that it will be a web series rather than another season.
2. " Nach Baliye 7 Nach Baliye is an Indian dance reality show. Nach >> Read More... "
...
The show is already immensely loved. Every season has done a commendable job in holding the audience's interest but the last season took it to another level altogether. Rithvik Dhanjani Rithvik Dhanjani is a popular television actor, da >> Read More... is a wonderful host and he was joined by Karan Patel Karan Patel is an Indian television actor born on >> Read More... , who is loved to bits by the audience due to his show "Ye Hai Mohabbatein". The best part was that the show no longer aired only on weekends. Every day we saw the couples compete in a new form of challenge that would prove how well they know each other.
...
3. " Comedy Nights With Kapil Comedy Nights with Kapil or CNWK for short, is a c >> Read More... "
Around the time when this show came, there was absolutely no comedy show that you could watch with your family. All of them involved adult jokes that were mostly just plain vulgar. However, Kapil Sharma Kapil Sharma was born in a small town of Amritsa >> Read More... was always seen making a conscious effort to keep the jokes such that it remains a family show. With various new concepts like stage comedy, involvement of the audience, and so on merged together, the show soon became a national favorite. However, it was not as good as the next show on this list.
...
4. " The Kapil Sharma Show The Kapil Sharma Show is one of the popular Indian >> Read More... "
...
If there was anyone who benefitted exceedingly from Kapil's feud with his channel associates, it was Sony TV. The new show had better concept, more characters, and more comedy. We might as well say that 'Comedy Night With Kapil' was going downhill, but this show gave Kapil the stardom that he was close to losing.
5. " Jassi Jaissi Koi Nahin This show aired in India on 1 September 2003 bring >> Read More... "
...
Most of us were kids when this show aired, but it is hard to forget this show. Mona Singh Mona Singh is a popular Indian model-turned-televi >> Read More... introduced us to the concept of make over, and the other characters like Pari made us laugh. The show gave an eye opening message, that beauty of the heart is way more important than that of the face. The show made Mona Singh so popular, that she was honored by having her face on a postage stamp.
...
6. Siya Ke Ram Siya Ke Ram belongs to historical drama genre. It >> Read More...
If for a minute we ignore the grandeur of the show, the many new aspects of Ramayana that it is bringing forward to us and the perfect star cast, I still cannot ignore what is the true gist of this show. This is Ramayana, for the very first time, is presented from Sita's point of view. She is not a meek, surrendering victim, she is fearless, curious woman who has been brought up with love and freedom and whose love is her God, and her God is her love, which gives her the courage to believe in the power of Dharma.
7. " Satyamev Jayate 1 Satyamev Jayate is a social talk show on Star Indi >> Read More... ", " Satyamev Jayate 2 This show was an Aamir Khan show all the way. Boll >> Read More... ", ""
There have been accusations stating that all the money that is donated to the show is actually going towards promoting terrorism. But we can be sure that they are false, because the organisations that feature on the show are real organisations that have been fighting against injustice long before ' Aamir Khan Aamir Khan or Mohammed Aamir Hussain Khan is Bolly >> Read More... 's team promoted them on their show. The issues they show are those that are eating up our society like termites and the least we can do is appreciate them.
8. ' Khichdi Instant Khichdi is a SitCom based on the lives of >> Read More... '
The show was iconic, the plot was iconic, and so were the characters. It is hard to not think of Hansa Parekh and her beloved Praful when we see Supriya Pathak Supriya Pathak is an Indian actress who has been r >> Read More... and Rajiv Mehta. Many dialogues from the show were embraced by the audience in their everyday speech. The show was first aired in 2002 and has only aired 98 episodes, but the audience loved it so much that it was run several times on channels associated with Star Plus, like Star One and Pogo.
9. " Kuch Rang Pyar Ke Aise Bhi Kuch Rang Pyar Ke Aise Bhi is an Indian fiction ro >> Read More... "
The show has blatantly presented to Indian audience the Oedipus complex between a mother and her son in its most extreme form. The mother commits suicide as soon as she feels her son is being snatched away from her, and then the obvious happens, the son must let go of his love. Although the show has not yet been on air for long, the popularity of the actors and the ease with which the audience can relate to it is a testimony to how far the show can go.
10. ' Tamanna Tamanna depicts an Indian girl Dharaa, who aims to >> Read More... '
In Indian society, everyone talks about how women should be empowered, how they should fulfill their aspirations, but most women just end up becoming housewives and mothers. In Dhara, we met a woman who not only dared to fulfill her dreams, but also take the huge step of leaving a husband who did not respect her and her goals.
11. Iss Pyaar Ko Kya Naam Doon
A huge reason why the show still enjoys so much popularity is that it did not stretch on like other daily soaps. It came, garnered the love of its audience and left them wanting more. The storyline was not very unique, but its portrayal was. The writers took great caution to make sure that the audience loved the characters and the characters tried their best to return the love of their audience. Perhaps that is why, the actors like and Sanaya Irani Sanaya Irani is an Indian actress who majorly acts >> Read More... are loved most for this show.
12. Bhabi Ji Ghar Par Hai
Another show that enjoys high viewership, hugely because it is relatable. But we cannot deny that there are many other contributing factors, like the evergreen storylines, the innocently unaware women, the many supporting characters, and of course, the dialogues. How many times in a day do you hear 'Sahi Pakde Hai'?
13. '24'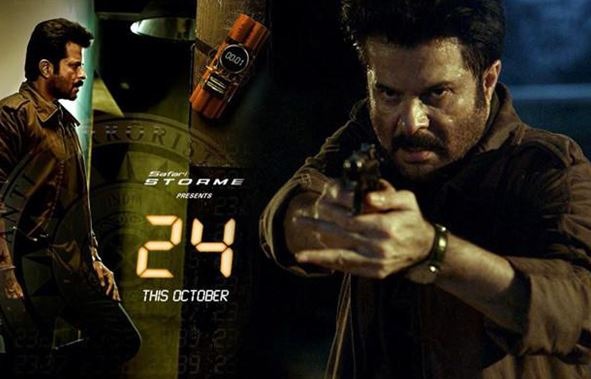 Like many other movies and shows, this show was also inspired by Hollywood. It brought on television the much loved actor Anil Kapoor Anil Kapoor was born on 24th December 1956 in Mumb >> Read More... and we saw some of the most brilliant actors get together in one show. Also, it being a limited episode thriller contributed immensely to the show's success and its much awaited second season is now finally here, starring brilliant actors and depicting promising storyline.
14. Astitva... Ek Prem Kahani
Launched in 2002, this show ran for four years! It was immensely appreciated, as never before had a woman chosen to stand for herself, to not let others take important decisions of her life and to dare to go against the society that tried to oppress and demean her.
15. " Kitani Mohabbat Hai Season 1 Kitani Mohabbat Hai Season 1 started in January 20 >> Read More... ", " Kitani Mohabbat Hai Season 2 Kitani Mohabbat Hai Season 2 was a serial starring >> Read More... "
When this show was running, it did not have fans, it had devotees. And these devotees acted as though it was a crime to not watch is show. In their defence, the lead pair did have sizzling chemistry, and the show, with all the romance and drama, always kept its viewers at the edge of their seats. Moreover, the show was just the perfect length, which left scope for a second season, albeit it followed a different track.
16. ' Arjun Click to look into! >> Read More... '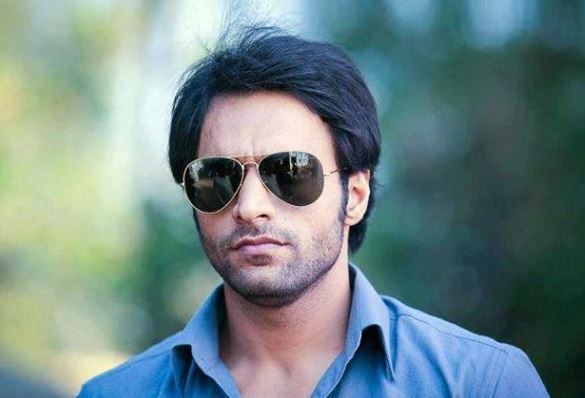 garnered a significant fan base, all thanks to this show. The show dealt cleverly with serious issues and crimes like human trafficking, and the result of blind superstition. The show had a weekend time slot, which in general works well for shows, like it did for ' Naagin Inspired by supernatural powers and incidents Ekta >> Read More... ', " Neeli Chatri Waale Neeli Chatri Waale is a show that revolves around >> Read More... ", and so forth.
17. 'Naagin'
The response that the first promo of this show received made the producers ( Ekta Kapoor Ekta Kapoor; a legendry producer in Indian TV and >> Read More... ) confident that it would do well. It had been a while since supernatural creatures like a Naagin had been chose as the entire concept of a show. But this show did so well, it surprised the entire country, including the producers. Its second season is now on air and the actors, who have gained popularity like never before, are more than willing to oblige.
18. "", " Hum Paanch Season 2 Balaji Telefilms private limited, and Zee Telefilm >> Read More... "
Although this show first aired in 1995, the show's second season was launched in 2005, and it was equally anticipated and loved even then. Arguably the best comic serial on Zee TV till date, the show was an instant hit and the lead actors of the show gained unprecedented stardom due to it.
19. ' Everest Click to look into! >> Read More... '
Beautiful is not a word that can capture a woman's entire identity. We saw in Everest how a woman fulfilled her father's dream and her own. Determination, perseverance and sheer will gets Anjali what she wants and she proves to the world that a woman is just as strong as a man, if not more.
20. "Left Right Left - Season 1", "Left Right Left - Season 2"
Back in the day when Sab TV had not turned into a channel for comedy shows, it aired this masterpiece. It shows six cadets find their place as a part of the Indian army, discovering love and their own true self in the process.