Over the years, making movies has become a more expensive task. The cost of production reaches millions of dollars, and it becomes a tough task to recover the cost. Studios invest a huge sum of money each year in order to entertain the audience. Let's have a look at the world's top 10 most expensive movies.
1. Pirates of the Caribbean: On Stranger Tides
This was the fourth film in the series named Pirates of the Caribbean. On Stranger Tides was produced jointly by Walt Disney Walt Disney or Walter Elias Disney was an American >> Read More... Pictures and Jerry Bruckheimer Films. Starring and Penelope Cruz One of the sexiest actresses of all time and sensa >> Read More... , the production cost of this movie was $378.5 million, and it grossed $1.045 billion at the box office. The major part of the budget was consumed by expert quality 3D cameras and visual effects.
...
2. Pirates of the Caribbean: At World's End
This was the third movie in the same Pirates of the Caribbean franchise. At World's End was released in 2007 with a budget of $300 million. It too was highly successful commercially, grossing $963.4 million. Walt Disney Pictures and Jerry Bruckheimer Films released the film in several countries, and it was appreciated for its special effects and action set-pieces. The film starred Johnny Depp, , and among others.
...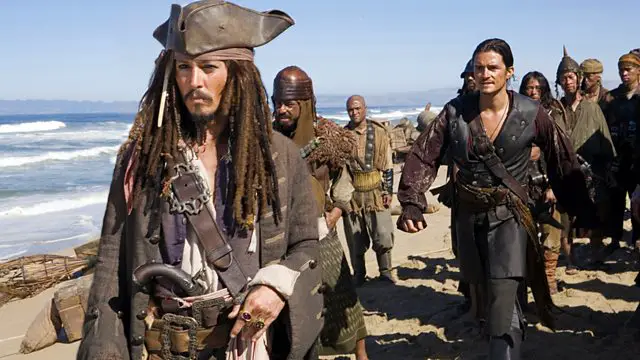 3. Avengers: Age of Ultron
...
This is a superhero movie based on the Avengers, a team of superheroes in the Marvel Comic universe. Marvel Studios produced it and it had a budget of about $280 million. It earned more than $1 billion upon its release. It was filmed in 3D and contained several action sequences with visual effects. The film had a cast of several actors like ., Mark Ruffalo Born on November 22, 1967, in Wisconsin, U.S, Mark >> Read More... , Chris Evans Christopher Robert Evans (Chris Evans) is a promin >> Read More... , , , etc.
4. John Carter Click to look into! >> Read More...
...
John Carter, released in 2012, is a sci-fi film produced by Walt Disney Pictures. It had an average budget of $264 million and earned merely $284 million. The film is based on the novel series Barsoom's first book named A Princess of Mars. It starred and Lynn Collins.
...
5. Tangled
One of the most successful animated movies of all time; Tangled was the Walt Disney adaptation of the fairy tale named Rapunzel. Tangled was in production for six years with a final budget reaching $260 million. It was a box-office success, earning $592 million. Mandy Moore Amanda Leigh Moore was born on 10th of April in Ne >> Read More... , Zachary Levi, and Donna Murphy Donna Murphy is an American singer and actress. He >> Read More... were the voice actors in this movie.
...
6. Spider-Man 3
...
As the name suggests, Spider-Man 3 came third in the Spider-Man trilogy by Sam and Ivan Raimi. The film is about the superhero, Spider-Man and was produced by Marvel Studios. It had a budget of $258 million owing to special effects. It featured Tobey Maguire Tobey Maguire is an American film producer and act >> Read More... , James Franco James Franco is a prominent American actor and dir >> Read More... , and .
7. Harry Potter and the Half-Blood Prince
This movie was directed by David Yates David Yates is a British short film, movie and TV >> Read More... and Warner Bros. Pictures was the distributor. Harry Potter and the Half-Blood Prince came sixth in the Harry Potter series adapted from J.K. Rowling's fantasy thriller books of the same name. The film series is based on magic and required quite a lot of special effects and CGI. Made on a budget of $250 million, the movie successfully earned $935 million. It starred Daniel Radcliffe Daniel Radcliffe is a popular English actor who ro >> Read More... , , and Rupert Grint Rupert Alexander Lloyd Grint is an English artist >> Read More... as the central characters.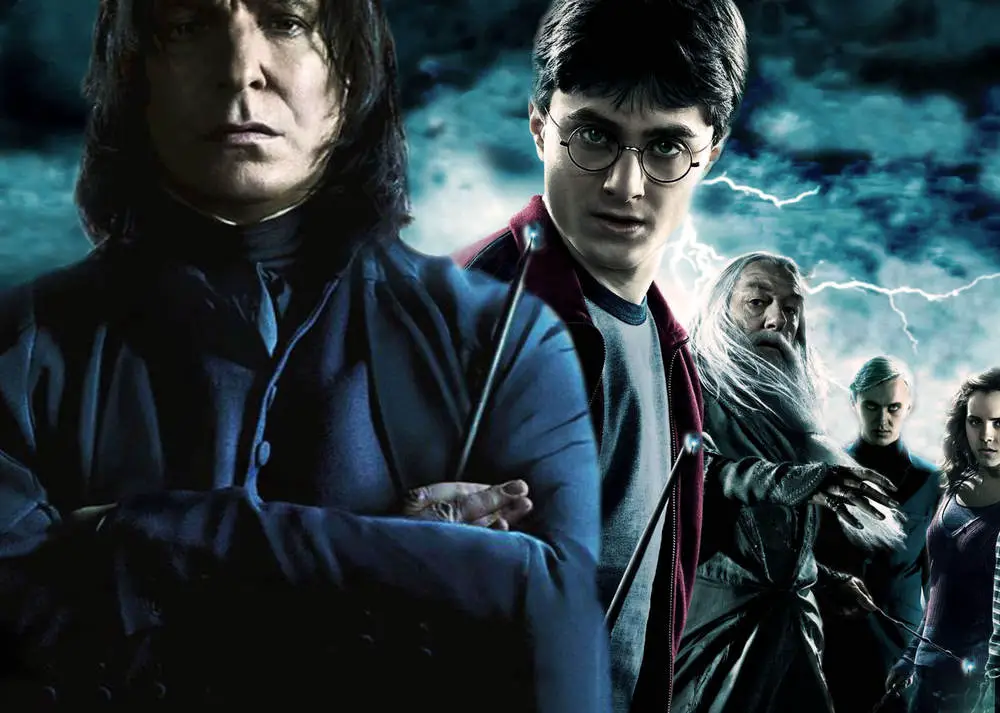 8. The Hobbit: The Battle of the Five Armies
This was a fantasy movie based on a novel by J.R.R Tolkien named The Hobbit and starred Martin Freeman Born in Aldershot, a city in Hampshire in England >> Read More... , Ian McKellen No writer could ever describe him. As a writer, fo >> Read More... , Luke Evans He is one of the sexiest men alive ever pronounced >> Read More... , etc. It released in 2014 in several countries and had a budget of $250 million. It was co-produced by New Line Cinema, Wing Nut Films and Metro-Goldwyn-Mayer. It earned $956 million worldwide.
9. Batman vs. Superman: Dawn of Justice
The movie featured cross-over story between two superheroes of the DC Comics: Batman and Superman. It starred and Batman and Henry Cavill Henry Cavill, a Britisher, was born in Jersey on 5 >> Read More... as Superman. Produced by Charles Roven Charles Roven is a movie producer from America, Pr >> Read More... and Deborah Snyder Deborah Snyder is also known as Deborah Johnson is >> Read More... , the movie had a budget of $250millionand earned $873 million.
10. Avatar
Released in 2009, Avatar is a universally acclaimed science fiction epic directed and produced by James Cameron James Francis Cameron is one of the most successfu >> Read More... . It is set in the future and shows a habitable moon named Pandora where the Na'vi tribe exists. The theme and treatment of the film were unique, and it won three Academy Awards. The budget of this Sam Worthington His full name is Samuel Henry John Worthington pop >> Read More... and Zoe Saldana With her undeniable charm, Zoe Saldana has proven >> Read More... starring movie is $237 million and it earned more than $2 billion worldwide.