Marathon-Viewing or binge-watching is the best bonding activity. The feeling of sitting on the couch with your best friend having hands full of popcorn or having a potato chips bag and watching the entire series in one sitting is amazing! Some of the movie series worth marathon-watching are listed below, so grab your snacks and get ready!
1. Harry Potter
Harry Potter has eight parts; 1178 minutes of journey into the fantasy world. This series has taken a special place in people's heart. The story is set in a mind-blowing wizarding world; the intricate details of this fantasy world will leave you amazed. The movie has beautifully depicted the friendship shared by Harry, Ron, and Hermione; and how they fight against the dark villain Voldemort.
...
2. Ocean's Trilogy
This series has three parts – Ocean's Eleven, Ocean's Twelve, Ocean's Thirteen. It is a star-studded series with actors like , , and pulling off mind-boggling robberies! The first part will make you addicted enough to watch the remaining two parts in one sitting.
...
3. The Hunger Games
...
This series is the BOMB! It centers on a badass female character Katniss, played by who volunteers to replace her little sister in a deadly tournament. The best parts of the series are the scenes of the tournament, in which participants have to kill their opponents to survive. All the three movies of this series will grip you to the very end.
4. Back to the Future
...
Back to the future has three movie parts. It is based on an interesting concept - time travel! It follows the adventures of a student and a scientist as they use time machine to travel through different periods of time. The time machine is not some crappy looking box but a sports car. How cool is that! This series shows that how certain mistakes can be made during time traveling that can change the entire future if not corrected.
...
5. Taken Trilogy
This is an action thriller movie series. Liam Neeson I don't know who you are. I don't know wha >> Read More... plays the role of an ex-secret service agent. The theme of the first part is the abduction of her daughter and how he tries to find her with almost no clue left behind. Liam Neeson has aced his performance in this series.
...
6. Sherlock Click to look into! >> Read More... Holmes
...
Sherlock Holmes is one of the best mind-boggling mystery movies of all time! The movie revolves around famous detective 'Sherlock' and his archenemy 'Moriarty' created by the famous author Sir Arthur Conan Doyle. In this series, Sherlock Holmes and his companion Dr. Watson engage in a battle of wits and try to save England from the evil plans of Moriarty. This series will never let you get bored even for one second!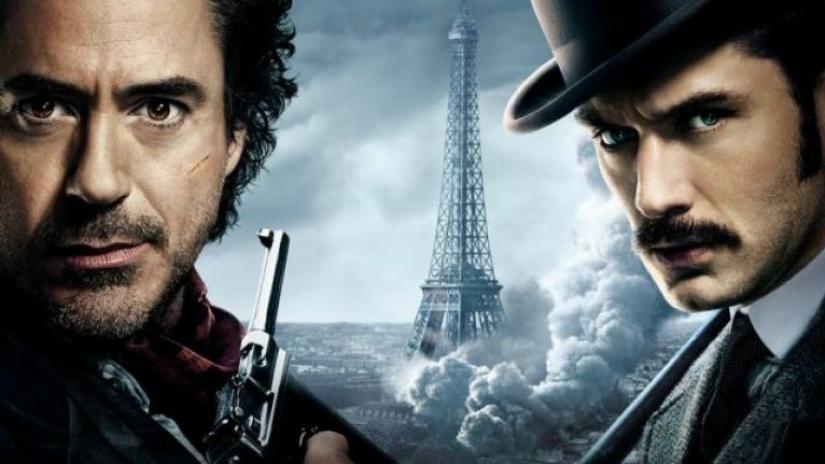 7. Johnny English
Well, you saw the poster! Of course, it is a comedy-action movie because we have Rowan Atkinson As he was growing older, he was called as "a child >> Read More...
8. Spiderman
Spiderman has three parts. It is a fantasy action movie series. It centers on a high school student, Peter Parker who is bullied by his classmates. The movie takes a turn when a genetically changed spider bites him and he gets super powers. He uses this to fight evil. The scene when he discovers his powers and uses it is amazing!
9. Home Alone
Home Alone is a collection of five movies. This is an all-time watch comedy series. It follows the adventures of Kevin who is left at home all by himself while his family goes on a trip. The movie gets more interesting when Kevin learns the burglar's plans and gets them arrested by using witty tricks.
10. Twilight
This series has five parts - Twilight, New Moon, Eclipse, and Breaking Dawn (part 1 and part 2). It is a paranormal romance movie series, generally liked by teenagers. Twilight centers on a girl named Bella who risks everything when she falls for a 104-year-old vampire. Things get complicated when Jacob, a werewolf also falls in love with her. The series has a unique theme and you will want to watch all the parts in one sitting!