Bengal is the most famous and cultural state in India. Their traditions, culture, festivals, and dishes are familiar to us. But, Bengali Films are also a crucial part of Bengali people's life.  Bengali movies depict realism, simplicity, and modernity in their stories. "Realism," "Simplicity," and "Modernity" are the three significant aspects of Bengali Films. "Satyajit Ray" and "Ritwick Ghatak" are the two famous filmmakers of Bengal. They took Bengal Cinema to new heights. These favorite producers also directed some Bengali Movies which manifest Siblings' Bonds in a very adorable way that brings tears to the eyes of the viewers. Let's have a look at some movies that depict adorable sibling bonds:-
1. Pather Panchali
Pather Panchali is a Bengali Film composed and directed by "Satyajit Ray." The Government of West Bengal produced this movie. Its initial release was on 26 August 1955. The title "Pather Panchali" means "Little Song of the Road." This movie depicts the story of a young boy "Apu" and his elder sister " Durga Click to look into! >> Read More... " who belong to a low-income family. Their father had left the village for the city to earn a livelihood. Both the brother and sister lived with their mother, but their mother, day by day, became bitter. Amidst this situation, they tried to survive. As an elder sister, Durga started taking care of her younger brother like a mother, and she used to tease him, also. One day, Durga catches a cold. The condition of her family in terms of finances was so weak that they could not even get her treated. They lived in a house that was too weak to bear rain and winds. After that, Durga's condition worsens, and she dies. Her family could not handle this trauma. So, "Harihar and Sarbajaya," the parents of "Apu and Durga," decided to leave the village and start a new life.
...
2. Sultan: The Saviour
Sultan: The Saviour is an Indian Action Bengali-based Film. The director of this movie was Raja Chanda Raja is an Indian Film Director who is majorly foc >> Read More... . This film was released on 15 June 2018. The film stars Jeet, Priyanka Sarkar Priyanka Sarkar is a renowned Bengali actress who >> Read More... , and Bangladeshi actress Bidya Sinha Saha Mim. The storyline of this movie is that Raja(Jeet) is an adopted brother who shifts to Kolkata with his sister Disha(Priyanka). He works as a cab driver in Kolkata. But one day, Dewaganj's Former Gangsters try to harm his sister. Now his mission is to hunt down those three criminals to take revenge for his sister.
3. Jyeshthoputro
Jyeshthoputro is another Bengali Film released on 26 April 2019. The director of this film is . The film starred Ritwick Chakraborty Ritwick Chakraborty is an Indian actor. He works i >> Read More... , Prosenjit Chatterjee The only son of Biswajit Ranjitkumar Chatterjee wa >> Read More... , Sudipta Chakraborty Sudipta Chakraborty is a renowned Indian film actr >> Read More... , and Gargi Roychowdhury Gargi Roy Chowdhury is an Indian actress best know >> Read More... . This movie is about a Tollywood star Indrajit(Prosenjit), who returns to his native town after his father's sudden death. After his arrival, he noticed some complexities within the family. Indrajit and his younger brother Partho(Ritwick) were devoted to their family. After their father's demise, both brothers were concerned for their sister. The love and concern of the siblings for each other will reconnect them. Now, they together will tackle the problems developing in the family or society.
...
4. Saheb
Saheb is an Indian Bengali Family drama movie. The director of this film was Bijoy Bose. This movie was released in 1981. The film starred Tapas Pal, Madhabi Mukherjee Madhabi is a National Award-winning Indian Actress >> Read More... , Anil Chatterjee Anil Chatterjee was born on the 25th of October in >> Read More... , Utpal Dutta, Mahua Roy Chowdhury, Ajay Gangopadhyay, Shakuntala Barua Shakuntala Barua is an Indian TV actress born in K >> Read More... , Monu Mukhopadhyay Monu Mukhopadhyay was also known as Sourendra Moha >> Read More... , N.Bishwanathan, Goutam Chakraborty. This movie is about a kind-hearted, friendly, and cheerful young man Saheb(Tapas Pal), who loves to play football. His dream is to become a footballer professionally. But he also genuinely loves his sister and family and is concerned about their wellbeing. He was bullied, demotivated, and neglected by his brothers but his sister-in-law and his only sister Bulti appreciate and cares about him. One day his sister's marriage got fixed with a well-educated man. They cannot afford the expenses of a wedding event. So, Saheb sold his kidney without even thinking once and spoiled his football career. Nobody was aware of his selfless act. When his sister-in-law got to know about him, she got worried. His brothers blamed and put allegations against him. When they got to know about his selfless act, their mouths got shut. At last, Saheb's father visits the hospital to see and mourn his only neglected child.
...
5. Basu Poribar
Basu Poribar is an Indian Bengali Family drama movie. The composer and director of this movie is Suman Ghosh Suman Ghosh was born in 1972. He is a Film Directo >> Read More... and released on 5 April 2019. This film starred Aparna Sen A vetern filmmaker and actress, Aparna Sen has bee >> Read More... , Soumitra Chatterjee Soumitra Chatterjee was born on January 19, 1935, >> Read More... , Rituparna Sengupta Rituparna Sengupta is as Indian actress who has co >> Read More... , Saswata Chatterjee Saswata Chatterjee is an actor of Bengali origin. >> Read More... , and Jisshu Sengupta Jisshu Sengupta is an artist who is known for his >> Read More... . This movie is all about a family reunion. The whole family members met on the 50th Anniversary of Pranab(Soumitra), a retired barrister, and Manjari(Aparna). In the reunion, all of them recall some happy and bitter memories, and each of them reveals some dark, unheard secret. Amidst all this, siblings started reconnecting with each other, and finally, after so long, this homecoming became memorable.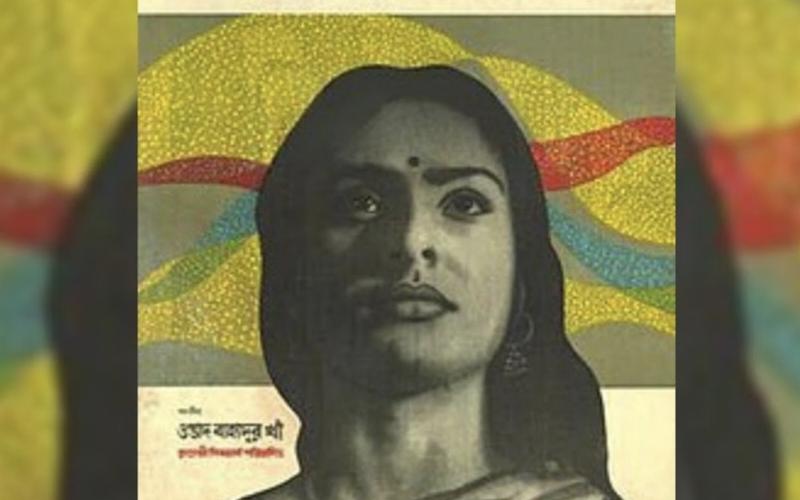 ...
6. Pupa
Pupa is an Indian Bengali Language movie released in 2017. It is composed and directed by Indrasis Acharya Indrasis Acharya is an Indian film director who wo >> Read More... . The actors starring in this film in lead roles are Rahul and Sudiptaa. The film depicts a family crisis story. Subhro(Rahul) and Mou(Sudiptaa) are siblings. After the demise of their mother, their father's condition also worsened. The responsibility of the family fell on both siblings. Mou was stuck between her married life and responsibilities toward her native home. Her brother Subhro is an engineer in the US who came to India to handle his responsibilities. Now, both siblings will take care of their family together.
...
Meghe Dhaka Tara is an Indian Bengali Classic Film. It is the first installment directed by Ritwick Ghatak and based on the life of refugees after the 1947 Partition. The film starred Supriya Choudhury and Anil Chatterjee in lead roles. The film depicts the story of a selfless young woman Neeta(Supriya), who sacrifices her dreams and happiness for her family. But, her family never appreciates her for her kind and selfless act. Neeta's only elder brother Shankar(Anil), who is struggling with his singing career, cares about her and appreciates her. They both used to call each other "Khoka" and "Khuki," which means "little boy" and "little girl." They both support each other a lot. When one is emotionally or mentally down, the other steps in to cheer the other up.
...
8. Subarnarekha
Subarnarekha is one of the masterpieces directed by Ritwick Ghatak. It was the last installment of the Partition trilogy. This film featured Abhi Bhattacharya Abhi Bhattacharya is an Indian actor who acted in >> Read More... , Madhabi Mukherjee, Satindra Bhattacharya Bio coming soon... >> Read More... , Indrani Chakraborty Bio coming soon... >> Read More... , and Bijon Bhattacharya Bijon Bhattacharya is an Indian film and theatre p >> Read More... . It was produced in 1962 but released on 1 January 1965. This movie got named after the river Subarnarekha. This drama depicts the story of a conflict that arises between a brother and his little sister's relationship. Ishwar( Abhi Bhattacharya) was the elder brother of Sita(Madhabi). Sita wants to marry a young man Abhiram(Satindra), who belong to a lower caste family. Her brother was against her intercaste marriage. So, he ordered Abhiram to leave the town and go to Calcutta. After that, he arranges her marriage to another family and wants her to meet them. But, she refused to meet them and stood for her rights and against patriarchal violence.
...
9. Dhanyee Meye
Dhanyee Meye is a 1971 Bengali Language Comedy Film. Arabinda Mukhopadhyay Arabinda Mukhopadhyay, an eminent Indian Bengali f >> Read More... is the director of this movie. The film starred Uttam Kumar Uttam Kumar was matinee idol of Bengali cinema. He >> Read More... , Sabitri Chatterjee Sabitri Chatterjee is an Indian actress. She has m >> Read More... , Partho Mukherjee Hailing from Bengal, Partho Mukherjee was an actor >> Read More... , Jaya Bhaduri, Jahor Roy Bio coming soon... >> Read More... , and Nripati Chattopadhyay Nripati Chattopadhyay was a renowned Indian actor >> Read More... . This movie depicts the story of a young man whose role was played by actor Uttam Kumar. He loves to play football. He lives in a village where football is like a religion. His day begins and ends with football. One day, his football club teammates visited Harbhanga for a football match. The opposition team seems quite powerful and creates trouble for them. Ultimately, things took a hilarious turn. This movie has also beautifully explored the bond of siblings. When the situation worsened in the match, brother, and sister stood together without fear against the opposition team.
10. Dhaaga
Dhaaga is a Zee5 original film released in the Bengali Language. The director of this short film is Raj.R.Gupta. This movie was shot in a Maharashtra village. This film is about the bond shared by a young boy Shankar with his teenage sister Uma. Uma falls in love with her classmate, and after knowing her feelings, Shankar feels protective of  her and doesn't like that boy around her. As a brother, he is concerned about her. However, due to this matter, they started understanding each other a little more.