Prosenjit Chatterjee The only son of Biswajit Ranjitkumar Chatterjee wa >> Read More... , the iconic superstar of the Bengali film industry, has been ruling Tollywood for the last three decades. He is often known as the one-person army of the Bengali cinemas. Prosenjit Chatterjee is a well-renowned personality and is regarded as the number one hero of Tollywood after the legend Uttam Kumar Uttam Kumar was matinee idol of Bengali cinema. He >> Read More... . Everybody calls him Bumba Da out of sheer respect for him. Listed below are the top 10 reasons why Prosenjit Chatterjee is considered the number one hero of Bengali cinemas.
1. He Began His Career As A Child Actor
Prosenjit has been putting his acting skills to use since he was a child. His first film as a child actor was Chhotto Jigyasa of Hrishikesh Mukherjee Hrishikesh Mukherjee is a film director, writer an >> Read More... in 1969. This movie secured him his first award for the Bengal Film Journalists' Association - Most Outstanding Work of the Year Award.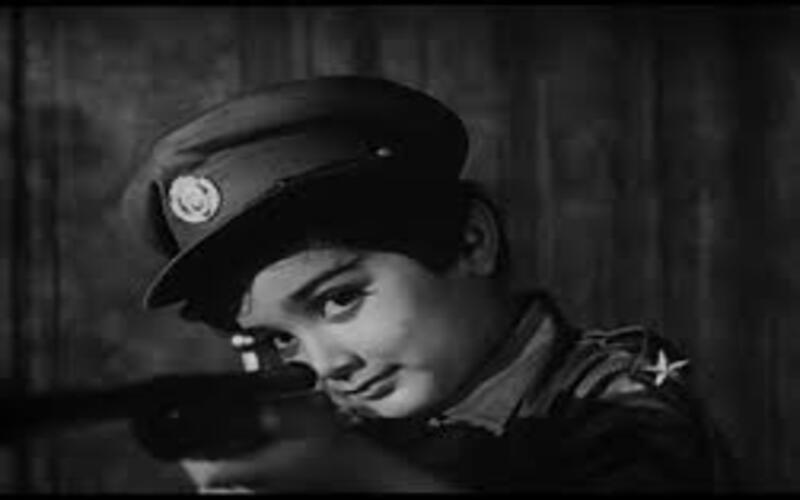 ...
2. A Struggling Actor
Though he is the son of a veteran actor Biswajeet Chatterjee, he never got a chance to use his father's fame to climb the success ladder. His father left him when he was just ten years old. Having enough responsibilities on his shoulders in the prime age of his life, Prosenjit had to work to earn money. At 14, he got a job in the Star Theatre that paid him Rs 500 only. It was his first break which taught him life lessons. Being a student, he did three plays in a week simultaneously. Life was never easy for him despite being born with a golden spoon and as a star kid. Prosenjit had strived and worked hard honestly for the victorious life he is living now, to create his image with all due respect to his father. 
3. Three Decades Into The Film Industry And Still Counting 
Prosenjit Chatterjee is still a new name in the film industry. Indeed, he is not an actor of this generation, yet no new actor can eclipse his glory. Soon his filmography is about to cross the 400 mark, and he has movies lined up for the upcoming years. Prosenjit has marked his excellence in the directing of films as well with his own production house Nideas Creations and Productions Private Limited.
...
4. Challenge Is Fodder
Challenges inspire him the most. He loves to experiment with his films. In the early years of his acting career, we saw him proliferating in mainstream commercial films, namely, Amor Sanghi, and Anaye Atyachar. Since 2010 he changed his usual track and moved on to films of mature content. Movies like Autograph (2010), Maner Manush (2010), Baishey Shrabon (2011), Jatishwar (2014), Praktan (2016), Mayurakkhi (2017) and many more redefined his acting career. It was the late director Rituporno Ghosh who brought out the hidden potential in him, in his internationally acclaimed film Chokher Bali. After this, he started to explore himself even more by working with the filmmakers of the next generation, namely, Srijit Mukherjee, Kaushik Ghosh, and others. The chocolate boy of the late 90s and early 20s blossomed into an acting phenomenon by the mid-20s. 
...
5. Dedicated Actor
Prosenjit Chatterjee can go up to any limits to bring any character alive. This was proved by his extraordinary performance in the movie Moner Manush where he portrayed the character of Lalon Fakir, a 19th-century legendary spiritualist, poet and baul. It fetched him the Best Actor Award in 2011. The dual role of Prosenjit in Jatiswar as Antony and his modern reincarnation as a librarian Kushwal Hajra also showed how dedicated he can be towards his profession.
...
6. A Humble Man 
Bumba da is a man of the audience. Not receiving laurels does not bother him much. He believes in the praise and applause of the audience more than accolades. He is a generous man, a man of a big heart who is always finding ways to return the love showered upon him by people. Many of his best performances have not received the national award, like, Sankhochil, Maner Manush, and Jatishwar, for which he has no animosity against anyone. According to him, it is more satisfying to know that his works are appreciated more by society than by the jury. 
...
7. Ageless Superstar
It is almost impossible to believe this man will turn 62 this year. Still, at 61, Prosenjit is perhaps at his handsome best. It seems Prosenjit has reversed the cycle of aging. With his youthful evergreen looks, he looks better now than in the inception years of his career. The secret to his ever-youth looks, perhaps is his obsession with keeping himself fit and lean, and the most unbelievable part is that he eats nothing.
...
8. A Ladies' Man
When you are in West Bengal, there is no such person who does not know Prosenjit Chatterjee. When it comes to women, Prosenjit is their darling. His charismatic personality, and his onscreen chemistry with the female actors in the movie, made the female fans go weak in their knees. He oozes enigma, elegance, and charm that enchant not only the females but also the men. The women go gaga over Prosenjit Chatterjee, and there is no doubt about it.
...
9. Collaboration With Bollywood Actors 
Several Bollywood actresses have also shared the screen with the number one hero of Tollywood, Prosenjit Chatterjee. He has acted with Rani Mukherjee in Biyer Phool (1996), Juhi Chawla Juhi Chawla is a renowned Indian actress and produ >> Read More... in Amar Prem Amar Prem is an Indian romantic drama series in Ma >> Read More... (1999), Aishwarya Ray Bachchan in Chokher Bali (2003), Manisha Koirala Manisha Koirala, is a Bollywood actress of Nepales >> Read More... in Khela (2008), and Bipasha Basu Bipasha Basu, born in January 7,1979 in Delhi, is >> Read More... in Shob Charitra Kalponik (2009). He also acted in other Bollywood movies, namely, Shanghai, Traffic, Aandhiyaan, Veerta, and Sone ki Zanzeer, alongside B-town superstars. The actor will also be a part of the upcoming series Jubilee starring Aditi Rao Hydari As her title may be suggesting, Aditi the talente >> Read More... , Ram Kapoor Ram Kapoor is an acclaimed and renowned television >> Read More... , Siddhant Gupta, and Wamiqa Gabbi Wamiqa Gabbi is an Indian actress and a dancer. Sh >> Read More... .
10. His Love For The Small Screen 
By hosting the Bengali version of KBC as Ke Hobe Banglar Kotopati to producing the trendsetter show Gaaner Opare in 2011 and Aloukik Na Loukik Story Soon >> Read More... starring in the mini TV series Mahanayak in 2016, Prosenjit has displayed his love for the small screen always.