Most sci-fi Bengali movies are especially for kids, but it does not mean they lack suspense or adventure. Bengali movies are famous for their fantasy movies; most are taken from comic books or novels. Today, we have a mixture of new and old movies that are the best of their time. All the films mentioned below can be enjoyed with the whole family, and not only kids, but even elders will enjoy these movies. 
1. Patalghar 
Patalghar is an old childrens movie released in 2003. Some people search for a secret machine invented by a scientist 150 years ago but fail to do so. Meanwhile, a small boy who is the scientist's hair finds it and saves it from those people. It's a fun fantasy movie with lots of suspense.
2. Abby Sen
Abby Sen is a time travel movie where a young man gets frustrated after losing his seventh job and decides to take the help of a scientist and go back in time to fix his problems. The movie shows his journey of finding a job when he returns in time. The film came to the theatres in 2015.
3. Professor Shanku O El Dorado 
Professor Shanku and Nakurbabu go to Sao Paolo, and many mysterious events occur. The movie is about their adventure, as many people are after Prof. Shankus inventions, which he kept hidden from the world. The film was officially released in 2019.
...
4. Bony
A couple living in Italy had a child, but shortly, they noticed some unexpected things happening to their child. Soon, they discover that their child has some extraordinary power. In the meantime, a runaway scientist searches for the baby. It's a new movie released in 2021. 
...
5. Jole Jongole
A mad scientist who is in the process of reviving extinct animals; accidentally invents a new species of crocodile. His mad invention doesn't go hidden from the bad guys; they attack the scientist to claim the crocodile. Mithun Chakraborty When we talk about the few legends in the Indian f >> Read More... played the scientist role, and Jackie Shroff Intro: Jackie Shroff is a well known Bollywood act >> Read More... was the NRI.
...
6. X=Prem 
X=Prem is a unique movie released in 2022. It's a black-and-white sci-fi romantic movie; though it received many positive reviews, it could not reach the box office. The film portrays a beautiful story; you will fall in love with it and the characters when you watch it repeatedly.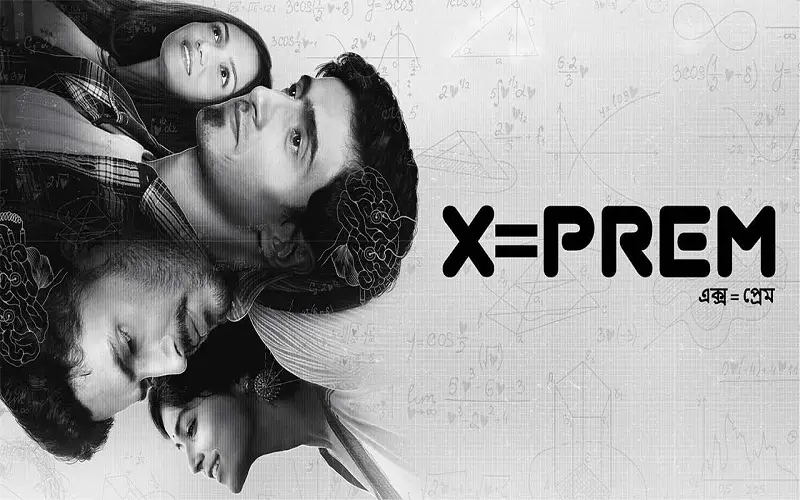 ...
7. Anukul
Anukul is a short film released in 2017. It's a Hindi-language Bengali sci-fi short movie available on YouTube. Anukul is a robot kept by Nikunj, a teacher, to help him with the house chores, but the main story begins when Nikunjs cousin visits him and abuses the robot. The movie may not be every people's cup of tea, but it has a hidden message. 
...
8. Hirak Rajar Deshe 
Hirak Rajar Deshe is an old Bengali movie released in 1980. It's the work of Satyajit Ray Biographies reveal bare details about the maverick >> Read More... , who is known for his fantasy books and films. The film is taken from one of his books, 'Goopy Gyne Bagha Byne.' It has elements of fantasy, magic, and science; the movie shows the adventure of the musical duo when they were invited to Hirak Raja's palace.
...
9. Ajab Gayer Ajab Kotha
Ajab Gayer Ajab Kotha is another fun fantasy movie released in 1998. A ghost protecting an old treasure teaches a lesson to the people intending to steal the treasure, and all the villagers join hands with the spirit. It's an entertaining kids' movie, available on YouTube.
10. Bhootchakra 
A group of friends become ghost hunters and start looking for spirits, but soon, their fun turns into horror as they encounter real spirits. How will they face the spirits with Bhootjantra? To know, watch the movie Bhootchakra. The film was released in 2019, and though the movie did not attract many audiences, but quite entertaining.