The Bengali film industry has some excellent, underrated movies worth watching. In this article, we have recommended some superb films that will take you away from your busy life and give you time to sit back and think about yourself. Some movies you might find boring, but if you observe, you can find yourself in these characters and relate to them. We have limited ourselves to just ten movies, but there are many more such movies. The Bengali film industry is known for its outstanding plot and natural acting. As a viewer, you are always free to explore and find something  per your taste.
1. Belaseshe      
Belaseshe is a Bengali movie released in 2015. An old couple celebrates their marriage anniversary, and the whole family gathers for that occasion. Still, they meet with a surprise as their father tells them he plans to divorce their mother. The entire family comes together to find the reason behind this decision and tries to stop him.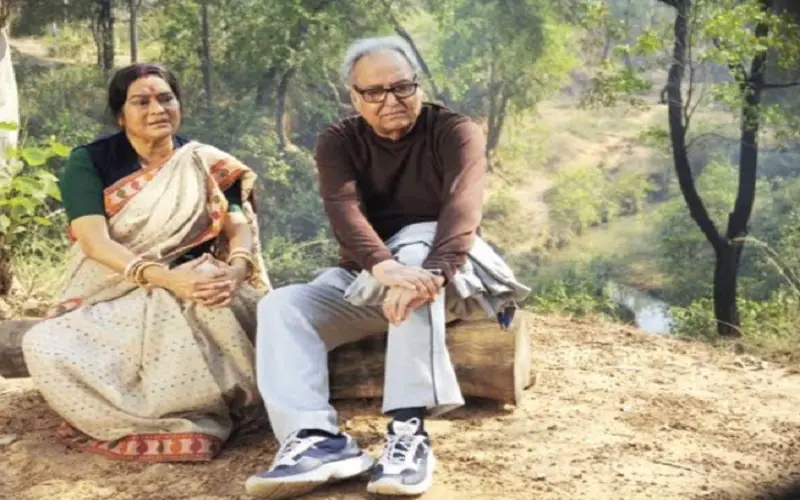 2. Belashuru 
Belashuru is a sequel to Belaseshe, released in 2022. This movie is the continuation of the previous film, where the wife is now diagnosed with Alzheimer's disease. Again, the whole family reunites to gather memories and revive old memories of her mother. Side by side, we can see that the family members are fighting to hold their relationships.  
3. Prajapati
Prajapati is a sweet, heart-warming movie about a father-son duo, released in 2022. The father wants his son to get married as soon as possible, but the son is not ready to get married and wants to focus on his career. The movie shows the loving relationship between them and the differences they have in their opinions.  
4. Kuler Achaar 
A young married couple starts their journey as a couple, but things become complicated when Mithi states her wish not to change her surname after marriage. It brings a lot of conflict in their life, and soon after, Mithi's mother-in-law keeps the same desire as hers. The movie shows how both women fight for their identity.  
5. Tonic
Tonic is a movie about an elderly couple who plans a foreign trip during their wedding anniversary. Tonic, a travel agent, joins them on their journey, making it fruitful. It's a beautiful and inspiring movie where people from different generations share their experiences and ideologies. 
6. Gotro 
Gotro is an underrated movie, but it received good reviews. It has a great storyline and message and does not lack humor. It shows that bonds and relationships do not need to be blood-related. Sometimes, strangers feel more like home than family. It was released in 2019. 
7. Praktan 
Praktan is the story of a married couple, who eventually separated; the movie takes place on a train journey where the two collide. After many years of meeting, they are reminded of their old memories; they look back in time to their mistakes and think about why they separated. The film was released in 2016.
8. Posto 
Posto is a story of a little boy who gets confused about the fight between his parents, who are getting divorced. Due to the divorce, he is separated from his grandparents, whom he loves. The movie shows how an innocent boy suffers in the battle of elders. 
9. Mukherjee Dar Bou
Mukherjee Dar Bou is a movie that hides a great massage; the story of two women dependent on each other yet staying in a state of conflict. They find their ray of hope in each other between the commotions. It's a beautiful depiction of relationships and human bonds. 
10. Baba Baby O
A single father who wanted to become a father but did not want to get married. So, he decided to go for surrogacy. Soon enough, he falls in love with Brishti and decides to confess to her. But to his surprise, not only is Brishti engaged, but he also does not like kids. Watch the beautiful movie Baba Baby O to know whether Megh finds his love or not.