Have you ever wondered what the essential work of a cinematographer is? He should basically try to bring the vision of the director to life. There are many cinematographers that Kollywood has produced , and some have even went on to win acclaim at national and international level. This field has made a mammoth leap in the past few years, and cinematography as an art is gaining more and more recognition. Now let's take a glance at the top cinematographers of Kollywood. 
Ravi Varman Ravi was born in Thanjavur, Tamil Nadu. By profess >> Read More...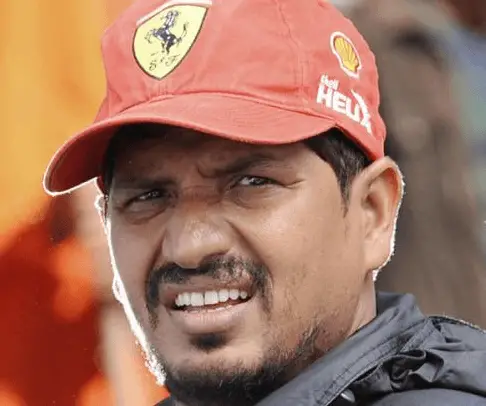 ...
Ravi Varman is indeed a distinguished cinematographer of Kollywood, and he has provided notable contribution to movies like Autograph, Dasavatharam, Vettaiyadu Vilayadu, etc. He has also proved his mettle in Mollywood and Bollywood.
" Ravi K Chandran Ravi K Chandran is an ace Indian cinematographer. >> Read More... "
...
Ravi K Chandran has been in the field of cinematography for more than two decades. He has been giving quality work, and he has worked in both Bollywood and other regional languages. Kannathil Muthamittal and Kandukondein Kandulondein are some of the Kollywood films that he has done. He is a very famous cinematographer in Bollywood.
Sanu Varghese Sanu Varghese is a cinematographer in India, who h >> Read More...
...
Sanu Varghese has also associated himself with different languages other than Tamil. The Kamal Haasan starrer Vishwaroopam gave him the much-needed appreciation. Thoongavanam is also another feather in his cap.
M S Prabhu
...
Having worked as an assistant to P C Sreeram M S Prabhu has been in the film industry for over two decades. Ramana and Ayan is a couple of notable works in his career.
...
Arthur A Wilson
...
Arthur A Wilson has tasted immense success in Kollywood thanks to his commendable works including Naan Kadavul Click to look into! >> Read More... , Anbe Sivam, and Imsai Arasan 23 am Pulikesi.
K V Anand
...
K V Anand mainly concentrates in the southern film industry. He is a distinguished cinematographer and has a unique style. Kadhal Desam, Mudhalvan, and Sivaji are some of the best works of K V Anand in Tamil. 
Sakthi Saravanan Sakthi Saravanan is a talented, hard-working, vibr >> Read More...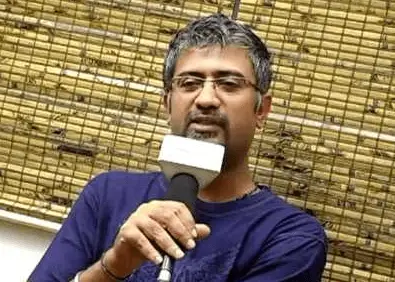 Sakthi Saravanan is a promising cinematographer who has worked mostly with directors Venkat Prabhu Venkat Prabhu is a multifaceted and multitalented >> Read More... and M Rajesh. Chennai 600028, Siva Manasula Sakthi Click to look into! >> Read More... , Saroja, Mankatha, and Boss Engira Bhaskaran are some of the best works of this talented choreographer.
N K Ekambaram
N K Ekambaram also works in all the languages, and he is mostly known for his work in the Kollywood venture Iyarkai. 
"Balasubramaniem"

Balasubramaniem was an assistant to ace cinematographer P C Sreeram for few years. He has assisted Sreeram in award-winning flicks including Thevar Magan and Kuruthipunal. His sole work in director Bala's Pithamagan gave him the required appreciation. 
R Madhi
Madhi has also proven his mettle in Kollywood, and some of his notable works include Naan Mahan Alla, Endrendum Punnagai, Pandia Nadu, Veyil, and Paiyaa. It was Veyyil that gave Madhi the much-needed break and since then he has contributed immensely to Kollywood.
" Velraj The movies which we see on the screen look so grea >> Read More... "
Dhanush recommends Velraj for most of his movies. Aadukalam, Engeyum Eppodhum, and Sirutthai is a couple of notable works of this talented cinematographer.
Manoj Paramahamsa Manoj Paramahamsa is a renowned cinematographer fo >> Read More...
Paramahamsa works in Tamil, Telugu, and Malayalam film industry. His debut film in Kollywood, Eeram, won him high critical acclaim. Vinnaithandi Varuvaaya and Nanban are the other notable works in his career.
" Tirru Tirru is a famous Indian Cinematographer, who has >> Read More... "
Tirru was working as an assistant to P C Sreeram during the initial stages. Having debuted with Magalir Mattum Click to look into! >> Read More... , he is best known for Hey Ram Click to look into! >> Read More... , Aalavandhan, and Kancheevaram.
""
Ramji is another protégé from the stables of ace cinematographer P C Sreeram. Though Ramji may not do cinematography for films on a regular basis, he does that with good quality whenever he does. Thani Oruvan Click to look into! >> Read More... , Aayirathil Oruvan Click to look into! >> Read More... , Paruthi Veeran, and Irandam Ulagam Click to look into! >> Read More... are some of the best works of Ramji.
R Rathnavelu
Rathnavelu has carved a niche for himself down south. His commendable works in Tamil include Nanda, Enthiran and Vaaranam Aayiram. His work in Enthiran is highly appreciated.
R D Rajasekhar
Initially, Rajasekhar was working under Rajiv Menon Rajiv Menon is one of the most acknowledged, talen >> Read More... as his assistant. In his career spanning over a decade, starting from Minnale, R D Rajasekhar has contributed immensely to films such as Manmadhan, Ghajini, Kaaka Kaaka, Billa 2, etc. Now he is busy with Iru Mugan Click to look into! >> Read More... starring Vikram and Nayantara.
Nirav Shah Nirav Shah is an esteemed name, in the field of In >> Read More...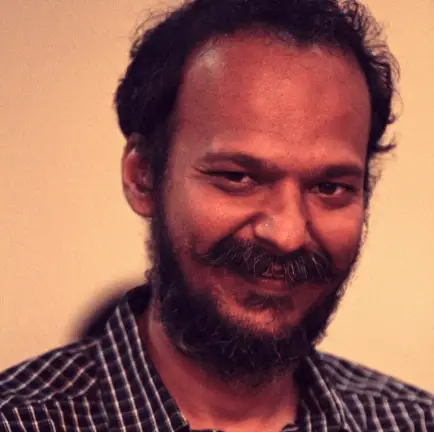 Nirav Shah is also in the film industry for over a decade. Arinthum Ariyamalum, Sarvam, Deiva Thirumagal, Thandavam, Pokkiri, and Madrasapattinam are some of the distinguished works of this talented cinematographer.Though he missed Enthiran due to prior commitments he has now been offered to be the cinematographer of 2.0.
"Rajiv Menon"
Rajiv Menon has a knack for innovation and one can witness this in Bombay, Guru, Kadal etc.
Santosh Sivan Santosh Sivan (born 8 February 1964) is a film dir >> Read More...
Santosh Sivan is one of the highly accomplished cinematographers of Kollywood. He is a legendary cinematographer of Tamil cinema, and he has a Midas touch. Iruvar, Roja, and Thuppaki are some of his best works.
"P C Sreeram"
P C Sreeram is no doubt one of the exemplary and highly accomplished cinematographers. Nayagan, Apoorva Sagotharargal, Kadhalar Dhinam, Alaipayuthey Kuruthipunal are some of the movies that P C Sreeram contributed to. 
P S Vinod (Aaranya Kandam fame), Gavemic U Ary (Jigarthanda fame) and Sivakumar Vijayan A middle-class boy from Chennai, Sivakumar Vijayan >> Read More... (Iruthi Suttru) are the other notable cinematographer of Tamil cinema who are climbing the ladder of success slowly and steadily.