Who doesn't like seeing their favorite heroes and heroines shaking their legs with gusto? Yes, the choreography is something very essential to make a film success among the audiences. Have you ever thought about the people behind the elegance and grace of our favorite stars? Well, let's see the top choreographers of Kollywood, who make the actors and actresses dance to their steps.
Prabhu Deva Prabhu Deva is one among the populous cinema perso >> Read More...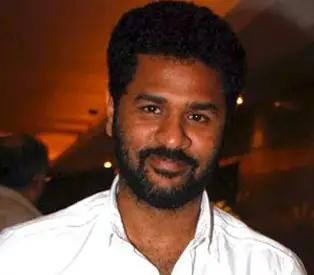 ...
There is no doubt that Prabhu Deva is a talented choreographer, and he is rightly called as the Indian Michael Jackson. He is a known face not only in Kollywood but also in Bollywood, Tollywood, and Sandalwood. He has also tried his luck in acting and directing, but he is still remembered for his stint with dancing, to be precise choreography. Whether it is western dance or street dance or any other dancing Prabhu Deva just rocks. No Tamil movie-buff would forget his amazing steps in Chikkubukku Rayile and Mukkabla. Needless to say, Prabhu Deva will always be remembered for his stint with choreography.
Raju Sundaram Raju Sundaram is an Indian choreographer, actor, a >> Read More...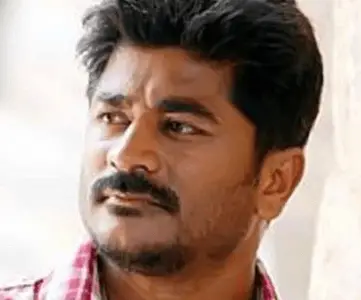 Raju Sundaram is the brother of Prabhu Deva, and he is keen in dancing since his childhood. He has proved his mettle as a dance choreographer in both Kollywood and Tollywood. Raju was initially the main choreographer for some Kannada films. He tasted his first success in Mani Ratnam's Thiruda Thiruda and since then there was no looking back. He had also acted in some supporting roles in Tamil films, but he has carved a niche for himself mainly through his choreography skills. Recently he has choreographed for some Tamil films like Puli and 24.
...
Raghava Lawrence Lawrence Raghavendra is a popular Choreographer, d >> Read More...
...
Similar to Prabhu Deva Raghava Lawrence is also a multi-talented artist. He is a choreographer, actor as well as a director. Initially, he was associated with the dancer's union, thanks to the assistance given by Superstar Rajinikanth, and there he was an assistant to Prabhu Deva. Initially, though he faced failures in Tollywood he was determined enough to prove his mettle. He made his presence felt as a choreographer with Tamil movies like Amarkalam, Muni, Sivaji: The Boss Click to look into! >> Read More... , etc. Raghava also tasted success in Tollywood as a choreographer.
Kalyan Master
...
Kalyan is a popular choreographer in Kollywood and has done dance choreography for over 200 films. He is famous for his different types of dance moves. He started his career with Ajith Kumar Ajith Kumar is a prominent Tamil film actor, model >> Read More... in the film Uyirodu Uyiraga and catapulted to fame with Dina. Kalyanamthan from Saami and Theepidikka from Arinthum Ariyalum are some of the best works of Kalyan. Currently, he choreographed the dance for the Ajith starrer Vedalam.
Dinesh Kumar Dinesh Kumar is a popular choreographer in the Tam >> Read More...
...
Aadukalam was the film that fetched the National Award for Best Choreographer for this talented dance master. Ayan, Easan, Sanda Kozhi,  and Pokkiri are some of the other notable works in his career. 
...
Kala Master Kala is an Indian choreographer and a reality TV s >> Read More...
...
Kala is a much-accomplished choreographer of Kollywood. The steps that she gives are simply amazing, and even now she is very busy with her assignments. She has not only proved her mettle in Kollywood but also in Tollywood, Bollywood,  Mollywood, and Sandalwood. She has choreographed for over 4,000 songs.  Starting from Pudhu Pudhu Arthangal in 1989 she has had a great ride in her choreography career and is the first female choreographer to garner the National award. Whether it is classical or western or folk dance Kala infuses energy into the dance steps. Chandramukhi went on to prove that she still has that talent in her to sustain in the film industry. Now she is busy with the dance reality show Maanada Mayilada. 
' Brinda Brinda is one of the best choreographers of South >> Read More... '
Brinda, who is the sister of ace choreographer Kala, has had a very successful stint with choreography. She has made veterans like Rajinikanth, Kamal Haasan Kamal Haasan is the most versatile actor that Indi >> Read More... , and even Prabhu Deva dance to her steps. Moreover, she has a National Award to her credit. Her style of filming a song is something distinct .She has been in the field for over three decades and her career is going great guns even now. Kaaka Kaaka, Vaaranam Aayiram, Maan Karate Click to look into! >> Read More... , Kadal, and Theri are some of the best works of Brinda.
' Robert Robert is an Indian choreographer. He mostly works >> Read More... '
Robert commenced his career as a child artist and later did some character roles. Love Panlamma from Poda Podi is one of the best works of Robert. Besides choreographing Robert also appears in film songs.
Cool Jayanth Cool Jayanth is a well known Choreographer in the >> Read More...
Cool Jayanth has choreographed the dance for over 15 films of Vijay. He has also worked with top names in Kollywood and has associated himself with over 200 movies in all languages.
Ashok Raja Bio coming soon... >> Read More...
Ashok Raja is fondly called as the "opening song wonder" since he has successfully choreographed the opening songs for several films. Having firmly made a place for himself through the film Sonnal Dhaan Kadhala he rose to fame with O Podu song. He has choreographed more than 150 songs in his career.
Shobi Paulraj He is an ace choreographer in the Tollywood indust >> Read More...
This talented choreographer has choreographed popular stars like Kamal Haasan and Vijay in films including Vishwaroopam, Uttama Villain Click to look into! >> Read More... , and Kaththi. He is also a successful dance master in Kollywood.
' Raghuram Raghuram was an Indian movie choreographer. He has >> Read More... '
Late Raghuram was an acclaimed choreographer in Kollywood who had given great works including the Kamal Haasan starrer Saagara Sangamam. He had worked in many of Kamal Haasan's films.
Gayathri Raghuram
Dancing is a passion for Gayatri Raghuram, who is the daughter of Raghuram. Initially, she tried her luck in acting and finally rose to fame with the song Excuse Me Mr. Kanthaswamy from the film Kanthaswamy. She has choreographed for more than 100 films.
'Sridhar-Choreographer'
Sridhar has been associated with Kollywood since the 2000s and used to feature in cameo roles in songs. He also tried his luck in acting. Machan Peru from Madhurey and Azhagiya Theeye from Minnale are a couple of his best works. 
Sathish Krishnan Sathish Krishnan has worked in the Tamil Industry >> Read More...
Sathish Krishnan earlier started his career with supporting roles. Later Goutham Menon gave him the opportunity to choreograph for his film Neethane En Ponvasantham Love is something that Indians only preach, not pr >> Read More... . But it was the song Adhaaru Adhaaru from the film Yennai Arinthal that catapulted him to fame. Now he is credited with the honor of choreographing all the songs in the Rajini starrer Kabali.
Shiva Shankar Shiva Shankar was born in Kathmandu, Nepal on 22nd >> Read More...
Shiva Shankar is best known for his exemplary work in the Ajith starrer Varalaaru, wherein he brought the required elegance in Ajith. He is very famous in Tollywood for his best works including Magadheera.
' Dheena Bio coming soon... >> Read More... '
Dheena is mainly known for his choreography in Anjathey.
Suchitra Chandrobose Suchitra Chandrobose is an Indian film choreograph >> Read More...
Suchitra is another choreographer of Kollywood, who is best known for the song Dia Dia Dole from the movie Avan Ivan. 
'Sherif' 
Choreographer Sherif has given extraordinary dance steps, and he experiments a lot with his dance steps. After tasting success in Ungalul Yaar Adutha Prabhu Deva, he is now the favorite choreographer for many prominent directors in Kollywood. Kasu Panam from Soodhu Kavvum Click to look into! >> Read More... catapulted this talented artist to fame.
Baba Bhaskar Baba Bhaskar is a popular Indian movie director as >> Read More...
Baba Bhaskar is best known for his choreography in Singam 2.