Amid commercial movies with predictable plots, the world of Tamil cinema has stolen the spotlight with a lot of movies that exuberate brilliance. Kollywood has outdone its competition and proved to the world that they are worthy of a gem in the crown. Here are the top 10 contemporary movies with genius plots!
 VIKRAM VEDHA (2017)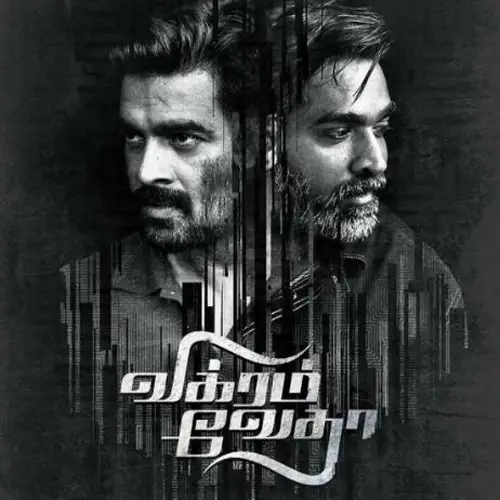 ...
Who doesn't love stories? Aptly named as Vikram Vedha Click to look into! >> Read More... , the movie takes us through a lot of short stories, making us question the moral righteousness in each sub-plot. Completely mesmerized and drawn by the screenplay, the directors, Pushkar and Gayathri, keep us engaged. The sharpest combination of an overly charming, attractive criminal and a diligent, dedicated cop, roles perfectly stenciled for Vijay Sethupathi Vijaya Gurunatha Sethupathi was not born with silv >> Read More... and " R Madhavan R Madhavan is a popular film actor in Tamil and Hi >> Read More... ," respectively, makes this movie a piece of art. Every single frame and cut is neither unnecessary nor irrelevant. Vikram Vedha; a wannabe director's Bible.
 VADA CHENNAI (2018)
...
Vetrimaaran Vetrimaaran is an Indian director and screenwriter >> Read More... 's victory, Vada Chennai Click to look into! >> Read More... , revolving around Guna, Pazhani, Velu, Senthil, and the protagonist Anbu, depicts North Chennai as it is. The framing of each character, intricate details that are subtly woven into each scene, the candidacy of the dialogues, and the finesse of the plot are commendable. The timeline this movie takes us on, letting us take the side of each of the characters as the current events are happening, stands out in this movie. The perplexing simplicity of the language and humor make this movie just tide through the screens. With the ever so adaptive, role-liquid Dhanush as Anbu and a bold, vengeful Andrea, 'Vetrimaaran' has set a perfect choice. Vada Chennai; raw yet tasteful.
 ANBE SIVAM (2003)
...
Every kind person is God. The comical way in which the movie takes off, portraying the highly irritant Anbarasu and a disfigured atheist with a beautiful heart, Nalla, gives us a hearty laugh. Just when we were about to sit back, the story takes a twist with a strong message about the mindless laborers' exploitation by multinational companies fanned by local industries, which is a real eye-opener. The importance the movie gives to being kind to everyone, awareness about blood donation, rehabilitation, animal-loving, and how forgiveness changes a person's life makes our hearts squeeze. Anbe Sivam Story soon >> Read More... ; a movie meticulously made with love.
JIGARTHANDA (2014)
...
Almost pissing your pants, either scared during the sketch scene or of laughter during the film shooting scenes, Karthik Subbaraj Karthik Subbaraj is a Tamil director. He lives in >> Read More... has provided us with a piece that has created a genre of its own. It takes some guts to turn a ruthless and gruesome gangster and make a laughing riot out of him. Kudos to both the reel and real-life directors for that. The monochromatic cinematography, telling us exactly how to feel, and the specially catered music just leaves us in awe of this movie, not knowing what to expect. ' Jigarthanda Click to look into! >> Read More... ;' quenching all your movie needs.
...
ENAKKUL ORUVAN (2015)
...
Prasad Ramar gives us a story of two distinct and varied personalities, contrasting between colors and black-white: Vicky, a theatre usher, a simpleton with big dreams, and Vignesh, a successful actor who befriends a fellow model and goes about his life in stardom. The story takes a thrilling turn, making us wait without losing our patience as to how the two parallel rails of storylines meet. The plot messes with our brains, making us feel a chill down our spines as we find out that the climax makes us negate everything that we concluded while watching the movie, leaving us with an empty mind for the after-thought as we leave the hall. Enakkul Oruvan Click to look into! >> Read More... ; psyched and thrilled.
 KAAVIYA THALAIVAN (2014)
...
How much can be done with a friend turned foe scenario? 'A lot,' says Vasanthabalan through this beautiful historical piece. A culture that has been losing its importance is revived more aesthetically than ever. The bold and boundless musical with ARR's touch leaves us swaying to the beat. Kaliappa and Gomathi grew up in the drama troupe together. When Kali reaches his pinnacle, stealing away Gomathi's opportunities, rage begins to fire in him, which bursts out of the rim as vengeance. The plot also takes an unexpected political turn as our troupe participates in the freedom movements, enlightening us about the episodic happenings of the time. The disheartening climax screens Kali, who has known all along the way about Gomathi's misdeeds. Kaaviya Thalaivan; an epic to preserve.
DHURUVANGAL PATHINAARU (2016)
D-16 is a police cop thriller but what makes this film the most interesting is the momentum in which the plot goes on, the point of view as the case unravels itself, and the moral integrity of every character, especially the cop, Deepak, and his partner, Goutham. We might have different theories in our minds as the movie reels on but not once would we question the dubious identity of the suspect lying merely in the name. Towards the end, we can see the butterfly effect in action; how a minor change of events would have changed Goutham's whole life. Dhuruvangal Pathinaaru Click to look into! >> Read More... ; scintillating and unusual crime thriller at gunpoint, like literally!
AARANYA KAANDAM (2010)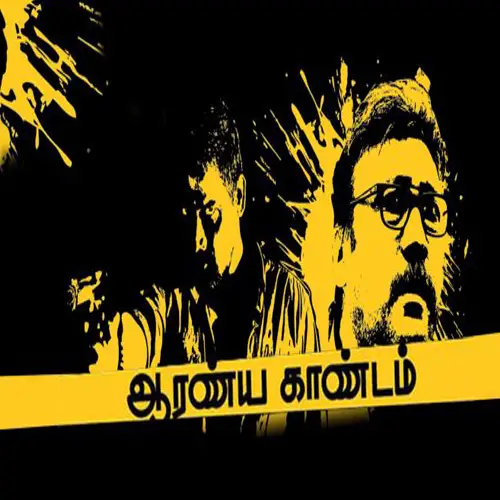 The movie revolves around two gangs with their leaders: Singaperumal and Gajendran. Pasupathi, who works for Singaperumal, an ambitious and sensible person, wants to hike a cocaine stash and everything goes downhill for him from there. With his witty thinking and planned execution, he finally turns the gangs onto each other. The side plot with Subbu, Singaperumal's wife, and her affair with Sappai end unexpectedly wherein Subbu, the most unsuspicious and innocent of a person, has played Sappai, escaped with the money stash, and was the reason for the bloodshed. The movie draws to a close by stating that it is easier for a woman because it is a man's world. Aaranya Kaandam Click to look into! >> Read More... ; an underrated gem.
AALAVANDHAAN (2001)
There were a lot of takes on schizophrenia. Still, this movie is our Tamil cinema's take on it, which was well ahead of its time with its psychedelic visuals of Nandu, the childhood trauma, and his extreme maniacal behavior. We see the world through Nandu's eyes, a schizophrenic man who lives in a justifiable paranoid world along with his twin brother, Vijay, the one whom fate has chosen between the two to have a better life. Nandu's hate for women was threaded to his childhood trauma caused by his gold-digging stepmother, and things took a turn for the worse when their uncle took Vijay away from Nandu. The movie ends by making you feel empathized with Nandu and agitated about how the world has treated him. Aalavandhaan; the twin mind paradox.
DASAAVATHARAM (2008)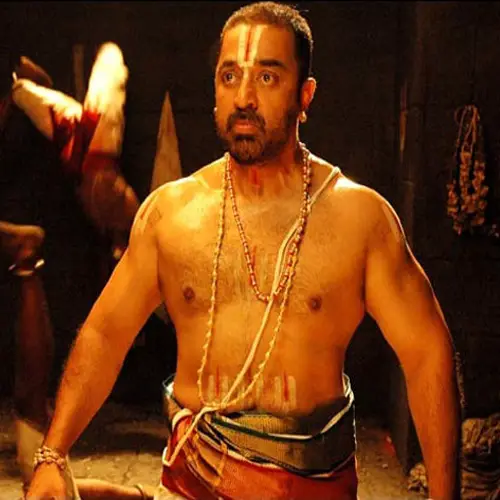 Playing ten different roles is not a big deal but writing the screenplay that is relevant to all the ten characters, each one completely divergent, is, and it was all made possible by Padmashree Kamal Haasan. Bio war being the base of the movie, the stolen virus, created by the patriotic scientist Govind, being chased by the ex-CIA, Christian, the social activist, Poovaraghavan, the comical relief by Khalifullah all boils down to the oceanic climax flooded by the tsunami of December 2004. 'Dasavatharam'; the ten commandments of perfection.