The Tamil film industry has become very people among movie lovers in India and has given several acclaimed films in the last few years. It is known as Kollywood cinema and is famous widely for its action and comedy-packed content. In 2022, we also received many hit Tamil films and are on the watch list of any movie lover. We already have the best action movies in Tamil cinema, and here we have taken out the top 10 Tamil comedy movies. Comedy is all time favorite genre for the audience, and we have the best Tamil comedy movies from 2022.
1. Kadaisi Vivasayi
Kadaisi Vivasayi is a Tamil comedy-drama film written and directed by M. Manikandan. The film has eighty-five-year-old farmers named Nallandi, Vijay Sethupathi Vijaya Gurunatha Sethupathi was not born with silv >> Read More... , and Yogi Babu Yogi Babu is one of the famous actors in Indian fi >> Read More... in the lead roles. It is one of the best comedy-drama films that tells the story of the last active farmer in a village who holds out against property developers.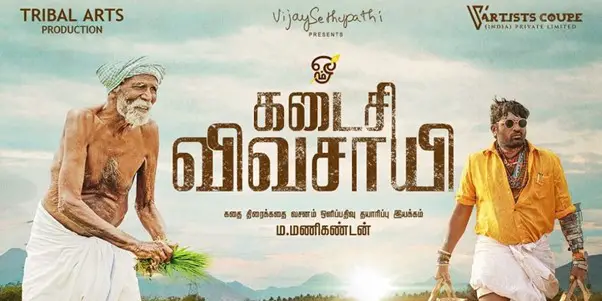 ...
2. Thiruchitrambalam
Thiruchitrambalam is a romantic comedy-drama film starring Dhanush and Nithya Menen Born on April 8, 1988 Nithya Menen is indeed a sta >> Read More... as the lead characters. The film was written and directed by Mithran R Jawahar and received a positive response for the performance of the cast and music. The film follows Thiruchitrambalam, who is not on good terms with his father, and love also does not seems to be successful.
3. Don
Don is a coming-of-age comedy film directed and written by Cibi Chakaravarthi and stars Sivakarthikeyan in the lead role. It revolves around a youngster who is currently an engineering student and tries to find out his passion in life. In the movie, the performance of Sivakarthikeyan, Samuthirakani, Suryah, and Soori received praise from the audience.
...
4. Veetla Vishesham
Veetla Vishesham is a comedy-drama Tamil film starring RJ Balaji RJ Balaji is the famous name of Balaji Patturaj. H >> Read More... , Sathyaraj, Urvashi, Aparna Balamurali Aparna Balamurali is an actress in Indian cinema w >> Read More... , and KPAC Lalitha in the lead roles. Directed by RJ Balaji and NJ Saravanan NJ Saravanan is an Indian-origin director who pred >> Read More... , the film story, cast performance, and comic timing were loved and praised by the audience. The movie revolves around Elango, who is not ready to accept the news of his middle-aged mother getting pregnant.
...
5. Enna Solla Pogirai
Enna Solla Pogirai is a romantic comedy Tamil film written, produced, and directed by A. Hariharan. The film features Ashwin Kumar Lakshmikanthan Ashwin Kumar Lakshmikanthan is a South Indian acto >> Read More... , Teju Ashwini Bio coming soon... >> Read More... , and Avantika Mishra Avantika Mishra is a model turned actress was born >> Read More... as the main character. The film follows three individuals who end up in a triangular romantic relationship and seems to have a clear idea about love.
...
6. Beast
Directed and written by Nelson, Beast follows the story of an ex-RAW agent who gets stuck in a shopping mall taken over by some terrorists. He rescues the people held hostage by terrorist and stop them. The film features Vijay, Pooja Hegde Pooja hegde was the second runner up at miss unive >> Read More... , Selvaraghavan and Ankur Vikal Ankur Vikal is a very popular actor in the films a >> Read More... in the lead roles. Also, the cast performance has received praise from critics and the audience.
...
7. Naai Sekar
Naai Sekar follows the story of a man whose soul gets swapped with a dog in a science experiment. It is a fantasy comedy film starring Sathish and Pavithra Lakshmi Pavithra Lakshmi is a Kollywood movie actress, who >> Read More... as the main character. The film is said to be more appealing to kids who will find it funny and various parts.
...
8. Kaathuvaakula Rendu Kaadhal
Kaathuvaakula Rendu Kaadhal is a romantic comedy-drama film that narrates the life of an unlucky man named Rambo, and his life finally changes when he falls in love. However, the only problem is that he falls in love with two women simultaneously and now what the twist and turn his life will take. Directed and written by Vignesh Shivan People say that everybody is talented, but most of >> Read More... , the film features Vijay Sethupathi, Nayanthara, and Samantha in the lead roles.
...
9. Manmadha Leelai
Manmadha Leelai is an adult black comedy film starring Ashok Selvan Ashok Selvan is primarily a film actor, who has pl >> Read More... , Samyuktha Hegde Samyuktha Hegde is an Indian Film Actress, Televis >> Read More... , Riya Suman Riya Suman is a prominent Indian actress and model >> Read More... , Chandran, Jayaprakash, and Smruthi Venkat Smruthi Venkat is an Indian model and actress who >> Read More... in the lead roles. The film got mixed reviews from critics, directed by Venkat Prabhu Venkat Prabhu is a multifaceted and multitalented >> Read More... . The film follows the two different lives of Sathya, one from 2010 and one from 2020.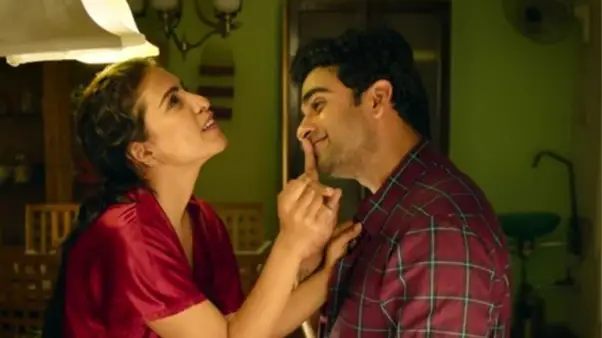 My Dear Bootham was directed and written by Manjapai and featured Prabhu Deva Story soon >> Read More... in the title role along with Ashwanth Ashokkumar Bio coming soon... >> Read More... . It is a fantasy comedy Tamil film featuring a child with a stammering problem. He frees a genie from an artifact, and the genie helps the boy with his issues.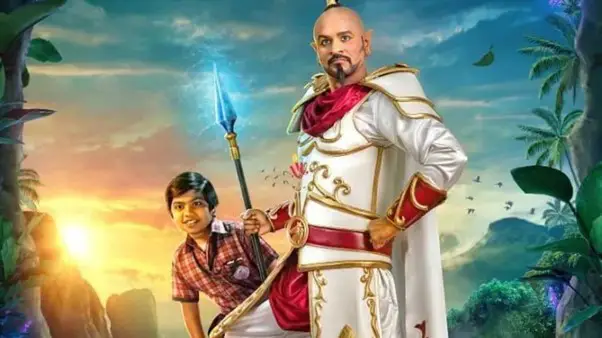 Conclusion
These were some of the best Tamil comedy movies you can watch in 2022.