Generally, in Indian cinema, the unwritten practice is that the hero and heroine of the film get the lion's share of credit. But nowadays this is drastically changing, and the supporting actors are also gaining equal recognition as that of the lead actor. Well, let's take a look at some of the supporting actors of Kollywood, who are doing a commendable work in their roles, thereby gaining recognition. 
" Karunakaran Karunakaran is an Indian movie actor and writer wh >> Read More... "
...
At present Karunakaran is doing a very good work as a supporting actor. Soodhu Kavvum Click to look into! >> Read More... starring Vijay Sethupathi Vijaya Gurunatha Sethupathi was not born with silv >> Read More... was a milestone in his career as a character artist and from then on he proved his mettle with films like Yaamirukka Bayamey Click to look into! >> Read More... and Jigarthanda. He has gained so much recognition in Kollywood that he has a dozen of films lined up in his kitty.
Bobby Simha The transformation of Bobby Jayasimha of remote K >> Read More...
...
Bobby Simha shot to fame with his topnotch acting as a gangster in the movie Jigarthanda. Before that, he has also worked in Soodhu Kavvum and Neram. He is adept at acting and got the National Award for Best Supporting Actor for Jigarthanda, very early in his career. He also has some movies which are queued up for release.
M.S.Bhaskar
...
M S Bhaskar has been in the industry for a long time, and he performs his roles with earnestness. His role of a person who had lost memory of his past in the movie Mozhi is worth applause. He has also appeared in some television series. 
" Ilavarasu Ilavarasu is the cinematographer turned actor in T >> Read More... "
Ilavarasu was a cinematographer earlier and is proving his mettle as a supporting actor now. Imsai Arasan 23m Pulikesi is a landmark film in his career as he played the role of a not-so-bright minister with conviction. Kalakalappu, 36 Vayathinilae, Papanasam, Vetrivel, Ko 2 are some of the films that he has worked as a character artist recently. His dialogue delivery is something worth mentioning.
Radha Ravi Radha Ravi is a populous actor cum producer in the >> Read More...
Radha Ravi has been in the entertainment industry for a very long time. Of late he appears in several Tamil films including Narathan, Marudhu, Mapla Singam Click to look into! >> Read More... , Aranmanai 2, and Manithan. He is also busy acting in a couple of films.
" Prabhu Prabhu Ganesan or better known as Prabhu is a prom >> Read More... "
Prabhu, after having a successful stint as a lead hero, is now seen working as a supporting actor. Of late he was seen in movies including Kaaki Sattai Click to look into! >> Read More... , Puli, Theri, Vetrivel, etc. wherein he gave a seasoned performance.
Prakash Raj Prakash Raj, born on 26th of March, 1965, as Praka >> Read More...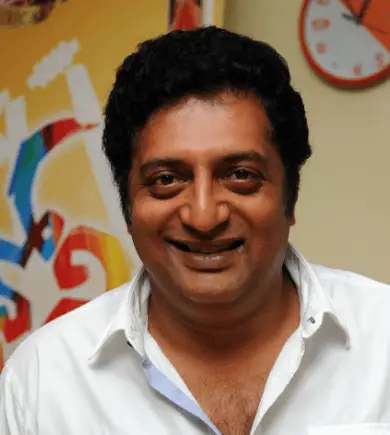 Prakash Raj is a versatile actor, and he has ably performed in various supporting roles in Tamil. He is associated with the film industry for a long time and recently he acted in movies including Thozha, Manithan, Size Zero Click to look into! >> Read More... , Thoongavanam and Ko 2. He is such a good actor that he gets equal accolades as the hero in several films. Some of his films are yet to be released.
" Manobala Comedy is the forte of Manobala (Manobala Mahadeva >> Read More... "
Manobala is primarily known for his supporting roles though he has directed many films. In his long career, he has worked in character roles in movies including Aranmanai, Aranmanai 2, Pokkiri Raja Click to look into! >> Read More... , Kanithan, Peigal Jaakirathai Click to look into! >> Read More... , etc.
" Singampuli Singampuli is a well known actor in Kollywood indu >> Read More... "
Singampuli was earlier a director of Kollywood films, but now he is shining in supporting roles. Since his memorable role in Naan Kadavul Click to look into! >> Read More... as a beggar, he appeared in character roles in films including Hello Naaan Pei Pesuren, Sowcarpettai, Salaiyoram, Sethu Bhoomi, etc.
" Sathyaraj Sathyaraj is one of the greatest actors of Tamil f >> Read More... "
Sathyaraj started his film career as a villain, tried his luck in lead roles (which proved to be successful) and now is working as a supporting actor. Now he has proved his mettle in films including Baahubali, Oru Naal Iravil, Raja Rani Click to look into! >> Read More... , etc. He is now also busy with some films.