Generally, the stars in the movie, director, music composer, and choreographer are appreciated when a movie turns out to be good. But there are also other technical aspects including costume designing that is gaining prominence nowadays. Now costume designing is also considered to instrumental in the success of a movie. In fact, costume designing is a department in Kollywood, which is looked upon with awe in the past 6 to 7 years. It is not an easy job as we may think since it also requires a lot of groundwork. Now let's take a look at the top 20 costume designers of Kollywood in the present scenario.
Nalini Sriram Nalini Sriram is a costume designer based in Chenn >> Read More...
Nalini Sriram has been in the field of costume designing for more than two decades. After tasting great success in Kollywood, she shifted her eyes to Tollywood also. Nalini started her career in costume designing through the Maniratnam flick Roja. Though she is a graduate in Literature, destiny had something else in store for her. She once confessed that she entered into this attractive field by plain luck. When she started doing costume designing the field was not recognized that much. Nalini has worked on three movies with ace director Mani Ratnam Mani Ratnam is an Indian filmmaker deeply rooted t >> Read More... . This Chennai-based designer's costume designing in the Tamil flick Vinnaithandi Varuvaaya was very much appreciated by the audiences. Kandukondein Kandukondein and Kaaka Kaaka are a couple of other films for which she received highly positive reviews.
Erum Ali An Indian Fashion Designer, Erum Ali was born on A >> Read More...
Erum Ali is the spouse of popular Tamil actor Abbas. She has made a special place for herself in Kollywood through her commendable costume designing. She used to assist her husband in his movie's costumes, and she is having a retail line of her own now. She started her career in costume designing through a Telugu flick named Raja Hamsa. Besides designing over 15 movies for Abbas, she has also done a couple of films for other directors including Selva Raghavan's Aayirathil Oruvan Click to look into! >> Read More... . Erum Ali has a clear understanding of costume designing, and that reflects in her works.
Poornima Ramasamy Poornima Ramasamy hails from a Tamil family of gar >> Read More...
This talented costume designer belongs to the popular Naidu Hall family. Hence, costume designing was not something new to her. While she was busy with designing personal clothing for people she received a call from the ace director Bala. That is how Paradesi happened, and she went on to bag the National Award for Best Costume Designer for the film. 
Joy Crizildaa Joy Crizildaa was born on the 25th of August in 19 >> Read More...
Crizildaa, who hails from Nagercoil, has been in the costume designing field for over three years, and she has proved her mettle in a very short span of time. It all started when she decided to pursue her visual communications course in Chennai. Darling and Jilla is a couple of works that gave her the much-needed recognition. Well, the young and efficient designer initially wanted to try her luck in directing, but since she found costume designing more suitable for her, she opted for the same. Now she is also an accomplished celebrity stylist.  
Tamil Selvan Tamil Selvan is an Indian fashion designer who is >> Read More...
It's not that women only rule the roost in costume designing. Movies have always been a passion for Tamil Selvan. Initially, he worked on the small screen and then made the most-sought leap to the big screen. Tamil Selvan is mainly known for his work in Kappal, which received a very good response. Now he is a promising costume designer in Kollywood.
Anu Vardhan Anu Vardhan is an Indian- Costume Designer. She ma >> Read More...
Anu Vardhan is one of the busiest costume designers of Kollywood today. She commenced her movie career by working as an assistant to director-cum-cinematographer Santhosh Sivan. She is the wife of Kollywood director Vishnuvardhan. She gained recognition for her costume designing through Ajith's blockbuster hit Vedalam.
Vasuki Bhaskar Vasuki Bhaskar is a popular actress and fashion de >> Read More...
Vasuki Bhaskar has been into costume designing for over a decade. She has made contributions to Tamil films including Kangalal Kaidhi Sei, her debut venture, and Mankatha, that gave her immense popularity. Now she is busy with a bevy of projects. For the uninitiated she is the daughter of movie producer R D Bhaskar.
Chaitanya Rao Chaitanya Rao is an Indian fashion designer who pr >> Read More...
Chaitanya Rao is one of Kollywood's prominent costume designer. He enjoys being a costume designer in films since it helps him in working speedily due to the time constraints, as he reveals. Kannathil Muthamittal, Ghajini, Aayutha Ezhuthu, and Raja Rani Click to look into! >> Read More... are some of the noteworthy films in his career. He has tried his luck in Tollywood too.
' Sathya The remake of a Bengali Show Bokul Kotha, Sathya i >> Read More... '
Sathya is slowly climbing the ladder of success in costume designing. He has worked with Vijay in a song for the movie Theri and apparently Vijay was instrumental in bringing him to this profession.
' Gautami Tadimalla Gautami Tadimalla is an actress who had a lot of c >> Read More... '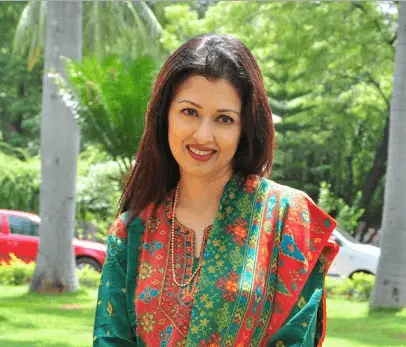 Gawthami has tasted great success as a lead actress, and she has now turned her attention to costume designing. Dasavatharam, Vishwaroopam, Thoongavanam, etc. are some of the films for which she made heads turn through her aesthetic sense. It's just her observation about the film industry that helped her to attain success in costume designing also. 
Perumal Selvam Once upon a time, the story of a film used to be t >> Read More...
Perumal  Selvam is a costume designer who is best known for his work in Kaaviya Thalaivan. He has done a great job by giving the pre-independence look for the movie.
Niranjani Agathiyan If you are a teacher's daughter or son, it is >> Read More...
Niranjana Agathiyan shared the lime light with Perumal Selvam for the movie Kaaviya Thalaivan. They even received National award for the film.
Deepali Noor Actors are important for flicks, serials, and comm >> Read More...
Deepali kickstarted her career in costume designing through a television commercial. She researches a lot and has a sharp aesthetic sense that led her to get more projects. Having endeavored into 30 movies, Deepali is also credited with various awards. Madrasapattinam is one of the films that gave her the much-needed recognition. She is a favorite costume designer of actor Vijay. 
' Moorthy Bio coming soon... >> Read More... '
Moorthy is a growing costume designer, and he is mainly known for his work in the Suriya starrer 7am Arivu.
' S Rajendran Some dedicated people can't enjoy their life u >> Read More... '
S Rajendran is a leading costume designer in Mollywood. He has worked in the Tamil film Aravan that got him recognition in Kollywood.
Here is a list of few more costume designers who are slowing climbing the ladder of success in Kollywood. 
Nikhila gained recognition with the Jiiva-Trisha starrer Endrendum Punnagai. The stars looked really attractive in the movie, thanks to the great work done by her along with Chaitanya Rao. Gabriella Wilkins is a growing costume designer who is also striving to prove her mettle in the industry. Swetha Srinivas is a costume designer who is best known for her work in the Tamil flick Ko. Sai, as a costume designer has given his contribution to Tamil flicks including Kanthaswamy, Nanban, and Irubmbukottai Murattu Singam. The costume designing of Vijay in the film Nanban was praised by many. Subramaniyapuram and Vaagai Sooda Va are a couple of films that proved to be perfect fodder for costume designer Natarajan.