Playing the role of a host is not an easy job. The anchors should be able to spread the required vibrations in the show. There have been many anchors who did their best in Tamil television.  This is a list of the top 10 anchors of Tamil television, in no specific order. These anchors have made an identity for themselves. 
" Dhivyadharshini Dhivyadharshini is a Tamil TV show host and compe >> Read More... "
...
Divyadarshini is the undisputable queen of anchoring, thanks to her infectious energy and charismatic screen presence. Koffee with DD of Vijay TV is a show that made her a household name. She has done the show with various famous Tamil celebrities and her witty humor and spontaneity is something to reckon with. She is the favorite anchor of Vijay TV and has anchored several shows for it. She has also won an award from Vijay TV for her talent. 
" VJ Anjana Rangan Hailing from the southern shores of India, Anjana >> Read More... "
...
...
Anjana Rangan is a renowned anchor in Tamil silver screen. Since her association with Sun Music in 2009 she has won the hearts of the audiences through her commendable anchoring. She has anchored several popular shows in Sun Music including Neengalum Nangalum, Vetti Pechu Vetti Pechu is a Tamil comedy show which used to a >> Read More... , and Suriya Vanakkam in Sun TV. Se had taken interviews of several Kollywood celebrities.
" VJ Manimegalai Manimegalai is an anchor for Sun Network. She has >> Read More... "

​
...
Manimegalai is a spirited young anchor who anchors shows primarily in Sun Network. She has donned the role of anchor for popular shows like Hot Seat Hot Seat is a Kannada reality game show where Kann >> Read More... and Vetti Pechu in Sun Network.
" Mythili Manickam Mythili works for Thanthi Tv as a News Reader and >> Read More... "
...
Thanthi TV has produced a talent, and it is none other than Mythili Manickam. She anchors live news programs and also hosts Thiraikadal, which focuses on cinema.
...
" Dhilip Rayan Dhilip Rayan is an anchor and an Indian actor who >> Read More... "
...
Dhilip Rayan is famous for his anchoring of the daily breakfast show named telecast on Sun TV. The show gives a positive outlook at the beginning of the day, and the efficient anchoring of Dhilip Rayan also adds value to the show.
' Gopinath Gopinath Chandran popularly called as Gopinath is >> Read More... '
Gopinath is a famous anchor primarily known for his work in Vijay TV's . The show is a debate show and is specially for those who are adept at arguing and presenting their views in a firm manner. Gopinath's excellent communication skills are very much obvious in the show.
" Bhavana Balakrishnan Bhavna Balakrishnan is a television anchor who has >> Read More... "
Starting her career as an RJ, Bhavana is a very well- known face in Vijay TV, thanks to hosting some good shows like Super Singer. She has also hosted Vijay Awards and has tried her luck in voice over and playback singing. This talented woman is also credited with Best Anchor Award in the coveted Vijay Televisions Awards. Apart from hosting Super Singer Bhavana is also trying her luck in hosting several corporate shows and movie-related events. For the uninitiated she is a good Bharatnatuyam dancer and a columnist. 
' Ramya Bio coming soon... >> Read More... '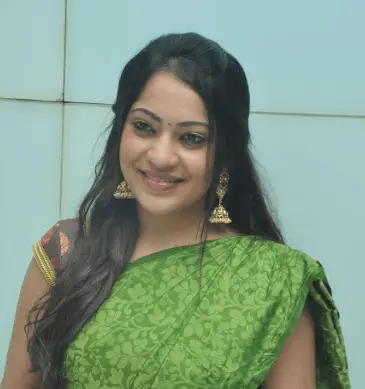 Popularly known as VJ Ramya, Ramya Subramanian, is a regular in Vijay Television. She has anchored popular shows in Vijay TV including Kalakkapovadhu Yaar?, Namma Veetu Kalyanam Namma Veetu Kalyanam is a very unique show hosted >> Read More... , etc.
"Arthi Ganesh"
Arthi Ganesh has worked in Sun TV as well as Makkal TV. She is famous for hosting Suriya Vanakkam in Sun TV. 
Monica
V J Monic a is a bubbly anchor of Isaiaruvi. Before this she was associated with Kalaignar Network. She also appeared in Suriya Vanakkam of Sun TV. 
If any of your favorite anchor is missing in this list please share your comments.